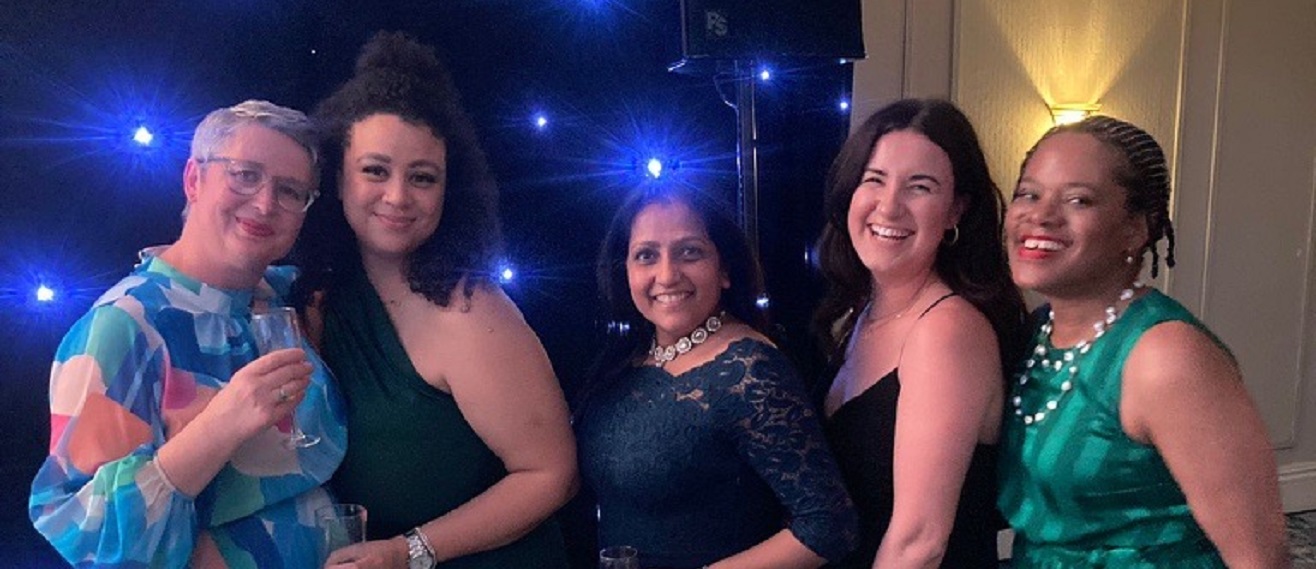 LSBU students star at Student Nursing Times Awards
02 May 2023
Two London South Bank University (LSBU) students were recognised at this year's Student Nursing Times Awards. The LSBU winners on the night were:
Amba Morrell in the Student Midwife of the Year category for her work in highlighting inequalities in maternity and the wider NHS.
And Tim Walsh was named the Student Nurse of Year in the Children category. Tim developed an Undergraduate Palliative & End of Life Care teaching programme within Great Ormond Street Hospital.
In addition to the two winners, five further students and staff were also shortlisted for awards on the night including Sam Palmer in the Student Nurse of the year: Children category, Rachel Blackpool as Student Midwife of the Year, Sarah Quashie for the Mary Seacole Award for Outstanding Contribution to Diversity and Inclusion category, Jane Crussel as University Educator of the Year and LSBU in the Partnership of the Year Award.
The awards celebrate the next generation of nurses, highlighting excellence in all specialities of student nursing and celebrate the efforts of their lecturers, practice supervisors, universities and trusts who support students on their journey.
LSBU is one of the UK's largest nursing training providers and works with esteemed NHS trusts from across the city to deliver a leading education and training for all students.
Phil Hoddinott, Senior Lecturer in Adult Nursing at LSBU, said,
"The success of students and staff at the Student Nursing Times Awards shows the breadth of talent we have here at LSBU. Seeing two students being honoured above their peers is a credit to the work that both they and staff have done in the past year."
Amba Morrell said,
"To have my advocacy work recognised at the Student Nursing Times Awards is something I'm incredibly proud of. The team at LSBU has helped me advocate for issues I'm passionate about; without them I wouldn't know where to start in bringing awareness."
Tim Walsh said,
"Being named Student Nurse of the Year in the Children category and to be able to celebrate with fellow students and staff at LSBU was a real privilege. I'm incredibly grateful to the brilliant teaching team here at LSBU."