Sarah Quashie, Student Nursing Times Award Nominee - The Mary Seacole Award for Outstanding Contribution to Diversity and Inclusion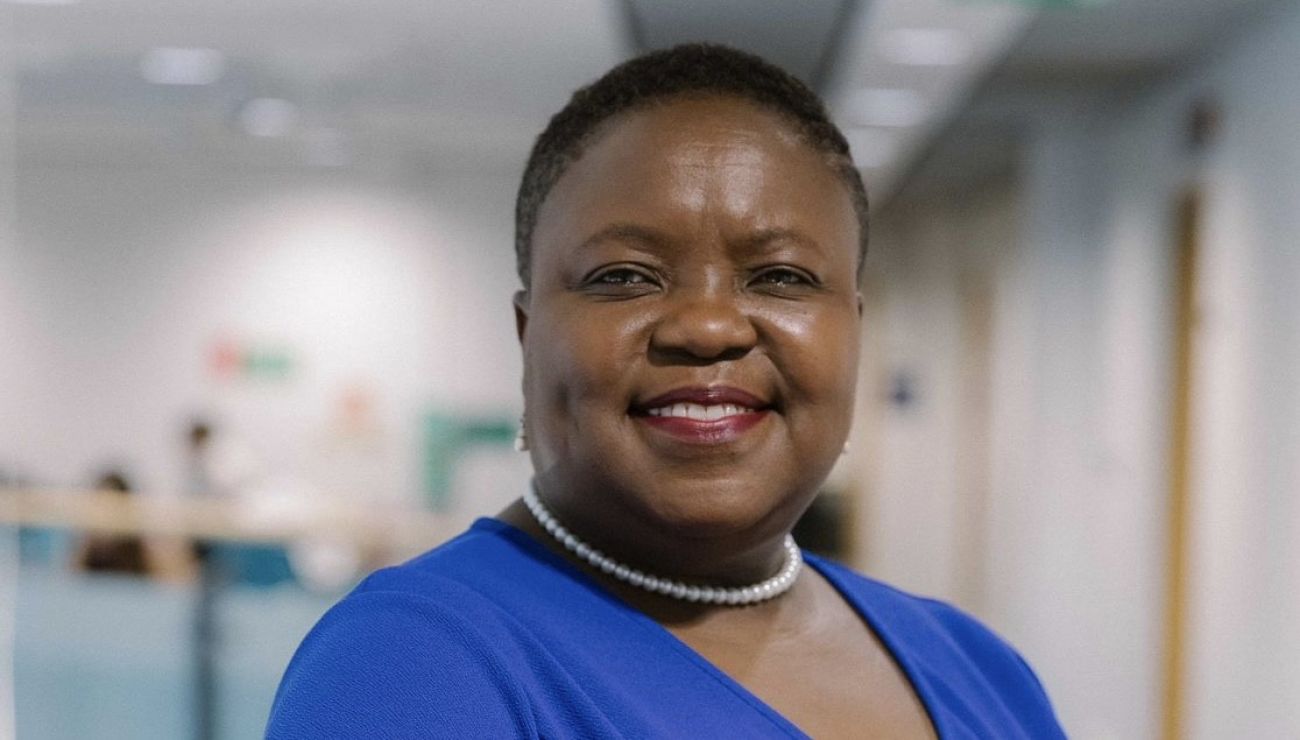 The Student Nursing Times Awards 2023 celebrate the very best in Nursing and Midwifery education by recognising and rewarding brilliant students and educational establishments. Sarah Quashie discusses her nomination for the Mary Seacole Award for Outstanding Contribution to Diversity and Inclusion.
How did you feel when you received your nomination?
Shocked, for I was not expecting it at all; I knew about the nursing times awards but did not think I'd be nominated for anything. I was just trying to do right by being a Community Ambassador to identify the importance of kidney health.
Receiving a nomination for an award was an exciting and validating experience for me. It brought a sense of pride, accomplishment, and recognition for all our hard work and achievements. As a dedicated student, I feel very grateful and honoured to be acknowledged by Professor Nicki Thomas, a wonderful mentor for all her efforts and passion on kidney diseases. It has also boosted my self-esteem, and I hope motivates others to continue pursuing their passions and goals.
What does the nomination mean to you?
To be nominated for The Nursing Times Award is a significant recognition of all the effort, determination, commitment, and dedication, and working alongside professor Nicki, what I know of her and her fight for change so I'm very honoured. It's a great testimony to all the hard work of all the Community Ambassador volunteers, lecturers, and Dela Idowu - The CEO of Gift of Living Donation (GOLD) working in collaboration to succeed. I appreciate that all of our efforts have been noticed and appreciated by others, and our community. I am highly motivated and inspired to support other students to strive for even higher standards.
Why have you been nominated?
As a Community Ambassador volunteering with the GOLD Kidney awareness programme and Kidney care UK, we serve as a point of contact between the Black African Caribbean community and the healthcare organisation; striving to inform the public about knowing their numbers, encouraging healthy lifestyles, and addressing healthcare disparities. As community ambassadors, we promote good health outcomes by fostering relationships of trust and collaboration between the community and healthcare professionals. Once their Blood pressure done, we explain to the service users what the systolic and diastolic reading means, and when systolic is above the normal reading they are referred to their GP for a follow up.
Why did you decide to start your journey to becoming a nurse?
It's something I have thought about for a while, and I kept putting it off until it got to a stage where my daughter encouraged me to just go for it - what was the worst that could happen? - and before I knew it, I am now on my last placement!
There is a tonne of variety and room for growth and advancement in the field of nursing and midwifery. Nursing and midwifery both provide a wide range of specialisations as well as several options for ongoing education and career advancement.
What would you like to do in your future career as a nurse?
Nurses and midwives are crucial members of the medical team who tend to patients in a variety of settings, such as clinics, hospitals, and the community. I would like to collaborate with Gift of Living Donation (GOLD), a community-based non-profit organisation, and The Institute of Health and Social Care at LSBU to become the first UK university to offer opportunities for its healthcare students to become Community Ambassadors. The Community Ambassadors will spread knowledge about long-term health issues in their areas.
Secondly, on completion of my course I would like to work on the renal ward, where patients who are admitted having been diagnosed with chronic kidney disease or acute kidney damage are cared for in a fast-paced, acute speciality medical ward through dialysis, haemodialysis and peritoneal dialysis, as well as the Endocrine team.
What advice do you have for others thinking about becoming a nurse/midwife?
If you have been thinking of becoming a nurse of midwife, or are enthusiastic about providing care for others and have compassion, then - I know it is cliche to say - but just go for it! There's multiple ways to help people and make a difference in someone's day and their life as a whole when you are caring for them. The positive impact you may have on patients' lives is tremendous, but it demands effort, commitment, and a desire to lifelong learning. My advice would be to:
Research the profession
Get the right education and training
Develop effective communication skills
Be prepared for long hours and emotional demands
Stay up to date with developments in the field.
Why would you recommend your course at LSBU to others?
The support from the lecturers and staff of the school and the relationship you build with your classmates is next level. Everyone is in the same boat and simply want to see each other succeed, and the staff make sure to take the time and really help and support you with your studies.
LSBU is a recognised university that has been providing students with a top-notch education for more than 120 years. The university is renowned for its first-hand, practical approach to education, which aids students in gaining practical experience and preparing them for their future employment. Additionally, LSBU has innovative resources and facilities, such as contemporary labs, libraries, and computer rooms, which are necessary for students to gain knowledge and practical skills.
How has LSBU supported you during your studies here?
Everyone, from our tutors to the librarian, is really patient and encouraging of you as a student, and has the same goal of helping you achieve and become the best knowledgeable and compassionate nurse you can be.
For its students, LSBU offers a variety of support services, such as academic and personal help. The university provides a committed team of student support specialists who may provide advice on both academic and non-academic matters, including accommodation, health and wellbeing, and financial aid. The university's learning development centre offers workshops and one-on-one sessions in academic writing, critical thinking, and research techniques. This is another way that students can get academic support. Furthermore, LSBU works to offer its students a full range of support services so they can have the best university experience and succeed academically.
Tags