We deliver skills workshops to maximise your potential and provide specialist study materials through our libraries and Learning Resources Centre
Skills for Learning
The Skills for Learning team, through workshops, drop-in and one-to-one sessions, can help you to develop your academic and professional skills to maximise your potential. We offer Mathematics, Statistics and Engineering support and our Study Skills and English provision includes topics such as critical thinking, essay writing and grammar.
As well as providing support during term time, students can also access our services during vacation periods. Classes are free to all enrolled LSBU students.
For further details about our provision please visit Skills for Learning on MyLSBU.
Language support for international students
The English language you use in higher education can be very different from the English you have learnt at school or college. To help you develop the academic English you need to be familiar with we offer courses and clinics throughout your time with us. Alternatively there is a pre-sessional English course you can take in the months before you join your course. Search for it in our Course Finder.
Library resources
Libraries on our Southwark and Havering campuses provide LSBU students with access to a wide range of books, journal articles and other specialist materials they will need to complete their studies. E-resources – including over 18,000 full-text journals – can be accessed off-campus 24 hours a day. A team of experienced, professional staff is on hand to give expert support and provide training. Contact the Perry Library on 020 7815 6669.
IT support
IT support is based in the Learning Resources Centre on our Southwark campus. Here, students have free access to computers – both PCs and Macs – and to software that underpins their course work and research. Specialist software is also available in some departmental labs. Expert IT help and training is provided throughout the year. For advice call our Learning Resources Centre on 020 7815 6678 or email llr-ithelpdesk@lsbu.ac.uk.
Virtual tours
Learning Resources Centre: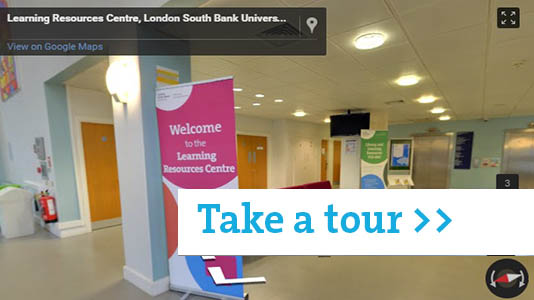 Perry Library: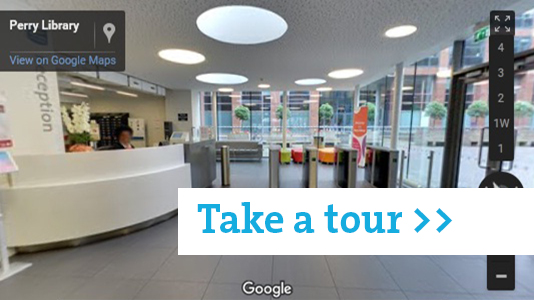 Top of page