Overview
The MArch Master of Architecture is a two year full-time or three year part-time programme leading to the Royal Institute of British Architects (RIBA) part 2 professional award. The course emphasises design as a central activity underpinned by research, with complementary lecture based studies in History and Theory, Technology, Arts and Media, and Professional Management.
The programme encourages debate and enquiry about contemporary culture, the postmodern city, and relationships between urban and landscape conditions through diverse and considered responses to the architectural design project, and critical research expressed in extended, structured writing.
You'll build on analytical design skills and professional competences established at undergraduate level, with a focus on innovation in design, construction, and resource efficient technology. Working in vertical design studios, students will develop an understanding of, and methods relevant to contemporary professional practice, together with an ability to produce complex and diverse design proposals.
The course introduces critical intellectual frameworks and engages with the conceptual, constructional, and environmental context in which the entire architectural design process operates.
The course satisfies the criteria held jointly by the RIBA and ARB for part 2 courses in architecture.
Studio structure
Central to the LSBU concept of postgraduate architecture education is the studio system, operating across part and full-time courses. The studios provide a framework for a range of relevant intellectual and practical specialisms to inform design work, underpinning and contributing to the academic rigour of the architecture programme. For information on the studios' thematic interests and working styles please read more about Studio 21, Studio 22 or Studio 23.
View the 2017 exhibition catalogue.
Accreditations
Key course information - ordered by mode
Mode
Duration
Start date
Location

Mode

Full-time

Duration

2 years

Start Date

September

Location

Southwark Campus

Mode

Part-time

Duration

3 years

Start Date

September

Location

Southwark Campus
Case studies
The annual end-of-year Architecture exhibition is not only a showcase of skills but also a huge team effort in putting it together.
Modules
Year 1
Design 401 (20 credits)
Design 402: Arts, media and digital design (20 credits)
Design 403 (20 credits)
History and theory: critical thinking (20 credits)
Energy and resource efficiency in design (20 credits)
Professional practice and design economics (20 credits)
Year 2
Design 501 (20 credits)
Design 502: Arts, media and digital design (20 credits)
Design 503 (40 credits)
Architecture and theory: dissertation (20 credits)
Technology 5: technical thesis (20 credits)
Assessment
Lecture based modules are generally assessed by written and/or drawn submissions.
Employability
The course is well connected to key practices in London; many LSBU graduates also choose to work abroad. You may also use your qualifications outside architecture to enter careers such as journalism, project management, writing, teaching, research, or software and gaming design.
In addition to offering the university award of MArch: Master of Architecture (and RIBA part 2), the course is also a preparation for the second period of practical training. The first period of practical training is usually, but not exclusively, undertaken following completion of the first degree in architecture (RIBA part 1).
To be eligible for admission to the RIBA part 3 Professional Practice Examination, you must have successfully undertaken a recognised RIBA part 1 and part 2 qualification – and have completed a minimum of 24 months eligible practical training.
The Professional Practice and Design Economics module explains the need for a business-oriented and professional attitude to work, and emphasises the need for forward planning of projects.
Graduates from the Postgraduate Diploma in Architecture are employed at Foster and Partners, Niall McLaughlin Architects, Stanton Williams, Wilkinson Eyre, and Zaha Hadid Architects among many other globally recognised practices.
LSBU Employability Service
We are University of the Year for Graduate Employment - The Times and Sunday Times Good University Guide 2018
LSBU is committed to supporting you develop your employability and succeed in getting a job after you have graduated. Your qualification will certainly help, but in a competitive market you also need to work on your employability, and on your career search.
As an LSBU student you have access to the Employability Service and its resources during your time here and for two years after you graduate.
Our Employability Service will support you in developing your skills, finding a job, interview techniques, work experience or a placement/internship, and will help you assess what you need to do to get the career you want at the end of your course. LSBU offers a comprehensive Employability Service, with a range of initiatives to complement your studies, including:
Direct engagement from employers who come in to network with students
Job Shop – daily drop in service to help with, tailoring CVs, cover letters and applications, sourcing online resource, mock interviews and general job searching. One to one appointments for further support also available
Mentoring and work shadowing schemes
Higher education achievement report - The HEAR is designed to encourage a more sophisticated approach to recording student achievement, which acknowledges fully the range of opportunities that LSBU offers to our students.
It pulls into one certificate: Module grades, Course descriptions, Placements, LSBU verified extra-curricular activities
Employability workshops - delivered free to students all year round on a variety of related topics
Careers fairs throughout the year to really focus your thoughts on a career after university
Find out about any of these services by visiting our student employability page
Professional links
The course is unconditionally validated by RIBA and offers the professional award of RIBA part 2 on successful completion. The regular validation cycle ensures that your work is carefully sampled by peer reviewers to ensure course content and outputs retain close relevance to professional practice. The course and qualification is also prescribed by the Architects Registration Board.
---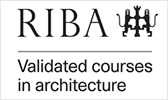 The professional membership body, the Royal Institute of British Architects (RIBA), champions better buildings, communities, and the environment through architecture. They provide guidance on professional standards, training, support, and recognition that puts their members around the world at the peak of their profession.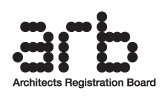 The Architects Registration Board (ARB) is the UK's statutory body for architects.
---
Recent guest lecturers include:
Roz Barr (principal of Roz Barr Architects, and recipient of the 2012 AJ Retrofit Award)
Professor David Gloster (RIBA Director of Education)
Michael Pawlyn (project architect for the Eden Project)
Professor Peter Salter (architect of the acclaimed Walmer Road housing scheme, and professor of architecture at the Welsh School of Architecture)
Alex de Rijke, founding partner of dRMM, former Dean of the Royal College of Art
Carolyn Steel (author of The Hungry City)
Carl Turner (RIBA Manser award winner for the Slip House, Brixton)
Mike Weinstock (Director of Research at the Architectural Association, and Director of the Emergent Technology Master of Architecture programme)
Placements
Field trips
There is emphasis on the first-hand observation and generation of alternative models for the city. This is developed through field trips to destinations such as Beijing, Berlin, Delhi, Dubai, Havana, Hong Kong, Istanbul, Jaipur, Las Vegas, Marrakech, Moscow, Paris, Seoul, St Petersburg, Tokyo, and Yokohama.
Teaching and learning
At LSBU there are comprehensive on-campus workshops capable of transforming a broad range of materials. You'll be taught by staff who are experienced industry professionals, having worked for some of the top architectural practices. The studio structure allows you to specialise in an area that matches their research interests and explore highly topical themes exploring ideas about architecture, urban design, social theory, and politics.
Entry requirements
This course is usually intended for graduates of architecture courses where students hold a university degree and part 1 professional qualification recognised by the Royal Institute of British Architects (RIBA). Applicants to the course should have a first degree in architecture (2:2 or better); however, the University recognises that individuals may develop additional skills outside university, and will interview such applicants who have developed a high quality portfolio of relevant academic and practice work.
Applicants for this course must also meet the following additional entry requirements:
Students holding overseas degrees in architecture should, desirably, demonstrate that their work has RIBA part 1 equivalence by contacting the Architects Registration Board regarding the ARB Prescribing Examination.
Applicants for the part-time course should be working in practice.
All students considered for admission will be required to attend an interview with a portfolio of work; if located overseas, applicants will be required to send a portfolio of work to the admissions tutor.
We will also consider applications from those who have gained skills through a wide range of vocational qualifications, or relevant responsible experience.
How to apply
International (non Home/EU) applicants should follow our international how to apply guide.
Instructions for Home/EU applicants
Mode
Duration
Start date
Application code
Application method

Mode

Full-time

Duration

2 years

Start date

September

Application code

4592

Application method

Mode

Part-time

Duration

3 years

Start date

September

Application code

4591

Application method
Full-time postgraduate students apply to the UK Postgraduate and Statistical Service (UKPASS). Full details of how to do this are supplied on our How to apply webpage for postgraduate students.
All part-time students should apply directly to London South Bank University and full details of how to do this are given on our postgraduate How to apply webpage.
Postgraduate applicants are required to provide up to two references as part of their application.
Interview
All students considered for admission will be required to attend an interview with a portfolio of work; if located overseas, applicants will be required to send a portfolio of work to the admissions tutor.
Accommodation
Students should apply for accommodation at London South Bank University (LSBU) as soon as possible, once we have made an offer of a place on one of our academic courses. Read more about applying for accommodation at LSBU.
Finance
It's a good idea to think about how you'll pay university tuition and maintenance costs while you're still applying for a place to study. Remember – you don't need to wait for a confirmed place on a course to start applying for student finance. Read how to pay your fees postgraduate student.
Fees and funding
Fees are shown for new entrants to courses, for each individual year of a course, together with the total fee for all the years of a course. Continuing LSBU students should refer to the Finance section of our student portal, MyLSBU. Queries regarding fees should be directed to the Fees and Bursary Team on: +44 (0)20 7815 6181.
UK/EU fee:

£9250

International fee:

£13125

AOS/LSBU code:

4592

Session code:

1FS00
Total course fee:
UK/EU
£18500
International
£26250
UK/EU fee:

£6166.67

International fee:

£8750

AOS/LSBU code:

4591

Session code:

1PS00
Total course fee:
UK/EU
£17726.67
International
£26250
The individual Tuition Fee for this course is shown above.
With no statutory funding system for the majority of postgraduate degrees, most students in the UK are self-funding whether you're a Home, EU or International student. One of the exceptions to this is PGDip Architecture, which are treated as undergraduate courses for fees and funding purposes. This means that you can receive access to a student loan via Student Finance England.
Case studies
Select a case study and read about practical project work, students' placement experiences, research projects, alumni career achievements and what it's really like to study here from the student perspective.
The annual end-of-year Architecture exhibition is not only a showcase of skills but also a huge team effort in putting it together.
Prepare to start
We help our students prepare for university even before the semester starts. To find out when you should apply for your LSBU accommodation or student finance read How to apply tab for this course.
Enrolment and Induction
Enrolment takes place before you start your course. On completing the process, new students formally join the University. There will be an online data gathering exercise that you will complete yourself, then you will be invited to a welcome meeting. At LSBU, you will confirm your qualifications by showing relevant certificates, and also bring proof of identity.
In September, applicants who have accepted an unconditional offer to study at LSBU will be sent details of induction, which is when they are welcomed to the University and their School. Induction helps you get the best out of your university experience, and makes sure you have all the tools to succeed in your studies.
Read more about Enrolment and Induction on MyLSBU, our student portal.
Suggested reading
Philip Ball: Critical Mass
Kevin Kelly: Out Of Control
Manuel de Landa: One Thousand Years of Non-Linear History
Simon Sadler: The Situationist City
Michael Sorkin: Local Code
Top of page

Course Enquiries - UK/EU
Tel: 0800 923 8888
Tel: +44 (0) 20 7815 6100
Get in touch
Course Enquiries - International
Tel: +44 (0) 20 7815 6189
Get in touch
Top of page