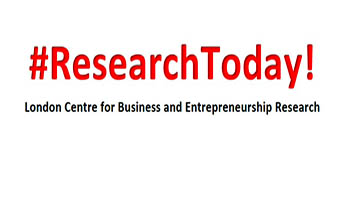 Money's Importance from the Religious Perspective
'ResearchToday!' is a seminar series that shows research from the Business School, and is a forum to foster the collaboration among colleagues
About this event
Time: All day
Event Name
Money's Importance from the Religious Perspective
Start Date
20 Jun 2019 12:00 pm
End Date
20 Jun 2019 1:00 pm
Duration
1 hour
Description

Interested guests are always welcome, from within or outside of the university! No registration is needed if you are internal, please just join us. If you are external to the University, please just send us an email to let us know you will be joining us, and we will inform our reception desk to expect you. Contact and further information: Research Manager for the School of Business, email: busresearch@lsbu.ac.uk

This week's seminar presentation will be given by Professor Claudiu Herteliu, Vice-Dean of Faculty of Economics, Cybernetics, Statistics and Informatics at the Bucharest University of Economic Studies. To give you a taste of the session, a brief abstract can be found below:

People use/exchange almost every day paper "money" or something equivalent, like a check or a card issued by a bank. There are also very different ways of thinking in relation with our faith regarding money administration. The differences between different religious people beliefs relating to money are discussed on the base of intrinsic and extrinsic religious behaviour. The design consists in applying a specific battery of items (e.g.: "Money brings happiness" or "Money is the eye of the devil") among a large representative sample of Romanian population. Insights after using quantitative methods (contingency tables and logit regression) are provided. Furthermore, this study discusses a sensitive problem: the religious paradigm and its connections to economic concepts in modern societies.

Though the event finishes at 1pm, there will be an informal discussion continues until 2pm for those who wish to stay.