Street Games: Door Step Sports Modules
Overview
The Doorsteps Sport package workshops and practical sessions equip candidates to work with disadvantaged youngsters in the community sports setting. This package is recognised in the sports industry as the essential first step towards leadership and employability.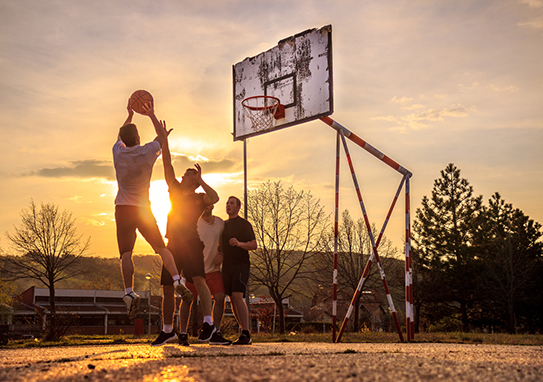 Register your interest
The minimum age for this course is 16 years old.
Advanced entry
If you have already completed some studies at another university, we may be able to consider you for advanced entry. Please see our advanced entry page for more information.
The course price is £60 per module.
To book your place on the course, download and complete the booking form and return by email to coachingcourses@lsbu.ac.uk.
Applications will be accepted on a first come first served basis, your place will only be confirmed on receipt of full payment and completion of the application form.
Once you have returned the booking form, you can pay by card at our
online store
or come into the LSBU Sports Centre to pay in person.
| | | | |
| --- | --- | --- | --- |
| | Day: | Date: | Time: |
| | TBC | TBC | TBC |
| | TBC | TBC | TBC |
Multi Skills Activator
StreetGames have developed the Multi-Skills Activator in order to provide volunteers, young people, youth & community workers and community sports coaches and leaders with a multi-skill approach to coaching young people in their local community. The workshop will provide a chance to experience games across a range of sporting categories and learners will combine their existing coaching and leadership skills and experience with the games, adaptations and top tips within the workshop to engage young people in multi sports.

Aims of the Workshop: To introduce 4 categories of fundamental sports skills; to explore principles of play within 4 fundamental sports skill categories; to deliver a range of adapted practices and games; to explore coaching points, adaptations and questions for understanding.
Mental Health First Aid
Mental health is just as important to our overall wellbeing as physical health, in some cases more so, yet we tend to pay far less attention to it. The mental health of young people is particularly important. Half of all long-term mental illness in adulthood starts by 15 and three quarters by 18.

Youth workers and coaches can do a great deal to prevent this, without being experts. We train to give physical first aid without hesitation – so why not mental first aid too?

Local authorities up and down the country see mental health as their top priority. They know that ignoring the problem is unaffordable because of the impact on the economy: young people with mental health problems find it harder to get or stay in work, they are more likely to get into legal trouble and will need more attention from their GP or hospital. Interventions, such as Mental Health First Aid, are both evidence-based and cost-effective.

Training your volunteers and coaches is money well spent and will allow your organisation to make a vital contribution to the health of the local population.

What Is It About? Learners will explore the most common mental health conditions experienced by young people and discover what youth and sport workers can do to prevent and/or intervene when needed. The 'Lite' version provides a taster of the content for the 'Full' course. Learners on the full course cover topics such as child and adolescent development, bullying and cyber bullying, substance misuse and protective factors.

Learners will be able to: challenge the discrimination surrounding mental health; define mental health & common issues; relate to other people's experiences; look after their own mental health; protect a young person who may be at risk; spot the signs of mental health issues in young people ; give help, support and guidance to any young person who needs it.

Who Is It For? Volunteers, coaches and project managers

Minimum Age: 16 years

Pre-Requisites: There are no pre-requisites for this course.

Course Length: 3 hours
Careers
Employability Service
At LSBU, we want to set you up for a successful career. During your studies – and for two years after you graduate – you'll have access to our Employability Service, which includes:
Free employability workshop and events for student all year round, more details can be found on our event section.
Online board where you can see a wide range of placements: part-time, full-time or voluntary. You can also drop in to see our Job Shop advisers, who are always available to help you take the next step in your search.
LSBU Careers Hub offering group workshops on CVs, interview techniques and support, guidance on future careers, as well as loads of career resources, connecting you with employers, exciting events, 1-1 support and relevant workshops.
Our Student Enterprise team can also help you start your own business and develop valuable entrepreneurial skills.