Learning Disability Nursing - PgDip / MSc
Overview
Learning disability nurses enable individuals to live their lives to their full potential within the social context they choose, through collaborative interventions across a variety of health and social care settings and by using specialist input, through person centred practice, underpinned by the concept of partnership working.
This course teaches you to promote social inclusion, good mental and physical health and self-determination through developing your skills, knowledge and attributes. All learning is grounded in a strong evidence base of integrative health and social care modelling. Our placements are varied, offering you the chance to create a future career that will be rewarding both for your personal and professional advancement.
LSBU Nursing & Midwifery graduates are the highest paid amongst all London Modern university graduates, and fifth highest in the UK one year after graduating (DfE LEO data 2022).
Find out about Learning Disability Nursing at LSBU from our very own students and staff:
Success on this course makes you eligible to register as a learning disabilities nurse with the Nursing and Midwifery Council (NMC).
Mode

Duration

Start date

Application code

Application method

Mode

PgDip Full-time

Duration

2 years

Start date

September

Application code

B764

Application method

UCAS
Register your interest
Applicants will be considered on an individual basis but will normally require:
A Bachelor's degree with a minimum 2:2 classification. Candidates without a health or science related degree are required to complete a Life Sciences work book package to satisfy the Life Sciences element of the APL portfolio.
In accordance with the Nursing and Midwifery Council (NMC) requirements, Maths and English GCSEs/equivalent (at C or above) are also required.
Please make sure you have the required GCSE qualifications (or equivalent Level 2 qualifications) before applying for this course.
Tuition fees are subject to annual inflationary increases. Find out more about tuition fees
Full-time

PgDip Learning Disabilities Nursing (FT) - Year 1

UK fee:

£9250

International fee:

£

AOS/LSBU code:

5443

Session code:

1FS00

Total course fee:

UK:

£18500

International:

£0

PgDip Learning Disabilities Nursing (FT) - Year 2

UK fee:

£9250

International fee:

£

AOS/LSBU code:

5443

Session code:

2FS00

Total course fee:

UK:

£18500

International:

£0
The international fee for this course shows as "£0" because this course is not open to international students.
Possible fee changes
The University reserves the right to increase its fees in line with changes to legislation, regulation and any governmental guidance or decisions.
The fees for international students are reviewed annually and, additionally, the University reserves the right to increase tuition fees in line with the RPIX measure of inflation up to 4 per cent.
Scholarships
We offer several types of fee reduction through our scholarships and bursaries. Find the full list and other useful information on funding your studies on the scholarships and fee discounts page.
Fee status
Please check your fee status and whether you are considered a home, EU or international student for fee-paying purposes by reading the UKCISA regulations.
Funding for pre-registration postgraduate programmes
Since August 2018 new postgraduate pre-registration nursing, midwifery and allied health professional students have been able to access loans from the Student Loans Company. Accessing loans provides at least 25% more up-front living cost support whilst you study. You will also have access to the Learning Support Fund, which is administered by the NHS Business Services Authority, for support while attending clinical placements.
Background to these changes can be found on Gov.uk.
Council of Deans have prepared a briefing paper and Student Finance have outlined who qualifies. The Funding Clinic provides further information on what support is available.
NHS Bursary will produce guidelines and information once the information has received parliamentary approval.
Home/EU applicants
Mode
Duration
Start date
Application code
Application method

Mode

PgDip Full-time

Duration

2 years

Start date

September

Application code

B764

Application method

UCAS
This course is not open to international students.
How to apply for the PgDip
Although this is a postgraduate course, all students apply to the Universities and Colleges Admissions Service (UCAS). Full details of how to do this are supplied on our How to apply webpage for undergraduate students.
When making your UCAS application you will need to apply for your chosen field of nursing practice.
Attributes and values
Nursing is a very competitive career and it is important you make a high quality application to us. Here are some tips on what attributes, skills and values we are ideally looking for in an LSBU nursing student:
Meet the required entry requirements for LSBU nursing courses
Good understanding of basic numeracy and literacy skills
Impeccable communication, caring and helping skills
Able to work as part of a team as well as independently
Reliable, patient and understanding
Motivated
Dedicated to a career in nursing and fully comprehend the responsibilities of the role
Personal qualities and values in line with those expected by the NHS constitution.
Accreditation of Prior Learning (APL)
All applicants are required to make an APL claim. You may apply for APL through both certificated learning and the production of a portfolio to demonstrate achievement of programme outcomes for the programme you have applied for through experience. If you are offered a place on the course you'll be provided with guidance notes to assist you in constructing this.
Interviews and assessments
As part of the selection process you'll be expected to attend an MMI interview. Find out more.
If offered a place, you must successfully complete both a Disclosure Barring Service (DBS) and occupational health check, and provide proof of ordinary residency requirements and satisfactory references. A valid passport is required for enrolment purposes.
English language
For those whom English is not their first language must achieve a minimum score of 7.0 overall or equivalent with not less than 7.0 in the listening and reading sections and not less than 7.0 in the writing and speaking sections for the International English Language Test Score (IELTS) at the time of application.
Postgraduate Application Service
Book your time with one of our specialist Postgraduate Advisors. Over a one on one Advice Session they'll advise you on postgraduate degrees at LSBU that match your interests and experience.
Prepare to start
Disclosure Barring Service (DBS)
All pre-registration students need to be DBS cleared before going on placement. You'll need to have an enhanced DBS check even if you have had one before and will not be able to go on placement until this is complete.
The DBS process is not difficult but can take some time so it's best to get started as soon as you receive your email. You will receive the email during Summer 2023.
DBS update service
If you're part of the DBS update service, your subscription is up to date and you already have a DBS certificate, please bring in your original green DBS certificate for the document check. To take advantage of the update service, your certificate needs to be classified as 'Enhanced' and workforce must be listed as 'Adult and Child'. If you have any queries, please email us at hscdbsoh@lsbu.ac.uk.
How to complete your DBS
Our DBS supplier, Verifile, will send you an email with all the details you need to complete your DBS.
Verifile will give you instructions to log into their system and complete your personal details and information. To complete the process, you'll need your passport or driving licence and 5-year address history including dates when you moved in/out.
You can use your application number to track the progress of your DBS.
When you've finished, your Disclosure Statement will be mailed to the most recent address in your submission, so please make sure it's correct. We don't automatically receive a copy of this Statement, which is why we need you to bring it in as part of the next step.
Frequently asked questions
Document check
Once you have completed the online part of the DBS process, you will need to produce three accepted documents from this list to be verified.
Occupational Health (OH)
An exciting part of many of our Health and Social Care courses is the opportunity to learn off-campus and work with patients, clients and/or service users. Before you start, we need to make sure that you have the correct levels of immunisations.
Questionnaire
Once you have enrolled, students will be asked to complete an occupational health check, the first part is completing an online questionnaire sent from our occupational health provider.
GP appointment
The second part of your occupational health check is to get any inoculations that you may need from your GP. When attending your GP appointment, please take printed copies of these two documents with you.
Vaccination Screening Advisory Letter
GP Vaccination and Screening History
Occupational Health appointment
After these steps are complete you will receive an email from OHWorks Ltd inviting you to attend an appointment on-campus with an Occupational Health Nurse. These appointments take place during the week and sometimes when your classes have already started.
The OH team have prepared this guide which outlines what to expect at each stage. If you have queries or concerns about your Occupational Health clearance or inoculations please contact the Occupational Health team.
Frequently asked questions
Holidays
Your holiday periods will not follow the normal University timetable because of placements. You'll receive more details once you start your course.
Practice placements
Most health and social care courses' practice placements will operate outside normal working hours e.g. evenings, nights, weekends and bank holidays.
Uniforms
Most placements and some practical sessions in our skills laboratories will require you to wear a uniform and name badge. You will be measured for uniforms specific to your course as part of your Welcome Week activities after enrolment. In the meantime, we have prepared answers to frequently asked questions that you might find useful.
Frequently asked questions
Enrolment and Welcome Week
Before you start your course we'll send you information on what you'll need to do before you arrive and during your first few days on campus. You can read about the process on our new students pages.
Suggested reading
Falk-Rafael, A., C. Ward-Griffin, et al. (2004). "Teachingnursing students to promote the health of communities: A partnershipapproach." Nurse Educator 29(2): 63-67.
Goddard, L.,Mackey, S., & Davidson, P. (2010). Functional clinical placements: A driverfor change. Nurse Education Today, 30, 398-404.
Kirkham, S. R., C. H. Harwood, et al.(2005). "Capturing a vision for nursing: undergraduate nursing students inalternative settings." NurseEducator 30(6): 263-270.
Parks, M (2014) Caring for a child withprofound disabilities: a mother's story. Learning Disability Practice, 15(5): 27-30.
Some compulsory skills sessions may take place in the evening.
You will be taught separately from the three-year undergraduate students and will study the following:
Year 1
Improving quality, change management and leadership
During this module you'll explore key principles of quality improvement. You'll critically evaluate and apply service improvement methodologies and change management models, and develop your knowledge and skills in becoming a leader in your practice area.
Building practice skills for learning disability nursing
You'll undertake a non-credit bearing practice module to enable the development of requisite clinical and interpersonal skills needed to practice effectively as a learning disability nurse.
Applied physiology, growth and development
In this module, you'll study physiology in relation to the growth and development of people with learning disabilities. This will include the impact of maternal and pre-natal health on physiology, growth and development.
Contemporary issues in learning disability nursing
In this module you'll engage in pertinent debates related to emerging policy trends and the wider health and social care context as it impacts on people with learning disabilities and their identified circles of support.
Year 2
Research in health and social care
This module will extend your knowledge of research approaches and methods, enhancing your ability to be a critical consumer of research evidence. This module provides underpinning knowledge and skills for students who wish to complete their dissertation.
Enhancing practice skills in learning disability nursing
This non-credit bearing module consolidates and further develops your clinical and inter-personal skills in the context of implementing evidence-based practice.
Complexity in learning disabilities
This module provides the opportunity to develop critical insight into complex needs experienced by people with learning disabilities throughout the lifespan, in the context of their identified circles of support. This will include contemporary approaches to supporting syndrome-specific issues, physical and/or mental health needs, and behavioural issues.
Advanced communication
This module builds on your knowledge of the issues impacting on the inclusion of people with learning disabilities and offers evidence-based interventions to meet the needs of this group. The module will enhance your specialist communication skills to work in partnership with individuals with learning disabilities, their identified circles of support and the wider multidisciplinary team.
Careers
Employability Service
At LSBU, we want to set you up for a successful career. During your studies – and for two years after you graduate – you'll have access to our Employability Service, which includes:
Free employability workshop and events for student all year round, more details can be found on our event section.
Online board where you can see a wide range of placements: part-time, full-time or voluntary. You can also drop in to see our Job Shop advisers, who are always available to help you take the next step in your search.
LSBU Careers Hub offering group workshops on CVs, interview techniques and support, guidance on future careers, as well as loads of career resources, connecting you with employers, exciting events, 1-1 support and relevant workshops.
Our Student Enterprise team can also help you start your own business and develop valuable entrepreneurial skills.
Learning disability nursing as a career
The course will enable you to develop a wide range of employability skills through the emphasis on a vocational approach to teaching which leads to a professional qualification leading to registration with the Nursing and Midwifery Council (NMC).
There is an increasing body of research that shows the need for learning disability nurses as a specialist resource to address health inequalities experienced by people with learning disabilities. The course will give you the specialist knowledge and skills to work in a wide range of services, and the confidence to work collaboratively with people with learning disabilities, their families and carers, and other professionals and agencies.
Role and responsibilities
As a learning disabilities nurse you would work with people of all ages to give them the skills and confidence they need to live as independently as possible. You'd be working as part of a multi-disciplinary team and be responsible for co-ordinating care plans with other healthcare professionals, as well as monitoring progress. A learning disabilities nurse would be responsible for making an initial assessment of a patient's health and social care needs.
Day-to-day duties would be likely to include help and encouragement with tasks such as personal hygiene, dressing, using public transport, shopping, leisure interests, making and attending appointments, and finding a job. Learning disabilities nursing also involves campaigning on behalf of those with learning disabilities, supporting the agenda for equality and trying to improve healthcare services for those with learning difficulties.
Working hours and salary
Nurses usually work around 37.5 hours a week, but this can include evenings, weekends, night shifts and bank holidays due to the need to provide 24-hour care for some patients.
Newly qualified nurses can expect to earn around £21,000 a year but with experience, this can rise to around £28,000. Those working as advanced practitioners, clinical specialists or managers can earn up to £40,000 and nursing consultants can earn up to £70,000 a year.
Career progression
Graduates of our BSc (Hons) programmes have gone on to work in NHS services, independent and voluntary sector services for children and adults, and in social care settings in managerial roles.
Successful graduates of the PgDip can top-up to MSc in one year and will be qualified to study a range of further specialist postgraduate pathways. With additional experience, advanced practice is available at Masters level with the potential to progress to doctorate studies. Once you are a registered nurse browse our online CPPD prospectus to find out what courses are on offer to help with your professional development.
The learning disability nursing programmes at LSBU have a long history of partnership working with agencies in the NHS and independent and voluntary sector. The Professional Lead for Mental Health and Learning Disabilities at the Department of Health England is a frequent guest speaker who inspires Learning Disability nurses to influence and innovate.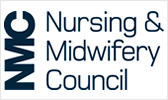 The Nursing and Midwifery Council regulates nurses and midwives in England, Wales, Scotland, Northern Ireland and the Islands.
Teaching and Assessment
You'll be expected to work as an independent adult learner, working alongside academic staff to expand and extend your knowledge, skills and attitudes as a critical scholar in the field of Intellectual Disabilities.
You'll be allocated a personal tutor, a cohort leader, and a course director, plus clinical mentors, and link lecturers whilst on placement.
The course makes use of the virtual learning environment MOODLE, an interactive based system for accurate and rapid information sharing, so course materials are available whenever you need them. A range of learning styles are employed, including visits from service users and their carers, to ensure the course remains contemporary and applied to real life situations.