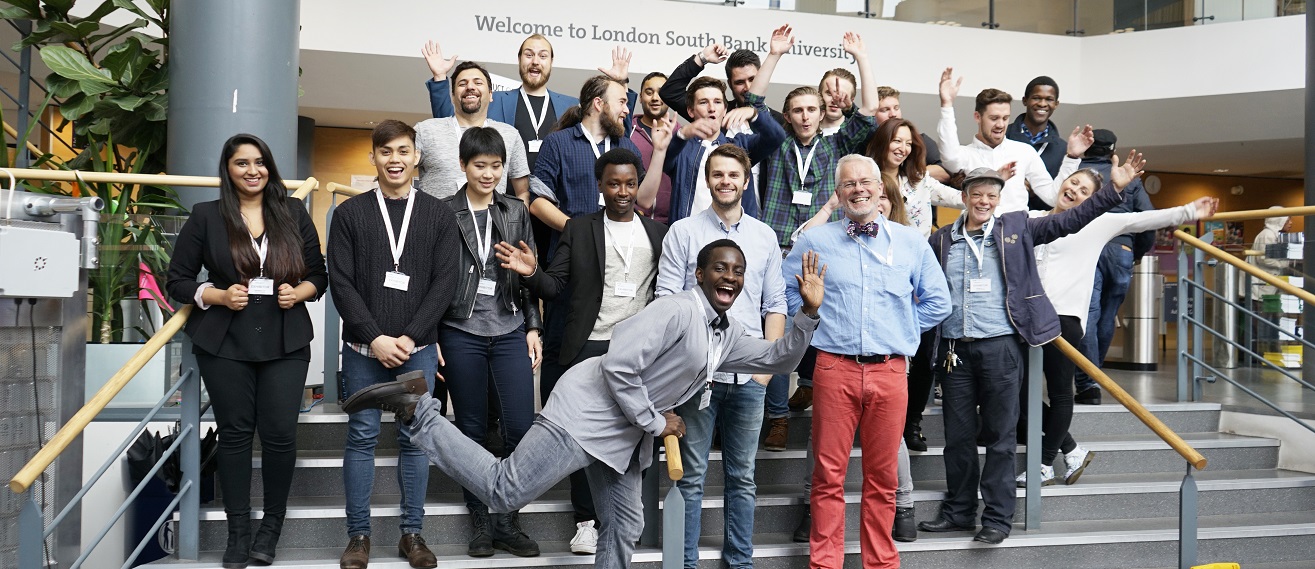 What is an apprenticeship?
What is an apprenticeship
The perfect combination of work and education
An apprenticeship is type of training linked to a profession or trade with on-the-job training and a programme of study. Apprenticeships are designed by employers to meet skills gaps, and are a great way to gain real-life experience whilst training and earning a wage.
Earn while you learn
Throughout your apprenticeship you will be employed in a full-time job and will have a contract of employment. You will typically attend formal training (at university) one day per week and work (at the employer) four days per week. The company you're working for will be required to agree that you spend 20% of the time completing off-the-job learning – typically, this will be your one day per week with us, your training provider.
Once you have completed the programme, you will complete an End Point Assessment (EPA). This is a required part of all apprenticeship standards. Some EPAs will include a professional accreditation, which employers can require for some roles.
Paid for by your employer
As an apprentice, the cost of your programme is covered by the Government, and, in some cases, your employer makes a contribution as well. Information about funding and finance can be found on each apprenticeship standard.
The three parts of any apprenticeship
A programme of study e.g. Degree, HNC or BTEC
A full-time paid job linked to your study e.g. Surveyor, Engineer, Nurse
An Assessment at the end of your programme of study (End Point Assessment)
These are all completed while you're in a relevant job role.
At a range of levels - including degree
We offer a wide range of higher and degree apprenticeships. These allow you to get a qualification, ranging from a degree to a masters or professional qualification, all while in full-time employment and getting paid.
| Name | Level | Equivalent education level |
| --- | --- | --- |
| Intermediate | 2 | 5 GCSE passes |
| Advanced | 3 | 2 A level passes |
| Higher | 4 | First year of a degree programme |
| Higher | 5 | Foundation degree and above |
| Higher/Degree | 6 | Bachelors degree level |
| Higher/Degree | 7 | Masters degree and PhD level |
Benefits of doing an apprenticeship
Get qualified for a particular role
Some apprenticeships have the added bonus that they also give you professional accreditation. Some jobs require you to have specific accreditation and qualifications, which may be part of your apprenticeship, so having this will help you get in to a specific role upon completion. For example, as part of the Chartered Surveying Degree Apprenticeship you will also complete your RICS Assessment of Professional Competency to become a fully qualified Chartered surveyor and member of the Royal Institution of Chartered Surveyors.
Real world experience
Part of the apprenticeship agreement is that you are in employment in a job role related to your apprenticeship throughout your studies. This means you have the extra strength on your CV of having relevant work experience – something employers are increasingly looking for.
Build contacts
You will build contacts on your programme as well as professional contacts at work, helping you to grow your career from the moment you start.
Differences to being a student
You will be employed in a paid job role related to your studies and complete a programme of study at the same time, so you'll need to be organised to manage your time between the two. Apprentices tell us that it's different to the 'traditional' university experience as they are gaining relevant work experience whilst studying. This requires you to be professional, highly organised and committed for the full duration of the apprenticeship.
Despite earning while you learn, you will still receive the same benefits as other LSBU students, including access to the library, sports centre and campus. You can also apply for an Apprenticeship NUS card and a discounted student Oyster card.
As part of any apprenticeship, we are required to provide feedback on your attendance and progression to you and your employer.
Differences to being employer sponsored
Apprenticeships require a certain amount of time on-the-job in a role related to your apprenticeship subject and it is required that you spend 20% off-the-job learning, for example at LSBU. Apprenticeships also have an End Point Assessment (EPA) built in, which can lead to professional accreditation. The Apprenticeship Standards have been developed specifically to align with the needs of employers and making your skills match. Employer sponsored study does not have these requirements.