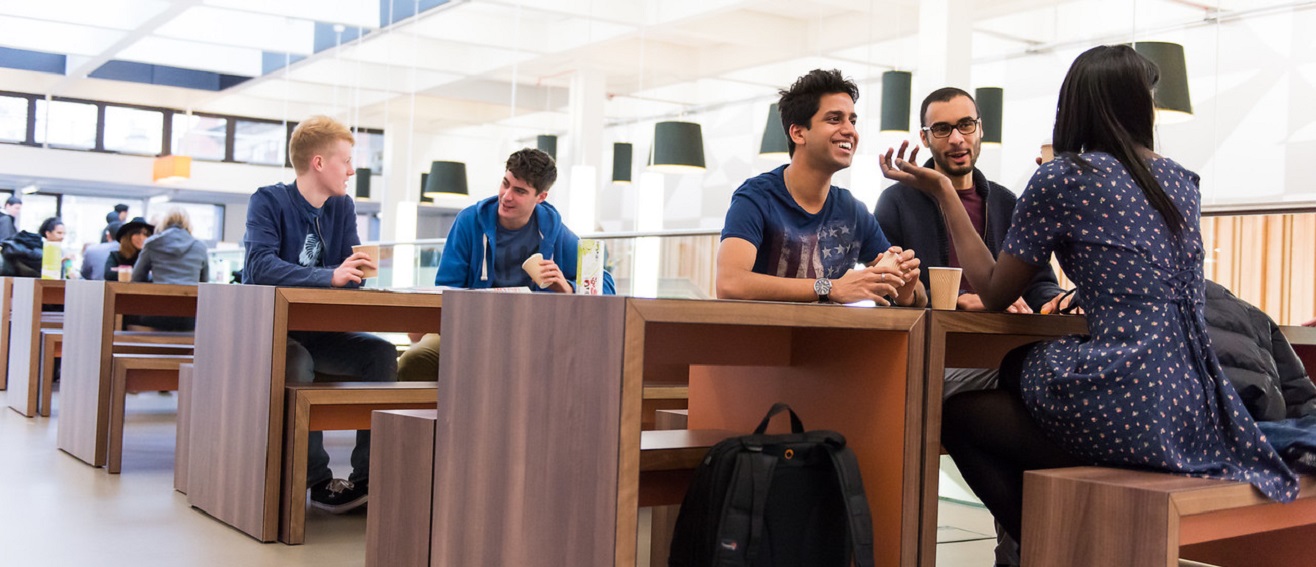 Why Southwark?
Be part of a global city
London's the most dynamic capital city in the world. Whatever your interests, you'll find like-minded people who share your passion.
Being a student in London is a unique experience and our Southwark campus is well-connected to the whole city. We're a minute's walk to the London Underground (known as the tube) and a short walk or bus ride from some of the best places in the city, including Covent Garden, Tate Modern and the South Bank. Not only that but London Waterloo and London Bridge stations are right around the corner.
Some people think studying in London means losing the campus vibe, but that's certainly not the case at LSBU. We may be surrounded by the world's biggest industries, full of opportunities, yet our students always tell us they love the community feel we have here on campus. Everything is close together which gives us plenty of shared space to learn and unwind, not to mention our numerous cafes perfect for meetups with friends.
Our Southwark campus is in SE1, right in the heart of South London. Our walls are home to everyone, from parents and carers, to career changers and midnight ravers. What unites them? They dream big and will turn that dream into their reality.
What our students think
You can chat with our students to ask questions about life in London and studying at Southwark here. Or watch the short videos below...
Charlie on living in London


Khrystyna on living in London