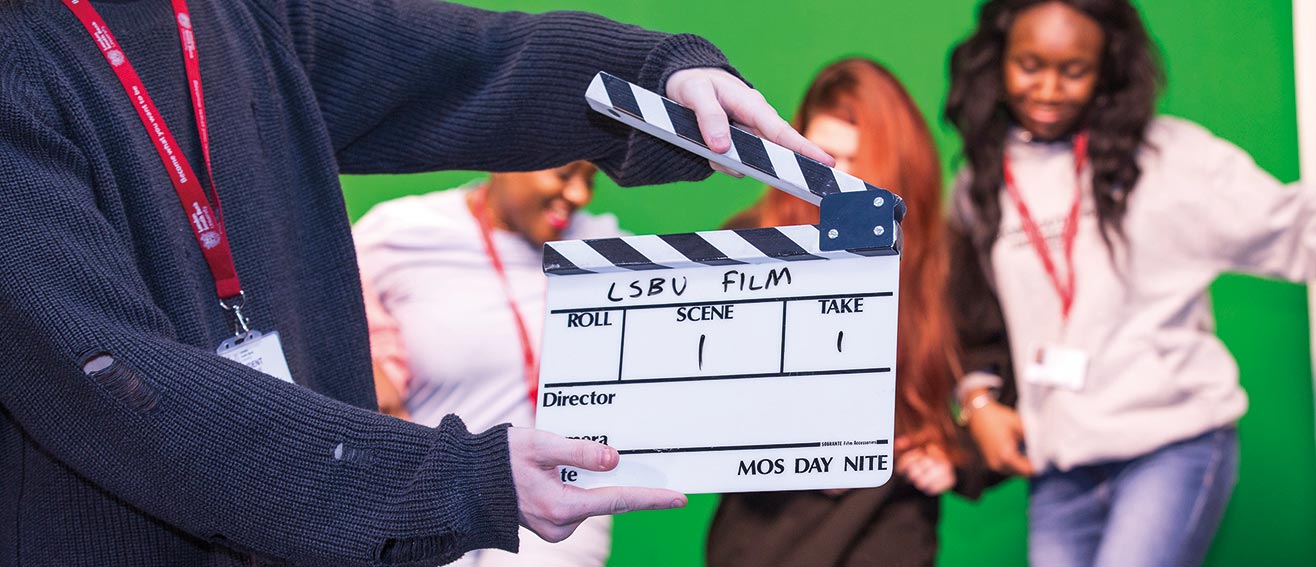 Film Studio
Dedicated film studio with a DMX lighting grid and green screen backdrop
The Film Studio is a large space with a lighting grid, DMX lighting control, green screen backdrop and air conditioning. The studio includes a green room for make-up and wardrobe.
The Film Studio is part of Elephant Studios at LSBU – multi-million-pound multidisciplinary studio facilities at the forefront of digital technologies and multimedia creative practice.
Equipment
Lighting Grid with DMX controllable lights on pantographs (LED / Tungsten)
1x Sharp HD 70" Monitor Display
2x 2K Dexel Studio lights
2x 1K Dexel Studio lights
2x dimmable LED panels
Virtual tour
Please note, these images are representative of the equipment available. However the layout and space may be different.