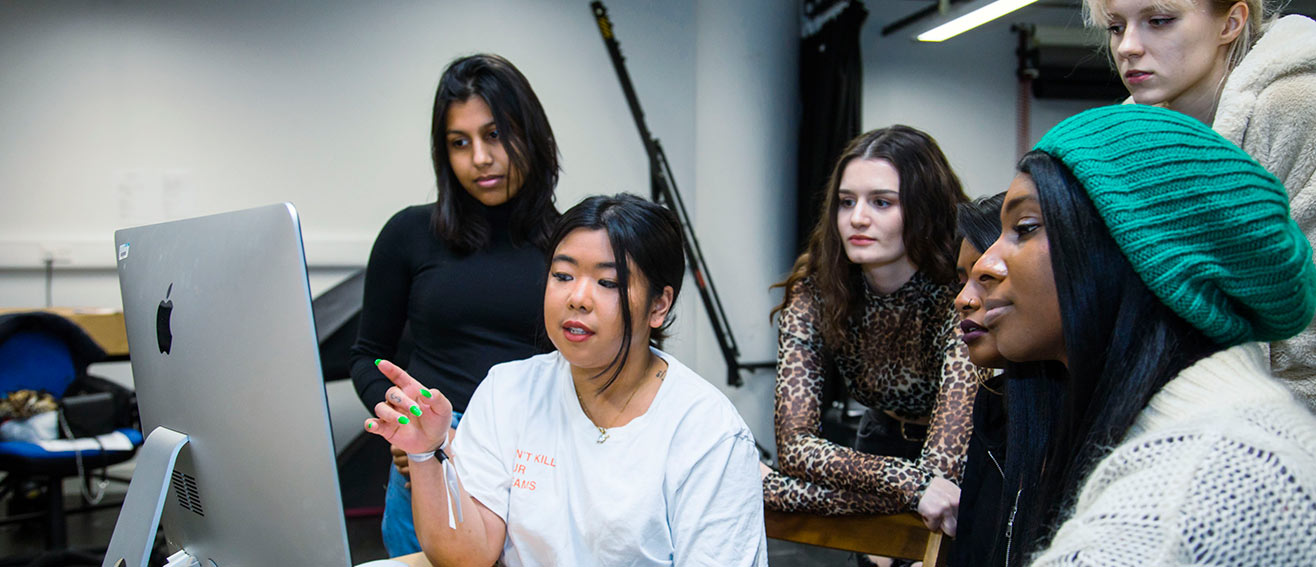 Keyworth Arts and Media Centre
Eight laboratories run all major software packages found in professional media production
Keyworth Arts and Media Centre
With several LSBU students having films aired at national, and international student film festivals, there's undoubtedly a new generation of future film-makers and media producers here at LSBU. The phenomenal facilities help students achieve exceptional levels of production quality as they learn to use industry-standard software that is invaluable knowledge when they graduate.
Dedicated production facilities
Our Keyworth Arts and Media Centre has eight laboratories holding 123 Apple Intel computers that run all the major software packages you'd expect to find in a professional environment, from Adobe Creative Suite software packages including After Effects and Premier Pro, to Logic X, Autodesk 3 DS Max and many more.
The specialist areas feature dedicated production spaces including video editing suites, audio booths and a photographic studio with printing and scanning facilities. They are the focus of project work for both our undergraduate and postgraduate students. Students have their own individual accounts and dedicated server space that enable them to work on any computer in any room.
What the students say
LSBU's technical facilities are equivalent to those in a modern production company, with the video and editing equipment constantly being updated.

Philip Figueroa, Alumnus, BA (Hons) Film Practice
Another student, Nic Sanchez, is in the third year of BA (Hons) Film Practice and has had some of his films featured at Screentest, the National Student Film Festival. Plus, it was an official selection at the White Sands International Film Festival in the USA.
He made particular use of the Adobe media software available in the Media Centre. "As a Digital Film and Video student, I make most use of Adobe Premiere, After Effects, Flash, Photoshop and Audition. Adobe Premiere provides an excellent non-linear video editing platform to edit my films and for video effects such as tracking, rotoscoping and colour correcting. I use After Effects' robust and expansive effects utilities. Any additional video effects, image manipulation or animation I make use of Photoshop and Flash. I use Adobe Audition to master my audio, which integrates seamlessly with Premiere."
Nic also made use of Final Cut Studio available in the Media Centre. "It is very powerful, and has qualities and standards that are very relevant in the media industry currently. I found the facilities in the Media Centre to be easily accessible to students and as a film student they've been more than satisfactory for my needs."