Zeta Kolokythopoulou on studying a PhD whilst employed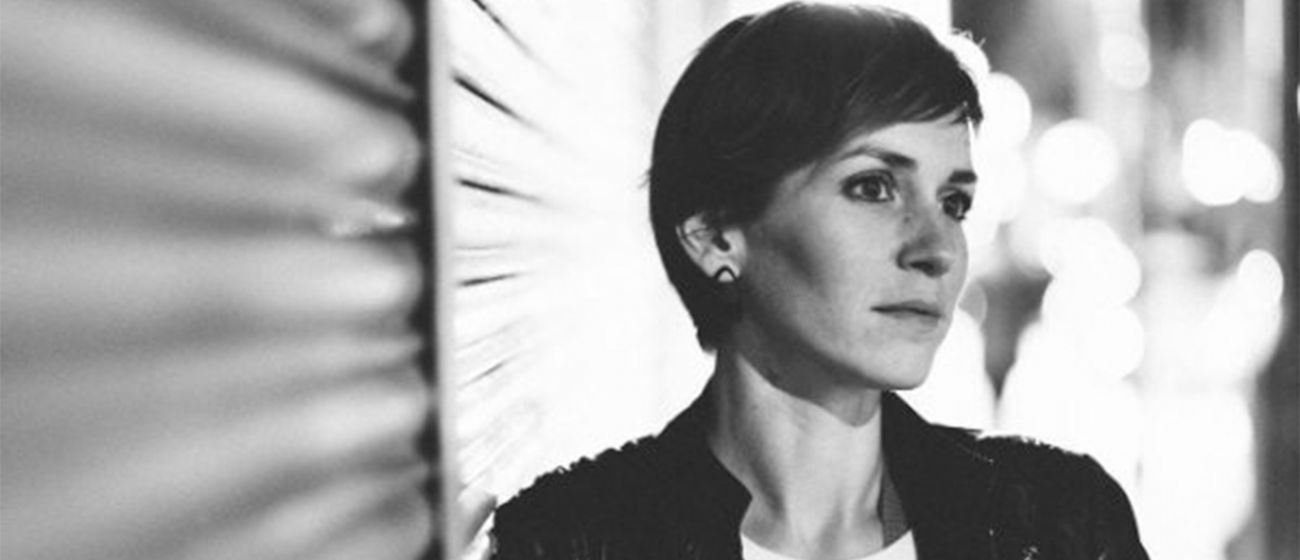 Zeta Kolokythopoulou is a recent graduate of LSBU's PhD Arts and Creative Industries course. Her thesis focussed on the documentation of live performance art and the role of the audience in this process.
Before completing her studies, Zeta was hired by Frontiers, an open access academic publisher covering more than 600 academic disciplines and with offices around the world. She is a Journal Development Specialist and develops theme-focused article collections in the journals Frontiers in Big Data, Frontiers in Artificial Intelligence, and Frontiers in Research Metrics and Analytics.
How did you come to decide on your area of research?
The idea was there from a project I did during my MA in Goldsmiths, where I was looking at how public art projects propagate on Instagram. It came up again when I was looking for a PhD scholarship and it took its final form with my application to LSBU. A PhD, however, is in flux almost until the end, when you write it down. So, my initial idea has undergone multiple changes throughout the years based on the ideas I had and where my data took me.
What brought about your decision to study your PhD at LSBU?
At the time of my PhD application I was living in Manchester and I had no intention of returning to London. I did want to pursue a PhD but I was consciously avoiding even looking for opportunities in London. Then, one day, I received an email from my now Director of Studies, Dr Maria Chatzichristodoulou , telling me that she was moving to LSBU, which was offering three PhD scholarships. I was thrilled of course that an academic I knew was interested in seeing what I could bring on board.
Where do you feel the research you've done will have the most impact?
My thesis addresses the practical aspect of performance archiving. My case studies are practical examples of how performance practitioners and archiving institutions manage and understand particular types of digital documentation. The thesis has of course a conceptual merit, which I look forward to pursuing in the future. I did compose the text, however, in a way that it highlights and addresses pragmatic issues regarding performance documentation and archives
How did you find support during your PhD?
I was part of the dynamic research group Centre for the Study of the Networked Image. We were a small team that met monthly and shared their ideas and writing. I met some brilliant minds there and, even more so, I made a dear friend. They all helped me overcome intellectual and emotional blocks that related to my PhD, and I am very thankful for that.
How did your employment at Frontiers come about?
It was during the last weeks before my PhD application. I was casually looking for non-academic jobs where my PhD would mean something i.e. where my qualifications would make sense both for me and for the employer; so mostly in publishing and NGOs. I wanted to de-institutionalise myself as I have spent many years in universities. The job post that I applied for was about helping develop article collections in journals relating to data, which from a theoretical perspective was very close to my interests. I had two very friendly, but thorough interviews and found out shortly after that I was successful.
In general, what keeps you motivated?
Motivation is like a river. You can't expect it to stream with the same intensity all year round. I mean that I'm not always motivated. My PhD was hard, involving a lot of "low" days, to put it lightly. But I'm patient; I've learnt in life that you need to work for what you want, sometimes you need to work super hard and set achievable goals. For me, those goals have to do with my personal development and how that impacts my contribution to society, i.e. what would make me a better person, a better civilian. I try as much as possible to remember why I started a particular journey when I'm unmotivated.
Has stress ever been something that's held you back?
Oh yes! Definitely! I think I have always been more prone to anxiety - not just stress - than other people, but doing the PhD took it to a whole new level. When I realised that it was affecting both my work and personal life – it takes some time to accept you are not coping I think, which is totally normal – I asked for help from the NHS, LSBU's Student Services and a private psychologist. For me, CBT, working out and meditation proved to be paramount tools during the second half of my PhD journey.
Can you recall a time you lacked confidence or ability?
Funnily enough, during all four years of my research I felt like I was not good enough, that my research was weak and that my supervisors had made a terrible mistake taking me on board. My lack of confidence was something I was working on with my supervisors from the first six months of my research. It's hard to find yourself amongst people you have read the work of and try to pitch your ideas. Knowing that a lot of people were in the same boat, you begin to realise that impostor syndrome is only natural.
On the bright side, I do remember my moment of empowerment, when I said: "This is it. You made it!" It was the day I submitted my thesis. I think even my viva felt somewhat easier after that. Don't get me wrong, I still doubt myself, but now I have proven to myself that I can pull things together.
You can connect with Zeta on linkedin.
Find out more about our PhD Arts and Creative Industries course.
Banner photograph by Aris Akritidis.
Tags