Waaiz Faisal - BA (Hons) Business Management graduate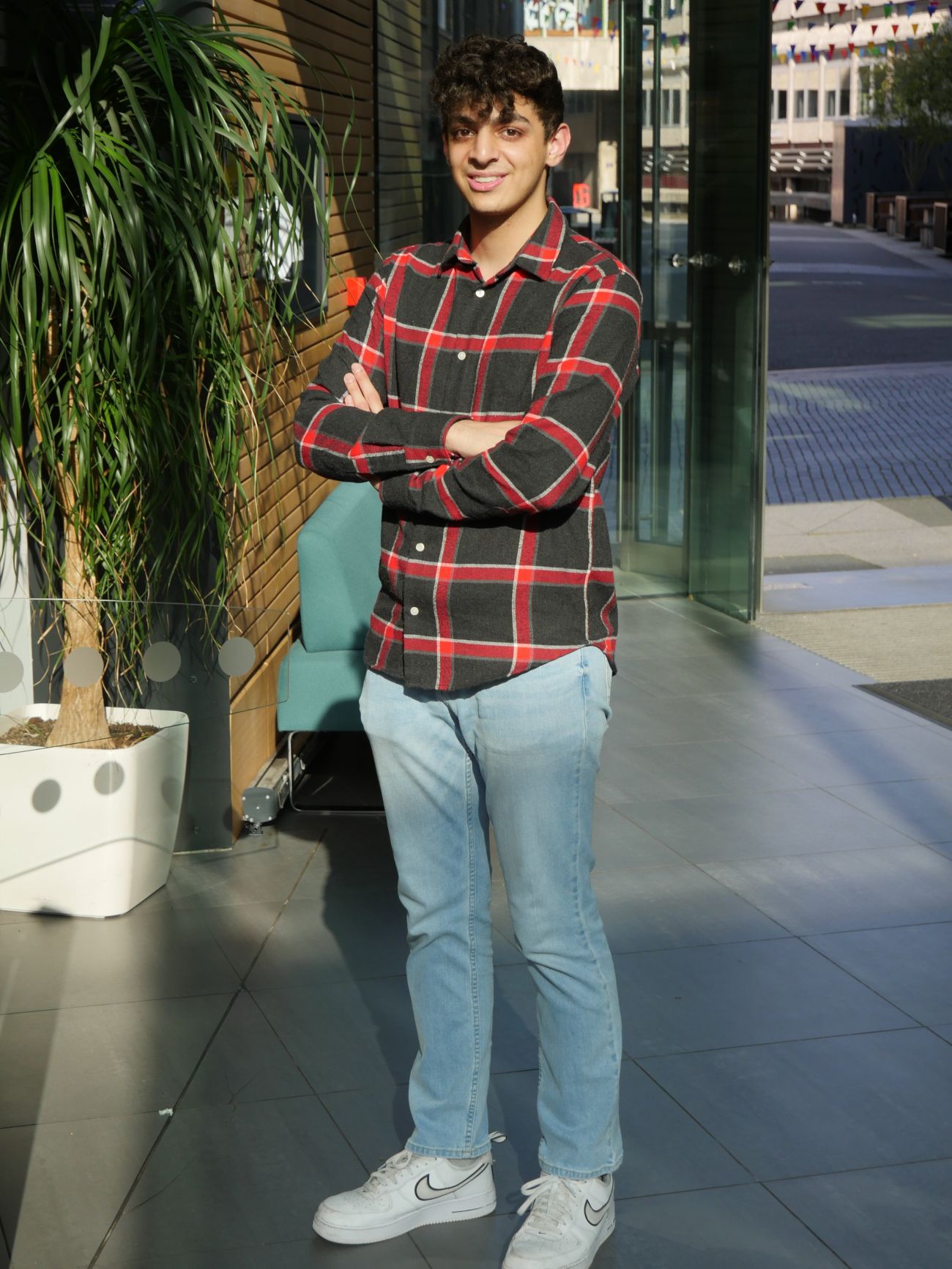 An international student coming to London:
As an international student coming to the UK to study, the process may seem overwhelming, but it is not as difficult as it seems. The procedure is relatively simple and consists of several steps. If a student is unsure, the university can assist them.
A cultural surprise.
Not really. Being born and raised in Dubai, I was already accustomed to people coming from very different walks of life. I was also lucky enough to visit London once before I started university here. The one thing that shocked me was the weather. Make sure to dress for the wet and windy weather.
Putting his experience to good use
I now work full-time at LSBU as a Personal tutor/graduate coach for the current batch of undergraduate students after completing my bachelor's degree. As someone who has walked in their shoes, I understand their fears. In addition, I am lucky enough to be pursuing a Postgraduate degree while working full-time at the institution.
More than just a degree?
Studying at LSBU is about more than just getting a degree. As a student, you'll find a plethora of possibilities here. Students are exposed to a variety of societies at the university as well as part-time work if they so desire. During my time as a student, I worked as a university residential life ambassador. This was a fantastic opportunity for me to broaden my network while also earning valuable work experience. When you study at LSBU, you gain a true sense of community.
What advice would you give to people thinking about studying at LSBU?
"Go for it! Starting a new life at university may seem like a daunting experience, but LSBU will always make you feel like you are at home".