Rhianne Newman - BA (Hons) Fashion Promotion and Marketing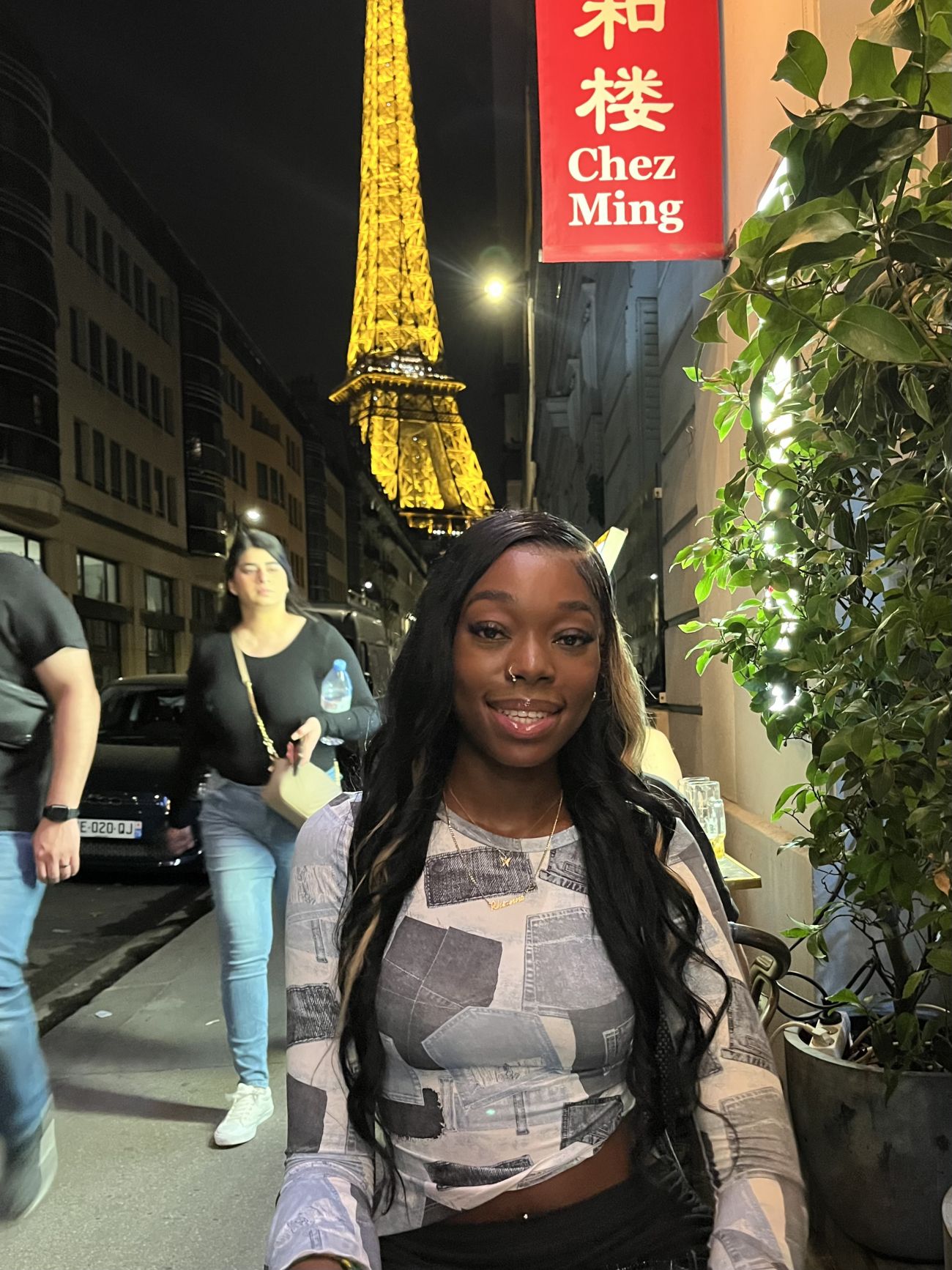 What led to you studying your chosen course?
I chose to study Fashion Promotion with Marketing because I have a huge interest in both the Fashion and Marketing industries. From a young age, I regularly kept up with the dynamic fashion and brand news/trends and wanted to take my passion further to expand my experience and knowledge. My course enables me to express my creative skills (photography, filmmaking, writing, editing) alongside utilising my business and marketing skills. I've always aspired to have a future career in fashion/digital marketing, PR/communications, or fashion journalism.
Why did you choose LSBU?
I chose LSBU because when I was looking for the course I wanted to study, LSBU had a wide range of creative but academic courses which was not hugely available in other universities. The campus location is amazing, lying in central London – the hub of creatives and brand HQ's. The fashion facilities such as the photography studios and styling equipment are great which is a vital asset to completing my degree.
What is the highlight of your career so far? Has there been a particular project or achievement that you would like to tell us about?
During my placement year, I secured the role of the Western Europe Communications Intern at the Converse HQ. I had the privilege of working on a diverse range of projects that allowed me to truly immerse myself in the world of communications, fashion, music and sports. One of the highlights was hosting Viper Magazine, Gauchoworld and 10 Magazine in the Converse box at the Kendrick Lamar 'Mr. Morale and the Big Steppers' tour. I also had the opportunity to visit the Converse/Nike HQ in Amsterdam, where I got to meet my amazing Converse teammates from all over Europe. I witnessed firsthand the innovation and dedication that drives the team.
One of the most fulfilling aspects of my placement year was managing the production of five editorial and social content shoots for the Converse x Liverpool FC campaign. Collaborating with VERSUS, Mundial, Guap, Season Zine, and Azeema in Liverpool was an absolute privilege. These projects allowed me to explore the intersection of fashion, sports, and culture while working alongside immensely talented individuals.
How do you think LSBU prepared you for your career?
LSBU offers great employability and career advice which were weaved into my modules. I took onboard the advice and encouragement from the Careers Team on writing my CV, cover letters, reaching out to industry professionals etc. which helped me secure an amazing internship for my placement year. My lecturers and course directors Mirsini, Ronke and Tony play a big part of my time at LSBU, equipping us with their extensive knowledge of the fashion industry and providing ongoing encouragement.
What advice would you give others entering into your profession or line of work?
Be yourself! The PR industry is based around personalities and networking so it's important to put yourself out there whilst being authentic. Also, attend all the brand and fashion events because you'll never know who you may connect with.
What is your best memory of studying at LSBU?
One of my best memories was attending the Sneaker Exhibition at the Design Museum. I love love sneakers and learning about the history of the designs and technology was very inspiring.