Max Smith on his life at LSBU and future goals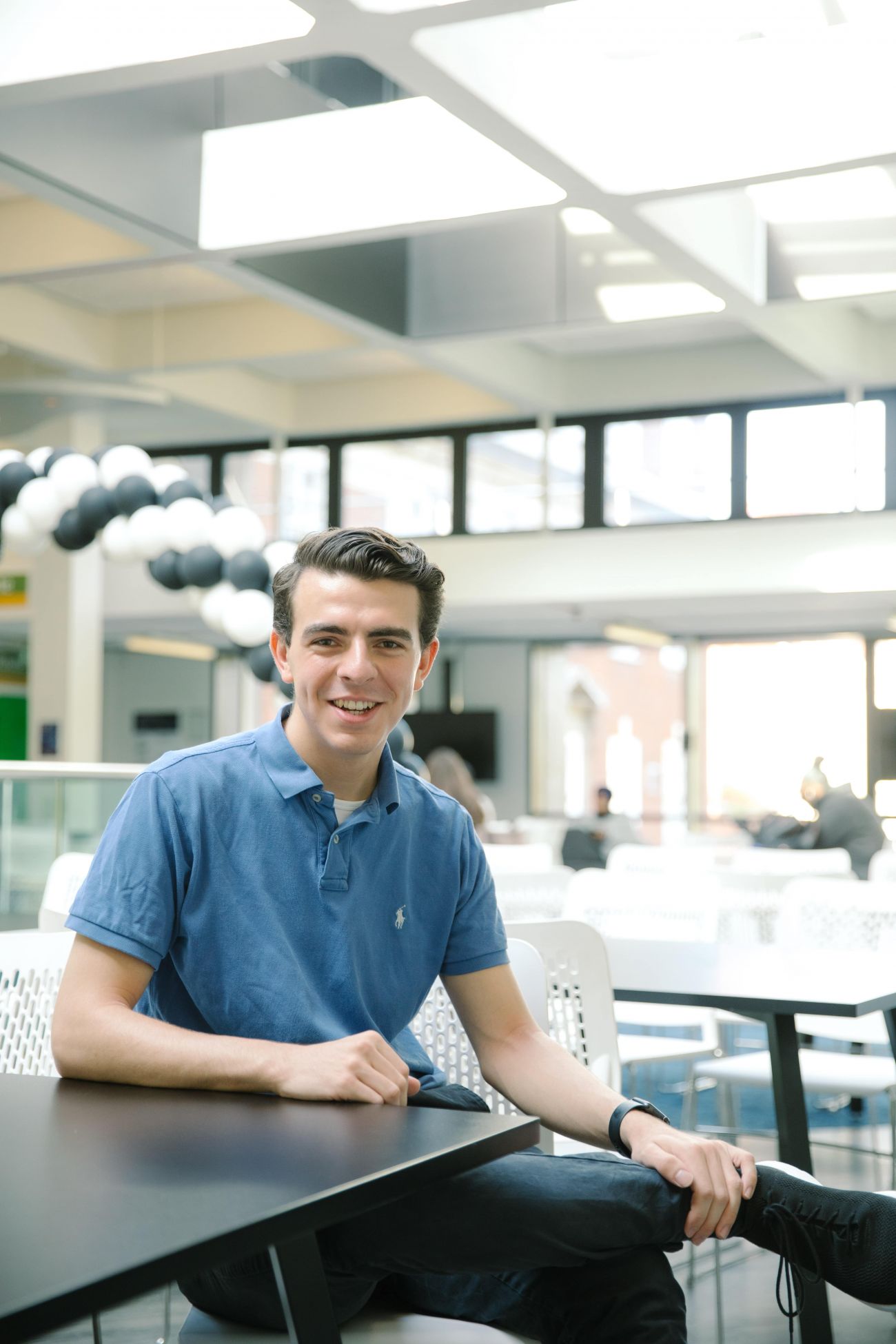 Max chose LSBU for its London location and work-ready course, and went on to become president of the Student's Union after graduation.
London offers so much opportunity in terms of experience and employment.
I'm from North Wales and was keen to study in the bright lights of a big city. I also thought: I'll probably work in London when I graduate, so why not start living here now with the safety net of the university beneath me?
I came to an LSBU Open Day and a conversation with one of the Accounting and Finance lecturers convinced me that the staff here would support me and get me across the line. I was also attracted by the community spirit and great atmosphere. I visited seven universities and chose LSBU.
Accountancy at LSBU is a flexible, practical, work-ready degree.
I considered studying many subjects: tech, IT, computer science, dentistry. But I always came back to accountancy because it leads to many different employment opportunities. It also offers a high number of professional accreditations compared to other universities.
The course content gives you a broad business base. There are modules in law, HR, people management, marketing, tax... The lecturers are genuinely committed. They are also nice, relatable people who will help you at any time.
The School of Business and the university in general open up great opportunities for their students, including networking events that can lead to great experiences. I became a student member of the Institute of Directors.
I used the Careers Hub all the way through my degree.
It has great contacts and helps you find jobs while you study, as well as afterwards. I didn't get the first part-time job I applied for, but the lengthy interview and assessment process was a fantastic experience. I got the second job and spent one day a week for two years with an accounting firm in North Finchley. It was an admin job in a small office, so I was privy to everything that went on, including how fees were charged and client contact. In my third-year studies things came up that I'd already met with in the office.
I believe that studying is only about 20% of the university experience.
I've taken so much from the other activities I've engaged in since coming to LSBU. I was nervous arriving in the city and it took me a while to settle in. So I joined the football team. It helped me feel a part of the university. Eventually I became president of the team—and one thing led to another.
For all three years I was a student ambassador, which is a great way to get involved and learn people skills. I became ambassador at one of the university halls of residence, working with security and handling some difficult situations with fellow students. The Business Solutions Centre and the Legal Clinic offer students of business and law great work experiences. I became involved with the Students' Union, ran for student governor, chaired union council meetings and eventually became President of the Students' Union.
My degree gave me a broad view of the potential opportunities available to me.
During my three years of studying I changed my mind many times about what I wanted to do next. But that's a good thing; it gave me continued momentum, even if the direction and end-goal changed. I got a first-class Honours degree and now I'm spending a year as President of the Students' Union, an elected post.
LSBU is a place full of options and opportunities.
If you get involved, this University will give you a great life experience. Three years fly by, so I tell everyone to apply for everything and get stuck in.
Tags