Kathryn McKenna: "Suddenly I had three kids at home whilst doing online learning. It was hard, but we muddled through it"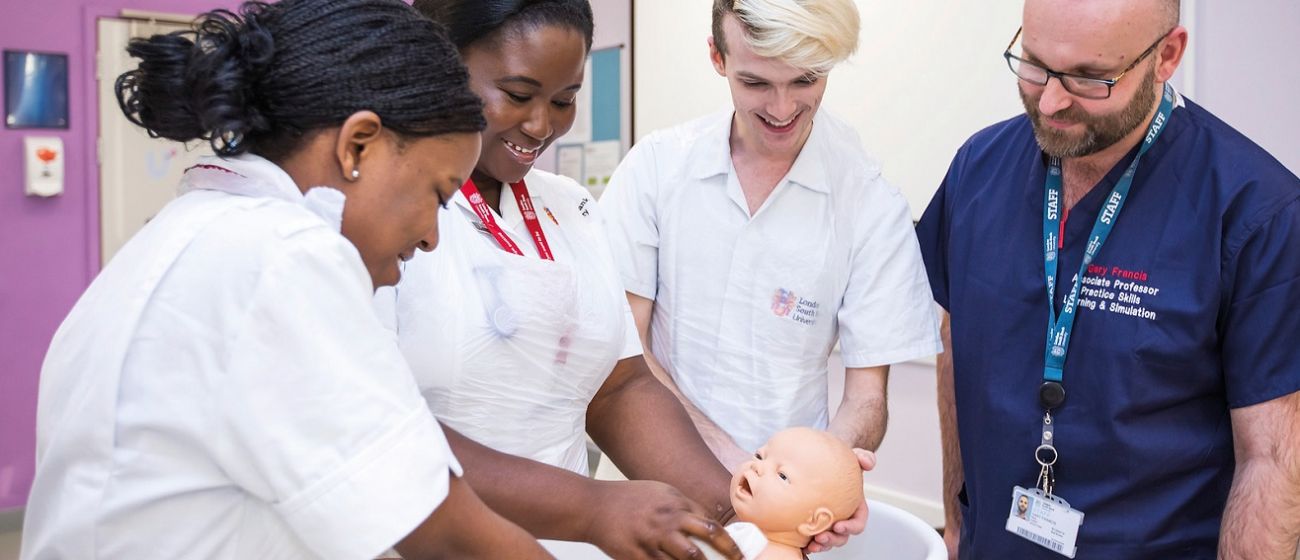 Kathryn McKenna was a stay-at-home mum when she decided to retrain in midwifery. Although she originally qualified as a translator, she had some experience in post-natal care and decided to try midwifery as soon as her children were all in school.
Kathryn has always liked learning and studying and welcomed the chance to re-enter that world. However, the Covid-19 pandemic threw everything into disarray. "Suddenly I had three kids at home whilst doing online learning. It was hard, but we muddled through it."
A brighter experience has been her placement at Queen's Hospital in Romford. The area covers a high-risk demographic, clinically and socially, which has given Kathryn a broad overview of many different maternity experiences. "Any sort of extreme experience in midwifery, it's all there. If you haven't seen it there, you're probably not going to see it at all."
Placements were also affected by the pandemic, and Kathryn struggled to find an elective placement that didn't require travel. A lecturer mentioned the elective placement in enterprise at LSBU, and she decided to give it a go, remembering a conference on the same topic she had in second year. "It definitely presented itself as something that should be looked into by everyone. As much as we're all excited to go into jobs in the NHS, you don't think of it as somewhere you can be entrepreneurial. It's surprising, and nice that people come along and say you can, you should, and it's important."
On the placement, Kathryn listened to several interesting speakers. One of them, Sophie, a practicing midwife who is currently developing a digital product to help improve maternity services, made a particularly lasting impression. "She made entrepreneurship seem very reasonable and achievable. She explained who you go to, where you go, and how you find things out." A lot of things, Kathryn explains, come down to recognising what is and is not in place already. "You think, right no one's doing this. I'm going to."
Kathryn is particularly interested in digitalising paper records, after noticing the repetitious paperwork within her placements. After hearing Sophie's experience of setting up a business alongside working as a midwife, she is more confident that individuals can make a change. "Coming to a vocation like midwifery from a background that's quite corporate, you do notice a lot of things and wonder why it works that way. There is a bit of the attitude of "oh well, this is the NHS, this is just what we put up with." But I don't think we should."
Kathryn has already secured a job within a hospital trust and has a more open mind towards using entrepreneurship within it. "I now have the knowledge that there will be somebody there to approach with my ideas. It's all stored in the back of my mind for when I go to work."
"I won't just settle into a job and never look further. I'm a naturally curious person, I will always look around at what's available. I think I'll just feel my way and see where the wind blows."
To find out more get in touch with LSBU's Student Enterprise team.
Written by Amber Sams, a second year Journalism student.
Tags