Kat Naylor Hall came to LSBU for its spectacular location and a course that combines creativity and business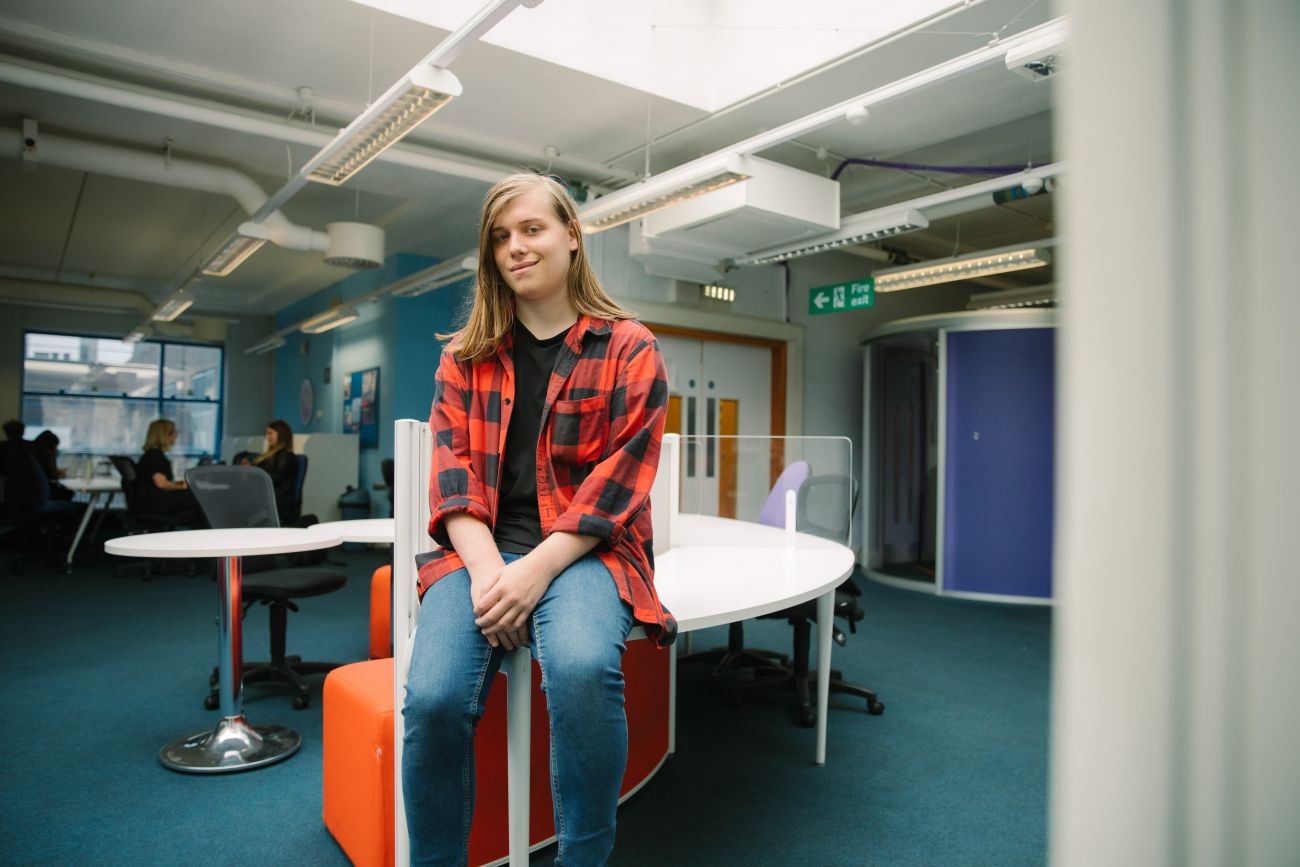 You can't get a better city location than LSBU.
The amazing location was one of the main reasons I chose to come to LSBU. You're in the middle of a buzzing city with the added advantage of all those major businesses just across the river, with loads of networking opportunities.
I run with a club a couple of times a week and the run takes me across Tower Bridge, past the Tower of London, over London Bridge. Being so close to all these attractions and having easy access to all the London museums is amazing. I'm from a small village outside Leicester and it was strange at first to be in such a big city. But the university helps you settle in and shows you how to navigate the local area and all the great places to go.
I wanted a course that was equal parts creative and business/marketing.
Finding that balance was a challenge. I looked at the courses offered by other universities, but they all seemed weighted to one side or the other—graphic design with a bit of business or business with a side order of graphic design. I felt LSBU offered me the best mix of both worlds, and now that I'm here I've discovered how right I was.
I love the amount of creative work we do in teams, and how much focus there is on working in an environment that's similar to what you would find in industry.
Our tutors have years of industry experience behind them.
That experience informs the way they teach us and gives us, their students, access to a wide industry network, including informative guest speakers and lecturers who highlight different aspects of our studies. We've also worked on live briefs, where you work directly with people in real companies. It's exciting knowing your work is going towards something useful in the real world. On one occasion we were involved in creating online marketing strategies for small local businesses that were affected by the closure of the Elephant and Castle shopping centre during the COVID-19 pandemic.
The course content helps to prepare you for life after university.
The live work creates amazing networking opportunities and the chance to gain experience working with real brands and organisations. When I graduate I'd like to work in advertising at an agency or in digital marketing for social media. There's a lot of support available to help you build up a good portfolio, which is really important when you're looking for a job.
Tags