Jessica McFaul is hired by Dazed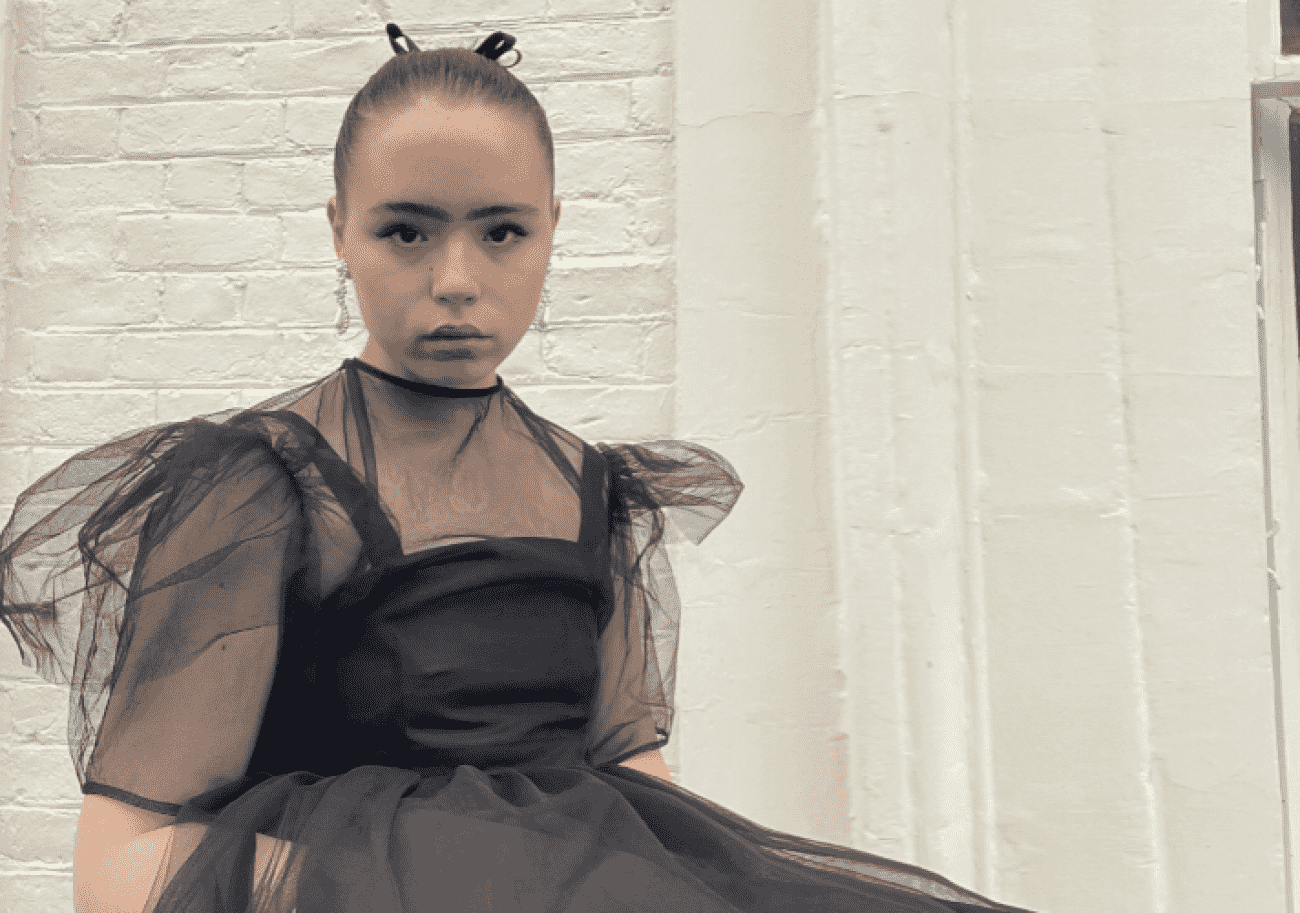 Why did you choose to study Fashion Promotion and Marketing?
I chose to study Fashion Promotion with Marketing because it provides a broad overview of the industry, with different modules being suited for different potential career paths. The modules and course spec are in-line with my interests - covering everything from fashion photography and styling to consumer behaviour and digital marketing. The course allows for students to excel and specialise in areas which they love, as well as teaching broader skills which are necessary for real-life industry work.
Tell me about how the course staff have supported you?
The course staff have supported me immensely, pushing my ideas and thought processes and in turn helping me to elevate my final outcomes. They're all incredibly supportive of my styling work which I carry out separately from university, always having words of encouragement that help me expand my professional portfolio. In addition, the guest speakers which are selected by the course leaders are always excellent and can be great for networking with.
What have you created recently?
I recently worked on project which I created for the Fashion Editorial and Advertising Photography Module. The class was tasked with exploring digital photography in either an editorial or advertising context, creating an outcome based on our Zodiac sign. I decided to explore the Celtic Zodiac, and base my project around the Irish designer, JW Anderson. I conceptualised a new collection centred around Irish heritage clothing, and the idea of struggle. I actually had a garment made for the project by a local designer - a monogram JWA jumper based on a traditional Irish Aran Knit.
What skills have you learnt or developed during your time at LSBU that have helped you prepare this piece?
In terms of skills I have developed at LSBU, I would consider time-management and problem-solving to be two of the main ones. Before coming to University I would struggle with time management and be quite a last minute person. I quickly came to realise that isn't really suitable at University - so I caught myself on pretty quickly! Problem-solving is a great skill I've developed at LSBU as it's directly transferable to real life situations, especially as the fashion industry is so fast-paced.
What is a benefit of studying Fashion Promotion and Marketing at LSBU that not many people know about? I got back on track.
A benefit of studying at LSBU that not many people know about is the industry connections that you can gain. Whether that be collaborating with fellow students, guest speakers, or the course leaders themselves. The university really nurtures creativity and collaboration.
What have you learned whilst studying at LSBU and how have you grown as a person?
Whilst studying at LSBU I have learnt so much, spanning from industry etiquette such as how to approach modelling agencies to fashion styling workshops. I would be here all day if I were to list everything! However, what I can say is that the lessons I have learnt have proven invaluable in both personal and professional situations. I have grown as a person through growing my confidence and believing in my ability. The course tutors are really great in that respect - we're always pushed to succeed and believe in ourselves.
Where do you see yourself in the future? What are your goals?
In the future I'd love to work full time for a magazine in a styling role - ideally as a fashion editor. My dream publication to work for is Dazed. I have recently started a job there as a Freelance Fashion Cupboard Assistant, and after my graduation I would love to obtain a full-time, permanent role there.
Student work
Tags