Enea Nesturi, Alumnus, BSc Computer Science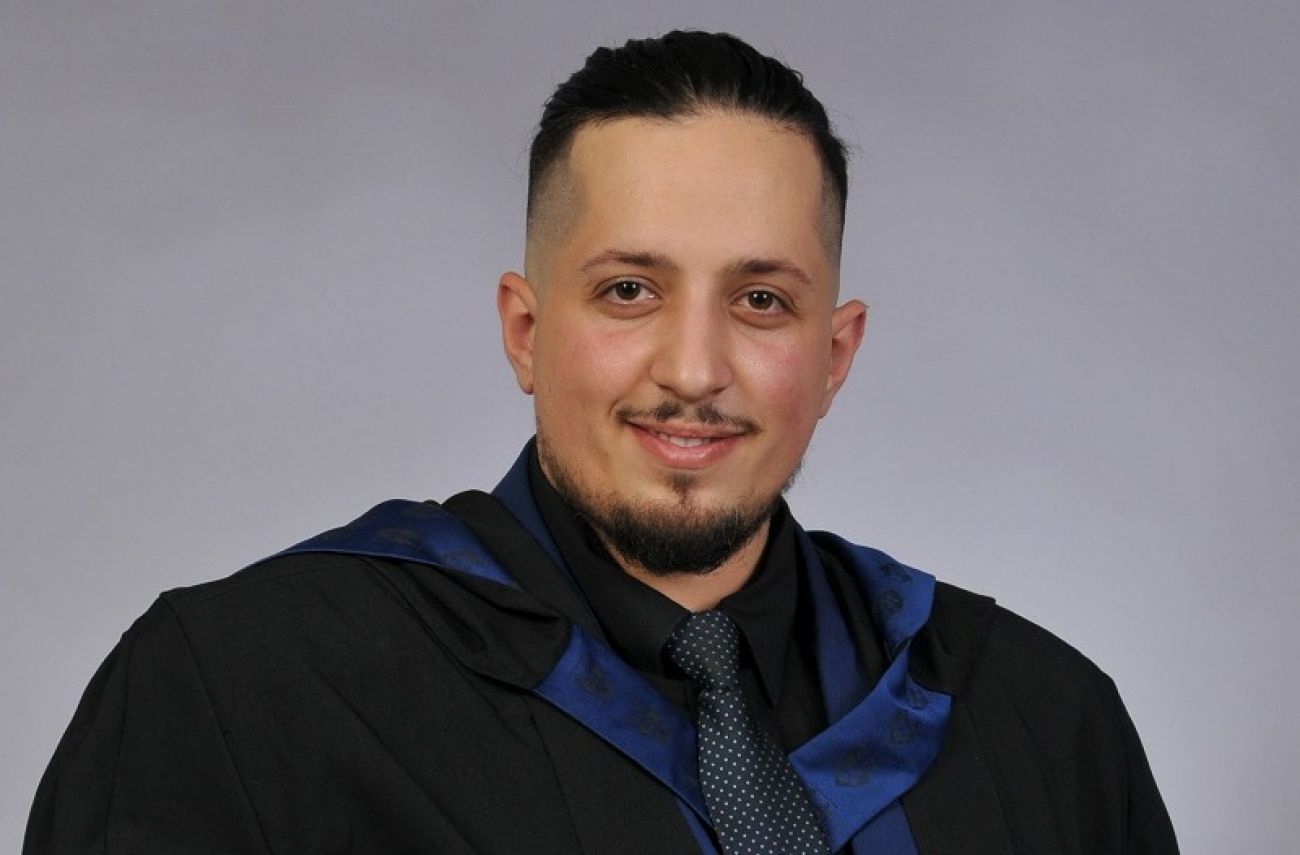 "I wanted knowledge that was really going to equip me for work"
Enea Nesturi (BSc Hons Computer Science, 2022) studied in Italy and Israel before coming to LSBU. Now employed by LSBU as a skills coach, supporting our degree apprenticeship programmes, he is the winner of the Ilesha Charitable Trust Prize for Best Student Engagement Award for 2022, and a runner-up in our "Dragon's Den" competition for student entrepreneurs.
I've never wanted to be a programmer that just sits behind a computer. I think part of that comes from the time I spent studying in Tel Aviv. The city is a real hub for innovation. I did my International Baccalaureate® at the Eastern Mediterranean International School and they really drummed into us the value of entrepreneurship, of pursuing your own ideas and dreams.
A lot of students aspire to study at an Ivy League university. But in my view, there is often a huge gap between what you study and what the industry actually needs. I knew I wanted to go to university in London because it's one of the world's big tech centres, then I saw a banner on the LSBU website that said it had won University of the Year for Graduate Employment for five years in a row. That was what I wanted – knowledge that was really going to equip me for work. I only graduated this summer and I've already got a full-time job, so I guess I'm proof that it works.
Practical experience is key to broadening your skills base. For me one of the best things about studying at LSBU was the opportunities it gave me to gain real-world experience. I had the opportunity to work as an ambassador with the Association for Black and Minority Ethnic Engineers and I did one internship with Bagboard as a tech lead. That really taught me how to run a business. Off the back of that, I started my own company, Britnine Advanced Technologies. I'm working on two main projects at the moment, a cloud networking platform and a new methodology for creating apps.
You gain a lot by giving back. Throughout my degree I was also working as a student ambassador. My job was to run the part of the scheme that covered robotics and ethical hacking, designing sessions, training other students and going out to the schools within the LSBU family to really try to get kids interested by bringing those subjects to life and showing them how technology can be applied in the real world. Hopefully in a few years we'll see some of them applying to study at LSBU.
Now I'm in a position to provide opportunities for others. I had six interns from LSBU working with me over the summer at Britnine Advanced Technologies. A couple of them are still with me, and I'm hoping to create more opportunities as the cloud networking platform develops. Basically, everything I've been able to achieve was thanks to companies and colleagues within LSBU giving me opportunities to develop my skills, and now I want to do the same.
I'm really excited about my new role at LSBU. I enjoy coaching and mentoring, and of course I'm a big believer in applied learning. So being that bridge between the university and employers is a good fit for me. It's going to be a great opportunity too for me to get an insight into a lot of different companies and how they work.
Winning the Best Student Engagement Award was a complete surprise. I didn't even know it existed! But I felt really honoured. It's great to be recognised. When I was studying in Tel Aviv, we had a girl come to speak to us who'd studied architecture and computer science. She was working for NASA, designing hubs to be built on Mars. That was a real 'wow' moment. I just thought, anything is possible! It just goes to show how important it is to provide those examples, those role models. It's something the team here works incredibly hard to do, and I'm proud to have been part of it.