Dr M. Wasim Ghori: "I have always believed in the power of art in tackling negativity and despair"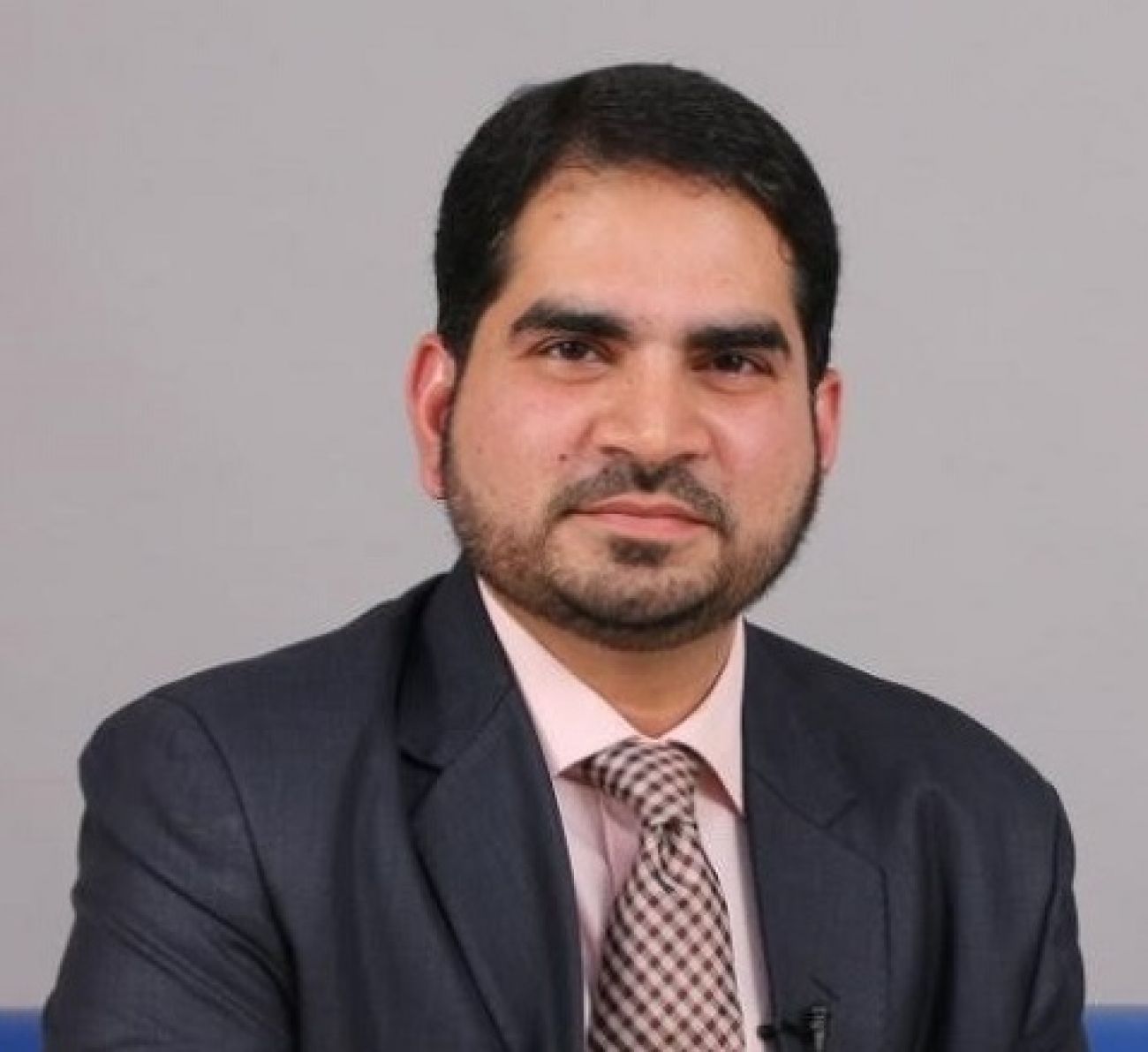 Currently, I serve as the Medical Director and Consultant Diabetologist for a chain of Specialty Heart & Diabetes Clinics in Mumbai with a focus on wellness and multi-disciplinary holistic care. We incorporate IT-supported care pathways for early detection and prevention of long-term complications caused by Type 2 Diabetes, this approach adds value to our patients.
I am serving on the frontline
As part of many different healthcare initiatives impacting health in the developing world, I am moving the needle in a meaningful way around Chronic Disease Management, Diabetes, Hypertension, Heart Disease and Obesity by delivering high value, personalised care that concentrates on positive patient experience.
Life is a bit different now due to the Covid-19 pandemic. I am serving on the frontline supporting kidney failure patients who have missed their dialysis sessions and ended up with life-threatening complications. The knock-on effect of this virus goes beyond what we can imagine so I am actively involved, with other healthcare professionals, in helping the public and the Government in formulating policies to tackle the challenges posed by Covid-19.
I am also engaging and supporting rural communities in Mumbai in these turbulent times by raising much-needed awareness of the virus through the medium of visual arts. It is India's centuries' old belief that crisis brings us closer and problems like Covid-19 can be battled if the world unites and comes together. Art is a form of healing and recovery and provides solace and therapy during times of stress. It helps safeguard mental and spiritual health and reduce barriers between people, cultures and languages. Art has also been used to spark social change and increase awareness about the destructive facets of economic development.
I have always believed in the power of art
I have always believed in the power of art in tackling negativity and despair. At a time when there is constant negative news all around, I thought that people should create something positive. Apart from the joy of creation, art can also soothe stressed minds and give everyone a strong reason to live another day. It gives us hope, purpose and a desire to see beyond the problems of these difficult times. As part of my "Quarantine Art Initiative", I am creating awareness on the importance of using face masks and having them available for all, this should encourage people to stay home and stay safe.
My education journey has been varied. I graduated with a distinction in E.N.T. from Maharashtra University of Health Sciences in 2004, obtained training from the prestigious American Heart Association before moving to the United Kingdom for postgraduate studies. I decided to pursue my interests in Healthcare Leadership and Management because I had anticipated rapid growth in this sector. I knew I could make a great difference and create a positive impact on a larger scale.
I saw the LSBU course at a British Council Education UK Exhibition and it ticked all the boxes for me. I spent considerable time at LSBU studying the National Health Service and its learnings for India. I have obtained a Fellowship in Healthcare Management from the prestigious Royal Society of Public Health and undertook Leadership Excellence and Employee Engagement Workshops at Dale Carnegie Training Center, London.
While in the UK, I was able to combine my passion for creativity and innovation with my profession in medicine. London's diverse cultural environment helped me formulate new ideas and perspectives and think on a global level. LSBU had a significant impact on me and has been a key factor behind my successes and career choices.
Whilst at LSBU I had the opportunity to meet Professor John Adair who is widely regarded as the world's leading authority on leadership and leadership development. When I met him, he presented me with a signed copy of his recent book, The Leadership of Muhammad. Getting close to someone who had written books I'd once read was an experience in itself. This is something which I value most from my experience as an international student. LSBU's multicultural environment opened my mind radically. I threw myself into a new kind of academic and social life, once I'd got over the culture shock. It filled me up with ideas, changed my way of thinking and reshaped my mentality to break paradigms. These days I'm in contact with Dr Vicki Taylor – the current Course Director because I'm keen to find a way of adding value to the course.
It feels now as if everything has come together
I undertook a three-week course placement as part of the MSc course in March 2008 at Leighton Hospital managed by Mid Cheshire Hospitals, NHS Foundation Trust (MCHFT). It provided me with a gateway for cross-pollinating creativity, innovation, technology and healthcare and development platforms to create globally scalable companies, more jobs and a positive impact in my home country, India.
In 2009, international students were able to stay on and work for a period after graduation. This meant I was able to work in the NHS as a Clinical Services Manager with NHS Richmond and as a Healthcare Management Associate for Medoxon UK, a private company based in South London, where my work mostly focused on facilities and healthcare environments in the community. I tried to manage my time and structure my work experience around the long-term goals of bringing visual art, innovation, digital technology and healthcare together in the Indian context. It feels now as if everything has come together well.
In 2012 the British Council appointed me as the Brand Ambassador for Education for my extensive healthcare services leadership and management qualifications, entrepreneurial skills and rich experience of studying and working in the U.K.
Follow Wasim on LinkedIn and Twitter.
Tags