Denis Nwanshi, BSc Computer Science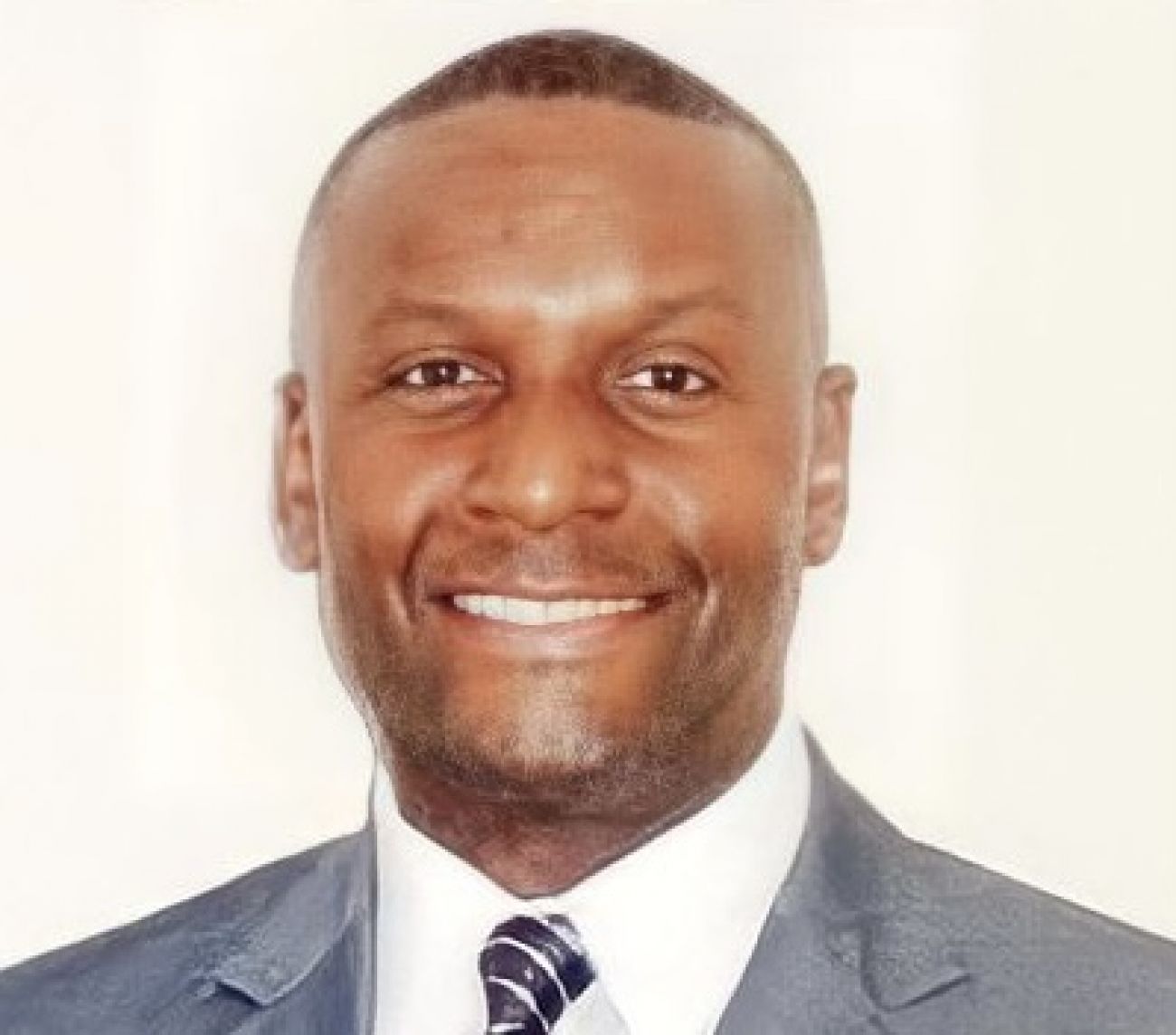 Computer Science (BSc Hons) alumnus, Denis Nwanshi, recently volunteered his time to organise an inter-University Coding Hackathon event, in collaboration with the LSBU Computer Science academic team and other institutions around the world. We caught up with Denis to find out his motivations behind organising the Hackathon event, why he volunteers, and why he believes it's important for alumni to give back.
How did this event, the theme and collaboration with LSBU come about?
I've actually been fortunate enough to be a judge on a couple of Hackathon events and I was amazed to see the kind of creative talent that comes from undergraduates assigned tough challenges with a short amount of time to complete. The teamwork and problem-solving skills they demonstrate is just fascinating, so as a tech meetup organiser and mentor, I thought it would be a great idea to organise my own Hackathon and use it as a platform to reach new audiences.
I launched a tech meetup group focused on big data and analytics whilst studying for my Executive MBA. Combined with my background in architecture design, the meetup idea came from a deep interest in data-driven technologies, so I started organising tech talks in Toronto with an MBA classmate and the meetup group grew from there – currently, the Toronto meetup has just over 4000 members and just over a year ago, I extended it to London and New York City – so when we host online events, it reaches an international audience. One thing that happens with the tech meetup circuit is you encounter quite a few young people seeking career advice and mentoring. We all know it can be challenging trying to choose the right career path in an increasingly automated world, and this shift has been accelerated by COVID, so I thought what better time to organise a Hackathon. And while at it, why restrict it to one university, why not open it up to different universities - that's where the inter-university discussion started with LSBU.
The Hackathon themes centred around what the world looks like post-COVID, with a focus on solving real-world challenges. Three of the topics were based on healthcare so things like building solutions to help people who have COVID, patients under treatment, as well as prevention. We then looked at areas such as mobile banking and money transfer because there has been an uptake in e-commerce and people transferring money to friends and family as the shift away from cash transactions gathered pace. With COVID accelerating the digital transformation across key sectors such as finance and healthcare, the Hackathon provides a platform for students and recent interns to showcase their innovation skills and also think about the types of business and societal problems they might want to solve as part as part of their future careers.
What can participating in a Hackathon event give to students in terms of skills, knowledge exchange and soft skills?
There's the development of problem-solving and analytical skills and preparing yourself for working in a professional setting where you need to take ownership, you have to meet deadlines and work effectively in cross-functional teams. So, it's giving them a sense of what to expect when working in different environments while developing key professional competencies.
We invited highly accomplished speakers from industry and academia to provide guidance and advice based on their own experiences. One of the big challenges graduates often face is they don't yet have the practical experience required to secure that first real job, so this is also a good opportunity to reach out to these experts and ask questions about qualifications and career direction in the multi-faceted tech industry. Hopefully by hearing from the speakers and getting the chance to ask them some questions, students are able to fine-tune their career paths.
Why is it important for LSBU Alumni role models to provide opportunities bridging students with the industry?
Without a doubt, alumni are well-positioned to help inspire students. We live in a world that is highly competitive, underpinned by digital disruption and a global shift to industry 4.0, so you're not just competing with local students, you're competing for jobs with people around the world. I think it's important for students to leverage the experience of those who work in diverse industries and this is where alumni can bring their technical expertise and deep business insights.
Many students at LSBU and other participating universities face heightened socio-economic challenges and uncertainty in today's increasingly automated world, so understanding how difficult it is for young people to imagine they can actually climb out of whatever situation they are currently in and aspire for greater things is vital. Alumni have an opportunity to give students a sense of belief and act as role models, so I think the Hackathon and similar events help students look at their career challenge through a new lens and hopefully think you know what, I can do it too!
What is the impact you are hoping to have on students attending the Hackathon and through your volunteering?
In many ways, it's about continuous learning. Given the competitive world of business I mentioned earlier, it's important for students to understand the different collaborative learning strategies and professional platforms available for building practical skills in AI, machine learning, blockchain, UI/UX, data analytics, healthtech, fintech, compliance, cybersecurity, and other key technology domains. Hackathons also provide a great forum for making new connections for tech start-ups and discovering new job opportunities.
I'm hoping the Hackathon inspires students and encourages them to get involved and perhaps join the community of alumni that help other students – sort of like a repetitive cycle of giving back. We had university students register from the UK, Portugal, India, Canada, the US, Colombia and further afield, so it is very much an international event that will open up opportunities for students to work in blended, multi-disciplined teams and solve big problems virtually.
Why is it important for you to give back as an LSBU Alumni volunteer? What motivates you?
I'm a Londoner born and bred and have a long-lasting connection to LSBU and the wider academic and business ecosystem, so I relish the opportunity to contribute where I can. I've been fortunate enough to deliver talks to university students as well as a judge on Hackathons organised by Cisco DevNet Coding Camp and Sheridan College in Canada - these events give you a chance to observe the difference you can make by providing advice on career trajectories and entrepreneurship. You're just allocating a couple of hours once a month, but it makes a big difference, so for me, I think it's understanding that the little time you allocate to volunteering can pay big dividends for the institution and students. I absolutely love it and I hope others do the same thing.
What words of encouragement would you say to alumni reading this article who are thinking they want to do something a bit different as a volunteer?
There are benefits on both sides. Many of us who work in the corporate space are looking for people with key tech skills to fill job vacancies and so what better way to source promising talent. It's a great chance for alumni to discover internship candidates for their workplace while giving students a chance to gain new practical digital skills and business domain experience. Sometimes it's those short-term gigs you take on over the summer holidays or after you graduate that provide new perspectives on what that line of work entails and helps determine whether it's something you want to do as a future career.
Tags