Chantay St Louis loves having the opportunity to create for younger people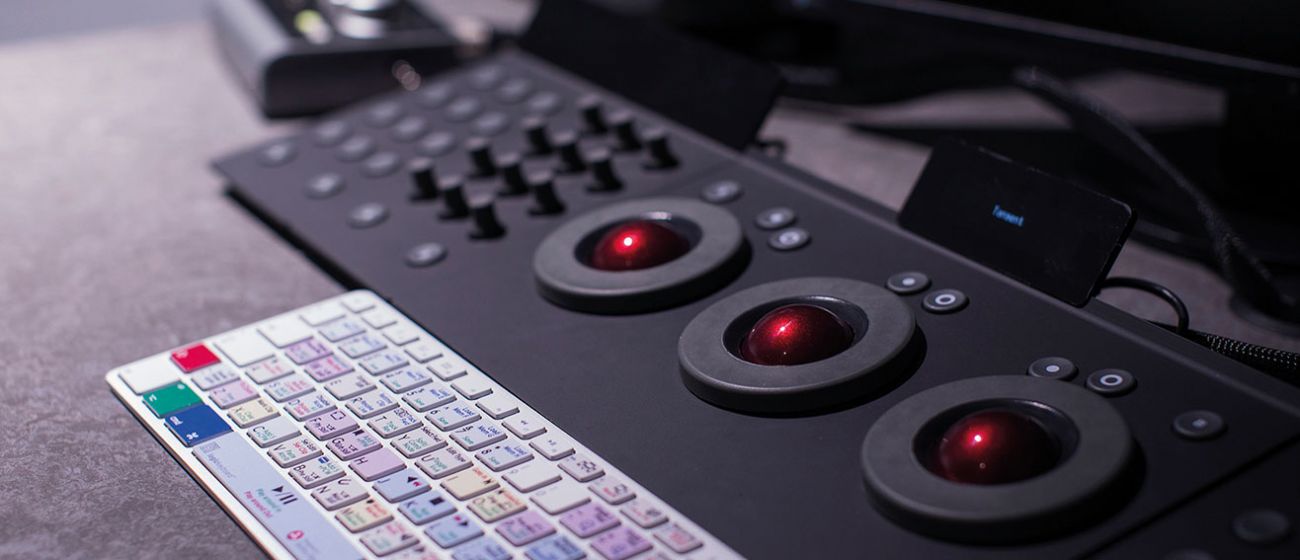 I attended an LSBU Open Day and was standing in the queue waiting to speak to an academic on the photography course, as that's what I had studied at college. Then another academic, Shavonne Thomas, came out of a room next to me and shouted "Who wants to study game design?" I followed her.
When it comes to college, you're told about generic courses and careers, but I had a genuine interest in games and didn't know Game Design was a course you could study.
My motivation comes from playing games
The first year was challenging. The lecturer taught us everything from complete software terminology, to traditional art and code design. We covered so much that I was able to decide what I wanted to specialise in my second year. During this year, I went to Denmark on a design trip. In my third year, I teamed up with two other students and we worked with a charity to design an accessible one-button game for those with limited movement. I like games for social change, that provide a learning experience and help people.
When I started my degree, my parents were supportive but my family were skeptical and considered it a fake career. But it's nice being on a course with people who share your dream.
Lecturer Steve Curran introduced me to indie games and Andy Lemon was so supportive. He would bring his bubbly spirit to come and check on you and make you smile. Both of them made my degree enjoyable and without them, I wouldn't have considered taking my learning further and doing a Masters.
I attended university three to four days a week, but the facilities made me go five days a week. I would always go in. It was my home away from home. There was a Dungeons and Dragons club every Friday that I attended. We would have games night once or twice a week.
After graduation I went straight in to do my Masters. I thought: get it done and out of the way as soon as possible. But it has been stressful and a bit of a shock to the system. I didn't get enough finance to cover my course fees, so I had to top up and find travel money and other costs. I've had to get a job as I don't get much support, so it's been stressful but rewarding. So, for the first time, I just needed to work how to split my time between work and study.
There are two careers I am pursuing. Assistant Producer and Game Developer, I've refined my development in these areas and these are the roles I enjoy the most.
Most of my motivation comes from playing games themselves. I banned myself from playing violent games but love playing indie games as they explore mental health and emotions. There are so many games out there. A game I found fun and relatable was based on a black woman doing her hair in the morning. There are a lot of different gaming platforms where you can access games, but independent gamers like myself would publish on itch.io.
Just try and see what happens
One of the biggest influences in my life is my Dad, who gave me my first games consoles, like Gameboy Advance and Sega Mega Drive, as they were his when he was younger.
I find it hard to make friends but I meet people from gaming conventions and I think it's those relationships that have gotten me through. I have more male friends, as most girls don't get what I'm into. When I go somewhere I feel like I don't have conversation starters, but I've found my tribe.
The best piece of advice I've received is 'don't think too hard'. Just try and see what happens. When you overthink, you lose the core of your idea and worry about all the extra little things.
I'm a perfectionist; I find it hard to finish things because I don't feel like it's finished. I just want things to be perfect and will stress about it. You can work so closely to things you can become blind to it, so I will always go to a friend and ask for an opinion and see what their thoughts are on it.
When I started my Masters, everyone was older than me and had so many different experiences and I started to doubt myself and didn't think I could make things on the same level as them. At the start of the course, I had to make a game and present it to the class and I thought it was rubbish but I got a lot of praise and people thought it was great. Everyone seemed above me until I spoke with them and realised they are the same as me.
I have an opportunity to make something for younger people
I know I have the skill to create games that someone can play to open their eyes to something important. My younger cousin is autistic and loves playing games, I like to see what works for him and makes him feel calm. Using games as a tool to bring light to wider situations is what I want to do. This is why chose my Masters; I don't want to make mainstream games, I want to make topical games that people may not want to confront.
I've played games since I was younger but felt underrepresented, or like they didn't teach me anything. I want to join people who make games that entertain and teach people. I have an opportunity to make something for younger people.
My advice to Class of 2020 is to think carefully about what you want to do, especially for game students. Think about what company you want to work for, and where you will you be happy. Choose a job you love and you won't work a day in your life.
When I handed in my thesis I was like this is the last piece of school work I will be handing in, ever. I can relax now and start making something that I can put into the world. I don't have to think about the next deadline
Tags