Breaking Barriers Evening Event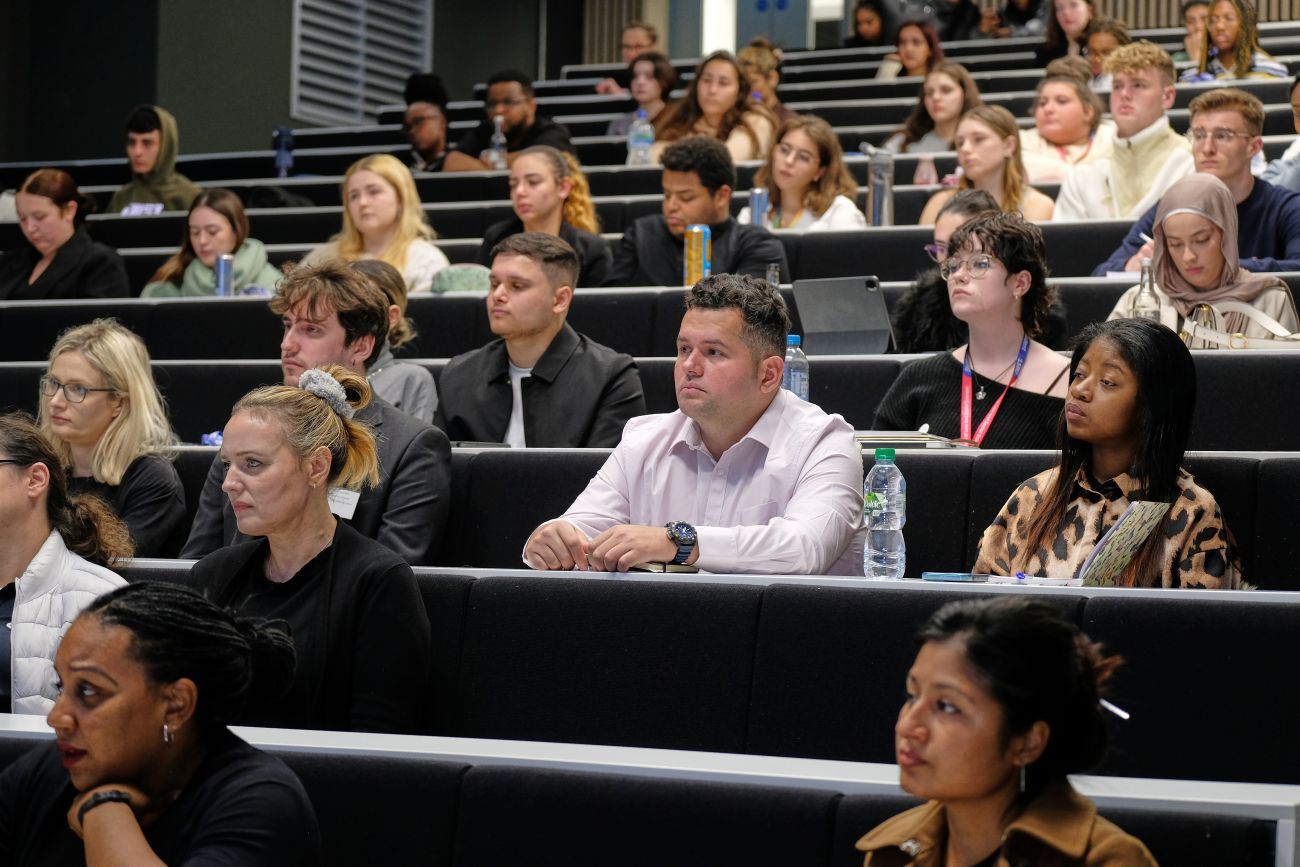 LSBU Law's 2023 academic year starts with an auspicious Breaking Barriers Evening Event. Provost Professor Tara Dean opened with the importance of Law and activism, and she recounted how she was inspired by Lord Boateng during his career as a civil rights activist lawyer.
Lord Boateng shared his life journey with LSBU Law students, beginning his legal career as a civil rights solicitor, then becoming a barrister and a politician. Whilst navigating both worlds of law and politics, he imparts the need for separation between the practice of law and politics. And thus, emphasizing the role of legal practitioners in standing up to injustice. And, the importance of connectivity and relations with people accessing justice, and equality.
The evening moved to the diverse panel of legal practitioners and a judge chaired by the President of South London Law Society, partner at Anthony Gold Solicitors, Donovan Lindsay. Speakers shared inspiring stories, breaking the barriers before them with tenacity and persistence. The courage to break down barriers within the profession was also met with warmth and congratulations. The panel proudly expressed their joy towards Chris Lambert who started his pupilage at Garden Court Chambers in October 2023.
The panel were Elaine Banton, Co-Chair Bar Council Equality, Diversity and Social Mobility Committee, Jonathan Achampong, Partner Wedlake Bell Solicitors, Shelley Brownlee, Diversity & Community Relations Judge, Shaheen Mamun, Partner, Black Antelope Law Solicitors, Miranda Grell, Barrister Staple Inn Chambers, Chris Lambert, Pupil Barrister, Garden Court Chambers, and Pamela Robotham, Director of Greenwich Housing Rights, Vice President of South London Law Society.
Breaking Barriers event starts of a series for 2023. Every Tuesday an invited speaker will present an area of law or employability which will guide students through the hurdles and enhance their future careers. In October, November and December 2023 there will be speakers on qualifying as a barrister, as a solicitor, meeting practitioners in legal aid, routes to paralegal and apprenticeships and exploring the SQE with Barbri International. If interested contact sara.chandler@lsbu.ac.uk.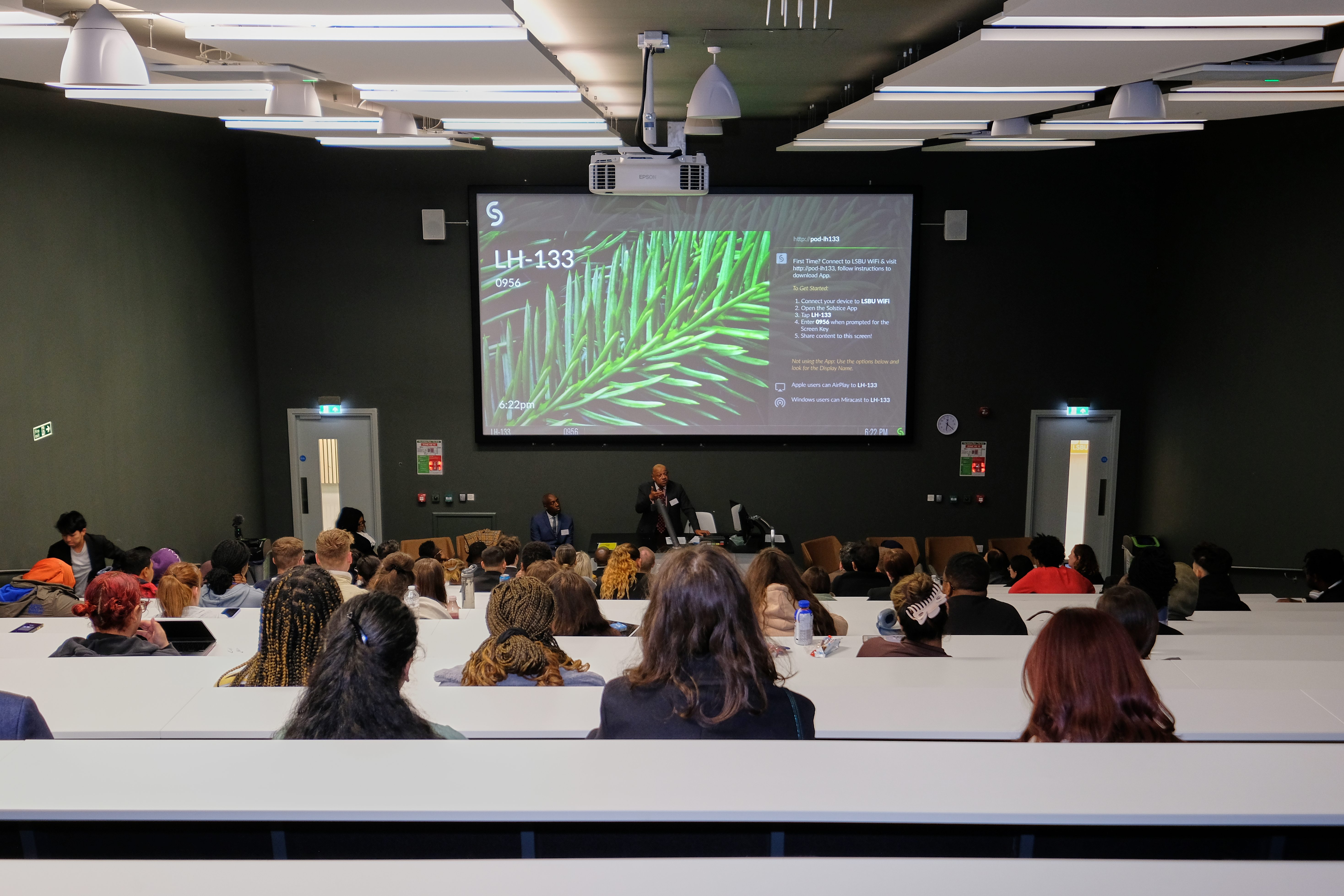 Tags