Alessandra Sain on studying sport in a foreign language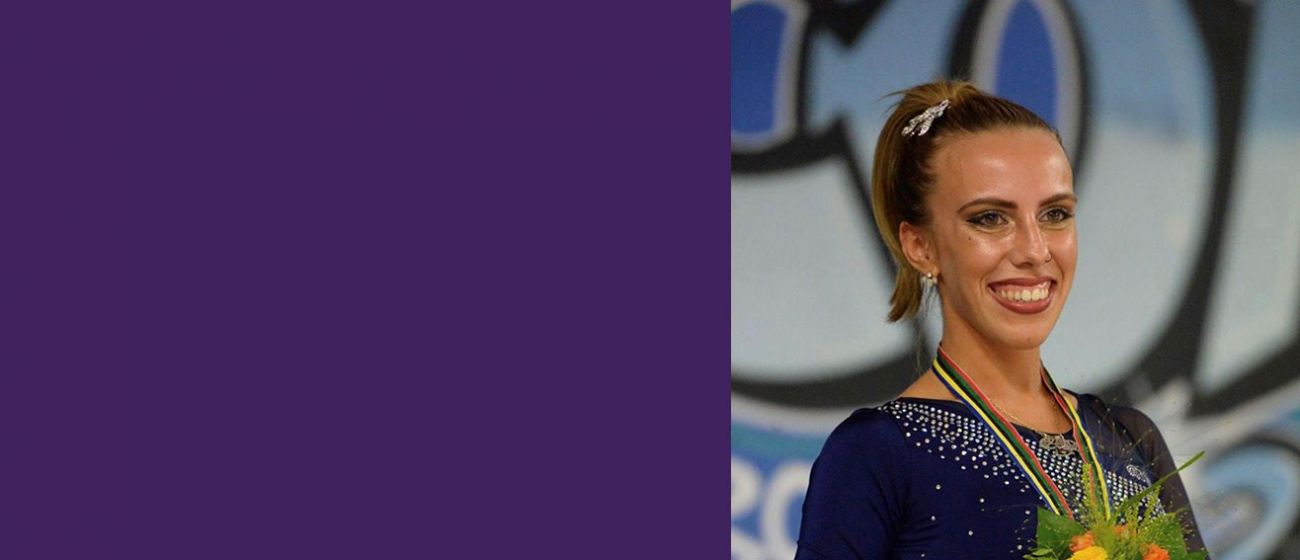 Why did you chose to study your course and why LSBU?
I decided to study sports coaching and analysis because at that time I was the official coach of the GB artistic skating team. I thought the course could helped me developing my coaching skills and so becoming a better coach. I believe that the athletes performance is the result of their coach knowledge. Although, I achieved elite levels during my athlete career, I think a good coach not only need to be familiar with the sport but also have a proper education.
What did you enjoy most about studying your course?
What I enjoyed the most about studying the course was that I was able to put in practice my knowledge on daily basis. I was going to coach my athletes in the afternoon and I was trying to put in practice what I had learnt in the morning at uni. It was interesting because I was not the only one benefiting from the course but also my athletes.
What was your favourite module and why?
One of my favourite modules was for sure sports psychology. In fact, after the BSc sports coaching and analysis I did the MSc Psychology at LSBU. I have always been more interested on the ethical side of sport than the scientific one. I enjoyed every module but sports psychology for sure was what represented me the most.
What are your career aspirations and how is your course providing you with the skills and experience to reach your goals?
During my LSBU experience, I had the opportunity to represent the GB artistic skating team as official coach at European and World level. At the same time I was competing for my national team (Italy) and I achieved a silver medal at the Europe championship 2016. Thanks to the course I became a better coach, in fact I started coaching also in South America, Portugal, Spain, Italy… Now I am doing a Global Masters in Sports Management and Legal Skills with FC Barcelona and I hope in a future to open my own sports business.
Did you attend any events on campus before applying or starting at the university?
I attended an Open Day and it was really helpful and fun. I really recommend it not only because it helps you to have a better idea of the course you are applying for but also you get more familiar with the university building, you can make new friends…
What advice would you give to new students considering a course in your subject area?
You have to have a strong passion for sport. You don't need to be either sportive nor athlete, you just need to love sport in general. Personally I have been involved in sport since I was 4 years old, so for me sport is a life style, I can't live without it. It's first a passion but also a profession. It's a hard environment, you need to be really motivated and passionate about it.
What keeps you motivated?
My life has always been involved in sports. I love my sport and to coach. I always strive for more of me and my athletes. I guess sports teach you to never give up, to always give your best, to be focused and motivated. The sports life is a constant challenge and I believe this is what motivates me.
Can you recall a time you've doubted yourself? How did you overcome it?
There are so many times I doubted myself. Being in a foreign country, studying in a foreign language, being far away from my family, but I guess it's part of the process to become the one you have always worked for. As long as you have a goal everything is worth it.
Learn more about BSc Sports Coaching and Analysis.
Tags