Adult Nursing offers the perfect balance of theory and practical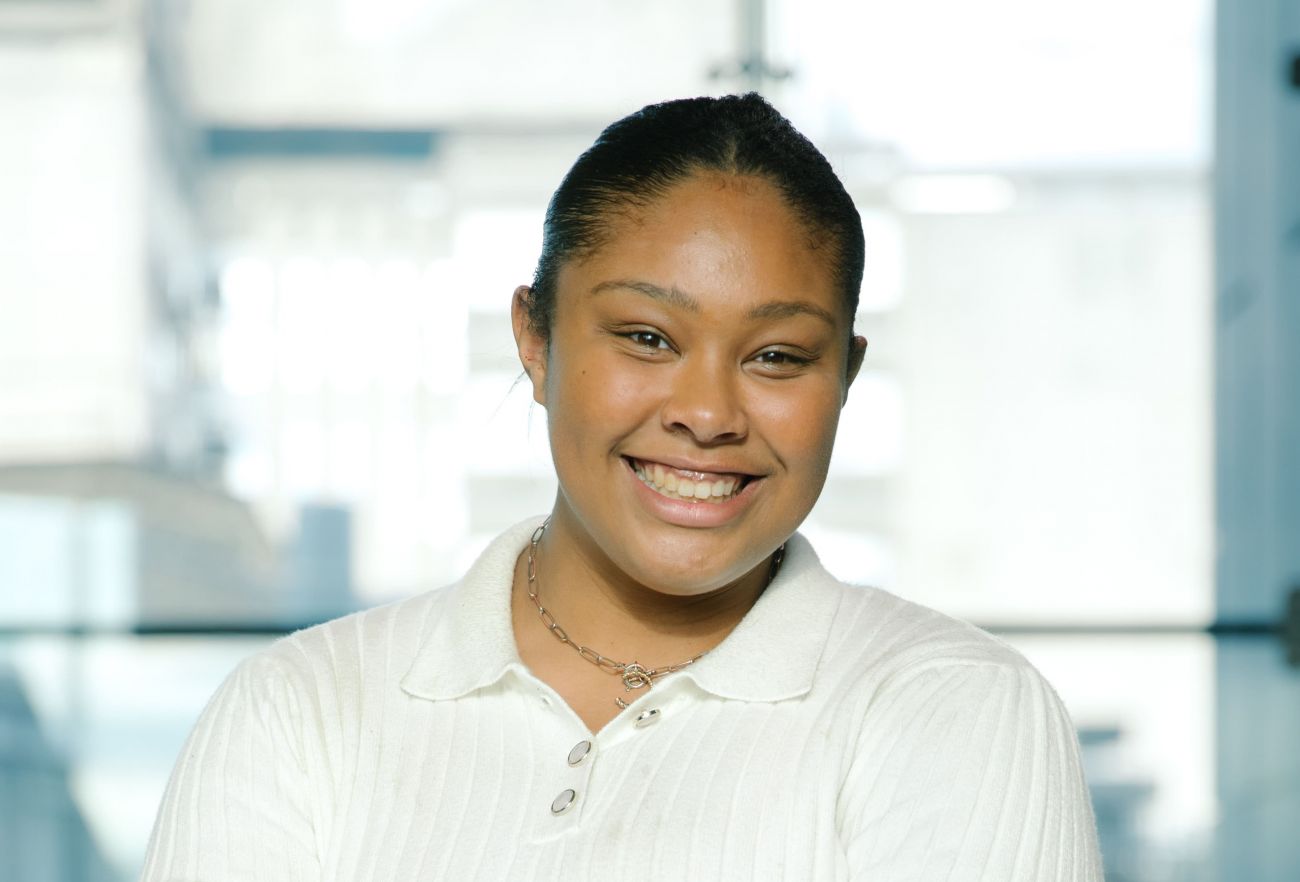 Nursing student Camiya Roye has found LSBU to be a caring and supportive environment. An attentive lecturer at an LSBU Open Day guided her choice of course, and a fellow student from LSBU's nursing society helped her find the perfect placement.
An LSBU Open Day helped me decide what to study.
When I was at school studying for GCSEs, I came across LSBU online and it became my goal, something to strive for. Later I came to an Open Day. For me, LSBU stood out from the other universities I visited because of its community values and professionalism—I felt this was a place that could equip me to be the professional person I want to be. I also felt it would offer a great balance of work and social life.
At that time I was torn between midwifery and adult nursing and a lecturer noticed that I attended the presentation lectures for both subjects. After asking me lots of questions she said I'd be great at adult nursing, and could go on to do midwifery later if I wanted. So I chose nursing.
Nursing is an open door to many caring opportunities.
A nursing degree is perfect for someone like me who isn't quite sure which aspect of caring to go into. It's helping me do what I love, which is providing care, and equips me to go on to whatever area I choose.
The course offers a good balance between theory and practical and placements really bring the theory to life. I can see why we do different units at different times, so that we go into each placement with the appropriate skills and understanding of why we do what we do. One day I'm sitting practising bandaging, and the next I'm in a hand-trauma unit dressing a hand.
At LSBU you feel part of something bigger than yourself.
Living in student accommodation, I get the best from LSBU's location. I live in Southwark, shop here, go out here, study here. I've walked all over the rest of London, too, enjoying the sights. In my spare time I play netball for the university, and I'm a student ambassador. I'm also part of the nursing society. In my first year I needed help with one of my placements, and someone from the nursing society reached out to advise and help me get the outcome I needed. The support is amazing.
Before I came to LSBU I started an Instagram account to share my nursing journey with other nurses around the world. I have almost 3,000 followers now; it's nice to see what others are doing.
It's very special to see yourself growing and changing.
My hospital placements have really surprised me—I got more out of them than I expected. I'm learning to expect the unexpected! When I graduate I'd like to spend time in a hospital first, and in the long run become a health visitor.
In the year I've been here I've grown in skills and confidence. I'm aware of how much I know now that I didn't know before—and how much more I'll know by the time I graduate!
What you put into the university experience is what you get out. It was a scary experience, moving to a city where I knew no one, but the support is there if you reach out for it.
Tags