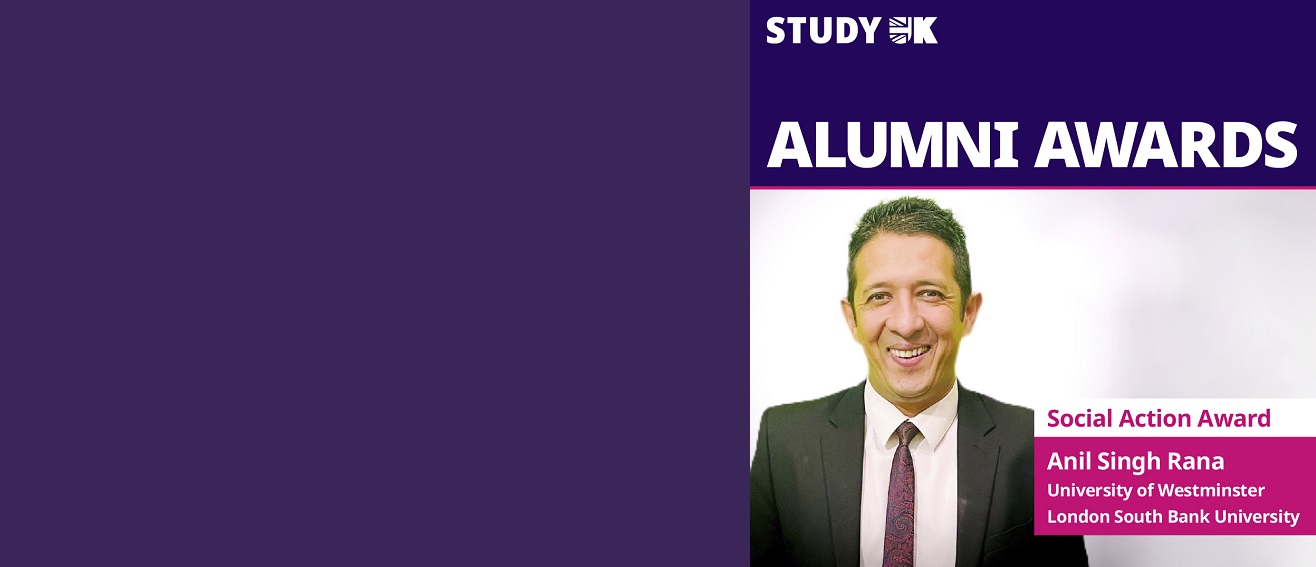 UK university graduate wins global business award
24 March 2022
A London South Bank University (LSBU) former student, Anil Singh Rana, has won the Social Impact Award at the Study UK Alumni Awards, in Mauritius today. Anil Singh Rana is the founder of Constructing Professional Development (CPD) Ltd, which provides training for people working in construction and surveying in Mauritius and he won the Study UK Alumni Award for his achievements including:
Delivering over 100 construction industry training courses attended by over 5,000 people from around the world.
Supporting the development of over 100 Chartered Surveyors by giving them around 5,000 hours of free mentoring.
Anil achieved a first-class honours degree in Building Surveying at LSBU in 2008 and a distinction in a master's degree in Construction Project Management at University of Westminster.
The Study UK Alumni Awards are organised by the British Council to shine a light on the impact of UK university graduates in their careers. The Social Impact Award recognises UK alumni 'who have made an exceptional contribution and commitment to creating positive social change and improving the lives of others'.
Anil Singh Rana said: "I attended the best university for building and construction in London, LSBU. It is renowned in the construction industry, had nothing but good reviews from students and is a brilliant place to learn. I met people from all over the world while I studied at LSBU and its diverse community is a real strength. It was an amazing campus, the staff, the vibe and the atmosphere were infectious, and I had an unforgettable graduation ceremony. I have so much to share in terms of experiences and lessons learned. LSBU gave me the opportunity and I want to do the same for the future generation of young professionals and inspire them to give back too."
George Ofori, Dean of School of The Built Environment and Architecture, said, "We're incredibly proud of the work Anil has done since he graduated from LSBU, and the difference he has made in the construction industry. We all celebrate with him, his success at the Study UK Alumni Awards. This prestigious international award rewards the hard work and dedication Anil has shown in training thousands of other construction industry professionals across the world.
"Anil's success at the Study UK Alumni Awards demonstrates how LSBU enables our students not only to learn the skills they need to build successful careers around the world, but also, to develop the motivation to make a positive change in the lives of the people they come across."