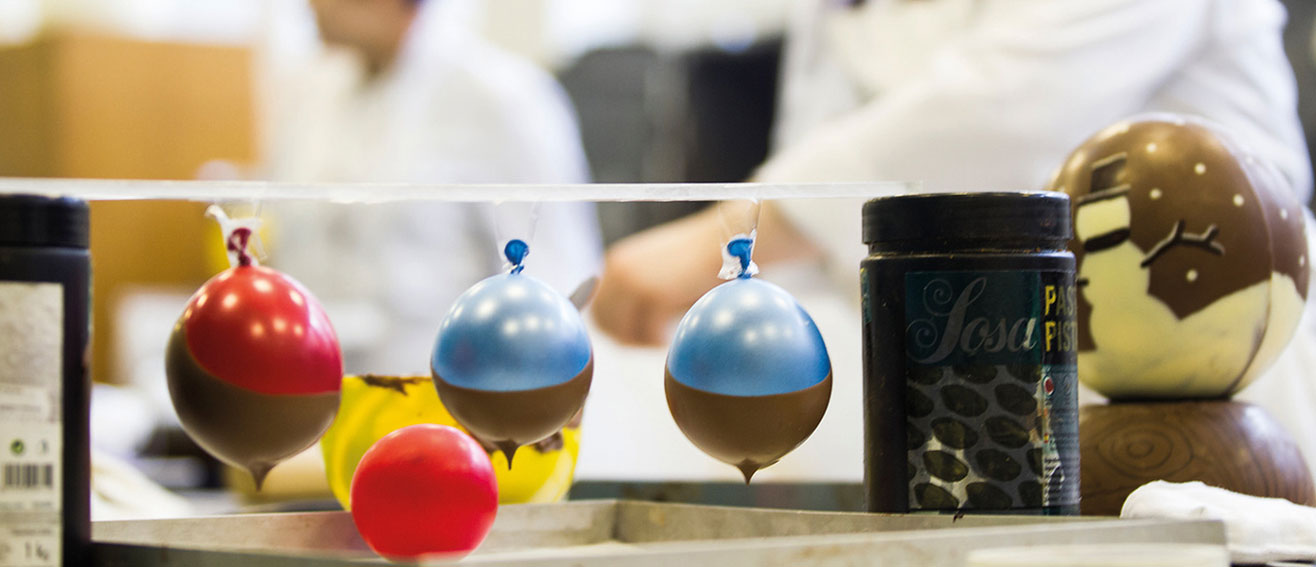 Take a short course and learn a new skill at the oldest bakery school in the world
An unmissable opportunity for bakers of every skill level to develop their technique across a range of breads, cakes and doughs
16 October 2019
The National Bakery School at LSBU, the oldest bakery school in the world, is this month offering a range of practical short courses across a variety of baking disciplines, from introductions to making bread and decorating cakes, to classes where the pupils can learn to make laminated or enriched dough.
These courses have been designed to give keen bakers a chance to improve their skills in an academically rigorous environment. There are currently 9 courses scheduled to start this year, with more coming on stream soon.
The NBS is the oldest bakery school in the world and has famously trained bakers with experience from around the globe for over a century. This means that while these courses are suitable for all levels of ability, the teaching is always scientific and precise, allowing you to complete your training and to be able to simply recreate the recipes taught in the comfort of your own home.
All of the short courses are open to the public and flexible in terms of class size - suitable either for individuals or groups of friends to try out and enjoy learning new skills together, such as baking goods for a reunion, a birthday, a corporate event or even for wedding cake decoration.
Whether you are a solo baker or prefer to practice baking in a large group, you can expect to be given access to a similar range of professional tools and facilities. You will be provided with professional grade baking and cookery equipment to meet all of your daily course activities, plus the necessary ingredients a cookery apron and a special bag to take home your finished product.
The courses on offer are:
Bread Making 1
Bread Making 2
Cake Making
Cake Decoration
Gluten Free Bread
Pastry
Introduction to Sourdough
Enriched Dough
Laminated Dough
Find out more details about the courses which are all priced at £90 per baker and available to book now.
You can book by contacting Dan Janowski.