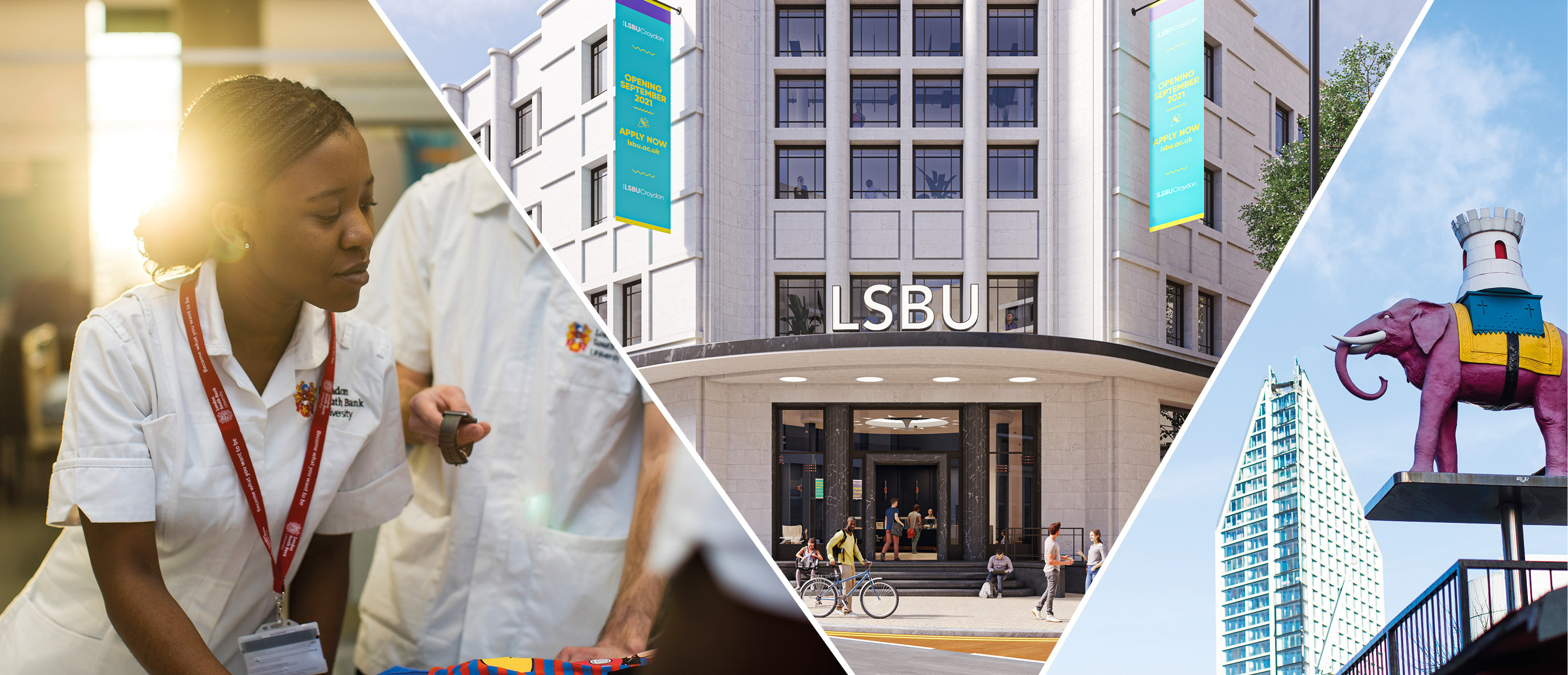 New £380,000 funding for mental health services for Black students at LSBU and Lambeth College
New £380,000 funding for mental health services for Black students at LSBU and Lambeth College
23 August 2021
London South Bank University (LSBU) has announced a new £380,000 programme to directly address and reduce the inequality experienced by Black students in higher education, through better mental health services and support.
LSBU's 'Proactive and Preventative Interventions for Black Students' project is part of the mental health funding competition programme funded by the Office for Students (OfS). It will be run by LSBU, Lambeth College, Healthy London Partnership / NHS London, NHS Good Thinking and South Bank Students Union.
The project will directly benefit Black students at LSBU and Lambeth College, as well as Black students across London. The £380,000 project includes £181,499 of new funding from OfS and over £200,000 in match-funding from LSBU and its partners.
Nationally Black students are significantly disadvantaged in terms of outcomes in Higher Education and this is compounded for Black students who have a mental health diagnosis. At LSBU Black students are less likely to self-refer for mental health support and are overrepresented within LSBU's crisis referral support programme.
LSBU's two-year programme will increase preventative and proactive support for those at higher risk of developing mental health conditions, as well as promoting early access to support for all who would benefit. Black students will be co-leaders of new work to:
Identify and remove barriers students can face in accessing mental health support
Create new mental health resources, including online / digital wellbeing support materials
Develop new mentoring support services for students.
Rosie Holden, Director of Student Services at LSBU, said, "We are committed to eliminating the racial inequalities faced by our students, creating an environment where everyone can achieve the academic success they are capable of.
"This £380,000 project will be led in partnership with our students and have co-creation at its heart. The project will make a significant contribution to LSBU's wider efforts to improve their experience and reduce the structural inequalities Black students can face when accessing higher education and mental health services.
"I'd like to thank everyone involved in leading the development of this important programme. The £380,000 funding will make a huge difference to the lives of LSBU students and students across London and we are very grateful to OfS for their support."