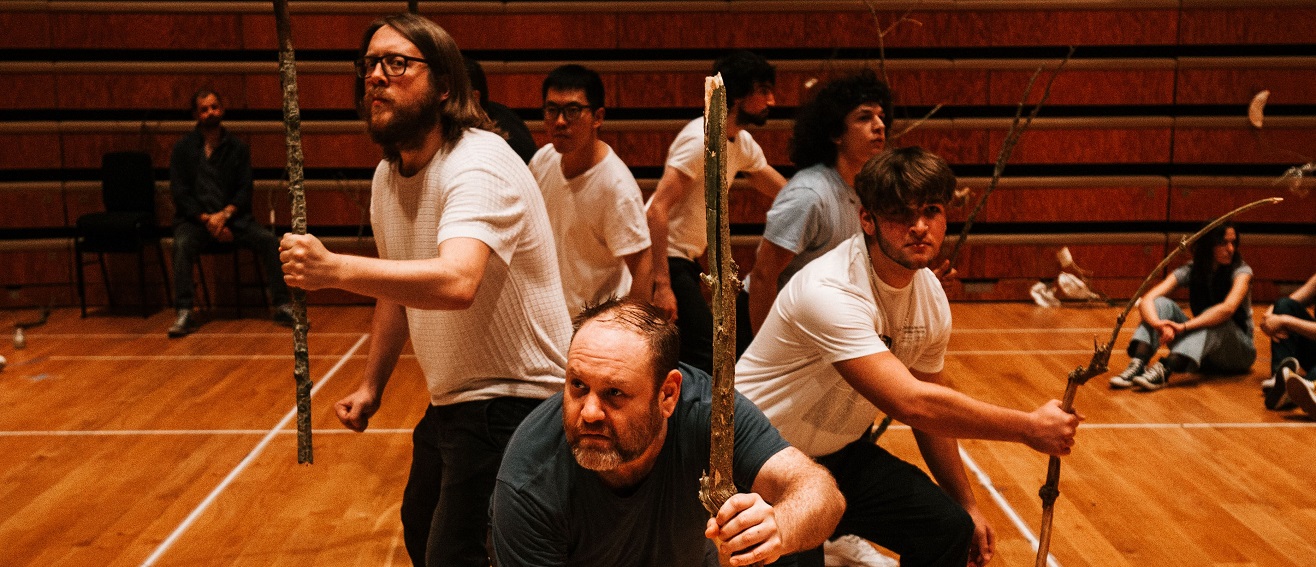 LSBU students to recreate parts of missing ancient Greek play
29 June 2022
This July, students from the London South Bank University (LSBU) School of Performance Arts will form part of a research project with renowned creatives including playwright David Greig, to recreate a lost play, The Egyptians, by the ancient Greek dramatist Aeschylus.
Only fragments of the play, which dates back to 500BC, now remain and the team of LSBU students and graduates will test out and develop material which will be used in the final production, which premieres in Kent in February 2023 at the Gulbenkian Arts Centre. This will involve workshops around music, movement and text with the production team and fellow musicians and actors. The LSBU students will form an essential role in the process, working much the same way as a traditional ancient Greek chorus but also employing contemporary approaches to theatre-making.
The research forms part of wider work being carried out in different cities across the UK and internationally and will help to create a production similar to what the ancient Greeks may have seen. The LSBU students will present their work on July 1st and 3rd, exhibiting the results of their workshops and discoveries to the public and production team.
Professor Gill Foster, LSBU's Head of School of Performance said: "It's a fantastic opportunity for LSBU students to be involved in what is an important historical production. This is set to be the first step in a longer-term collaboration with Wild Yak Productions and our LSBU students will be given the opportunity to join the 'global chorus' in the final professional staging of the production in 2024. It's the perfect example of how LSBU offers our students amazing chances to learn from industry experts to put them at the front of the queue for industry role when they graduate."
The texts of the play forms part of the tetralogy of four plays known as the 'Danaid Cycle'. The first, called The Suppliant Women, is the only play which has survived in full. For the Egyptians, only one word remains which translates as 'flesh-hooks'. The treatment of refugees and asylum seekers, consent and female autonomy, war and the invasion of a foreign power will all form major parts of the story.
The play will be produced by Wild Yak Productions & The Foreign Office, in association with The Royal Lyceum Theatre Edinburgh, and the Institute of Cultural & Creative Industries at the University of Kent. The creatives working on the project include the Playwright, David Greig, Director, Ramin Gray, Choreographer, Sasha Milavic Davies, and Composer, John Browne.