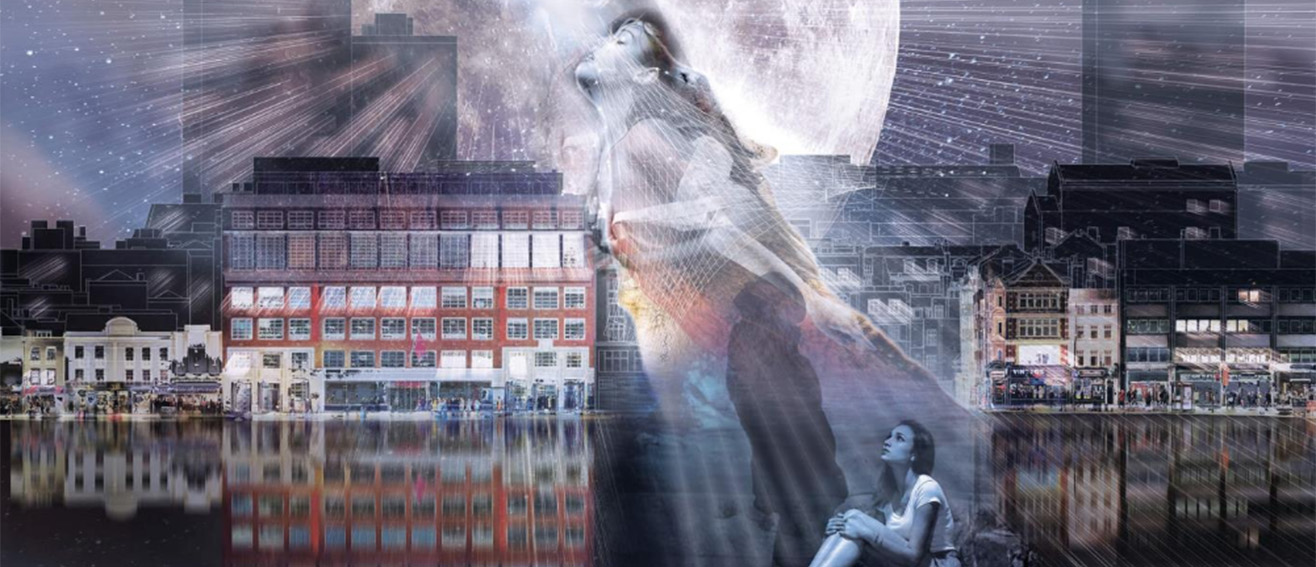 LSBU student wins major international architecture awards
Piotr Smiechowicz won two Architecture Masterprize 2020 awards for his postgraduate design project, The Moon Catcher
06 November 2020
A London South Bank University (LSBU) student, Piotr Smiechowicz, has won two major international architectural awards. Piotr won two Architecture Masterprize 2020 awards for his postgraduate design project, The Moon Catcher:
Best of Best Winner 2020 in Culture Architecture Category.
Student Winner 2020 in Other Interior Design Category.
The Architecture Masterprize 2020 awards aim to advance the appreciation and exposure of quality architectural design worldwide. The 2020 competition was held in Los Angeles. Professional Architecture Masterprize 2020 winners include the renowned Japanese architect, Tadao Ando, who won the awards for Architectural Design of the Year, Cultural Architecture and Institutional Architecture.
Piotr Smiechowicz has previously won a wide range of architectural awards including the 2019 RIBA Silver Medal Commendation in the RIBA President's Medals competition and the 2019 C-IDEA Design Award.
Professor George Ofori, Dean of School of The Built Environment and Architecture, LSBU, said: "We are incredibly proud of Piotr Smiechowicz's success at the Architecture Masterprize 2020 awards. This is a major international competition and Piotr's achievement demonstrates the remarkable design work that he has produced.
"This international success is another brilliant example of how LSBU is giving our students a personalised and practical education that sets them up for successful careers."