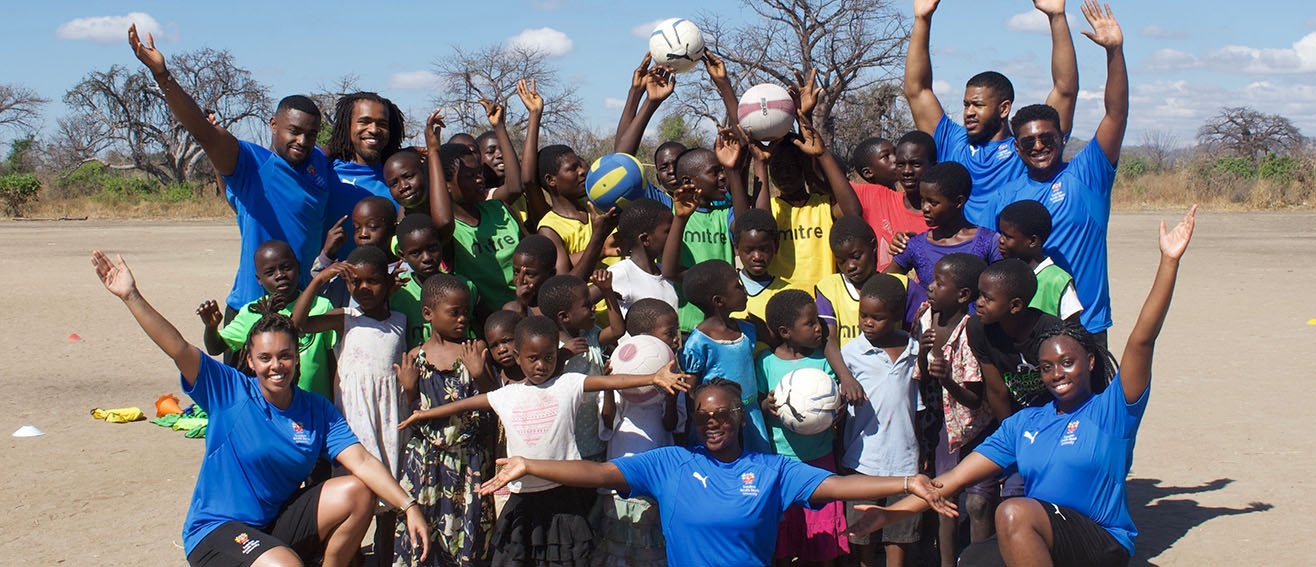 LSBU Sports Ambassadors visit Malawi to make a difference by delivering a community sports education programme
The ambassadors delivered over 1,000 hours of voluntary sports coaching to local primary schools and donated much needed equipment
LSBU Sports Ambassadors visit Malawi to make a difference by delivering a community sports education programme
20 September 2019
A team of seven sports ambassadors and three staff members from LSBU Active visited Malawi over the summer (23 June - 10 July 2019) for a once in a lifetime opportunity to help develop a local community sports education programme in partnership with Naturally Africa Volunteers.
The Sports Ambassadors delivered over 1,000 hours of voluntary sports coaching to over 4,000 participants in partnership with Nakundu and Kalenjeka local primary schools. Activities delivered daily by the team to 300 children, included football, netball, volleyball and relay races.
The ambassadors also donated much-needed sports equipment to these schools and communities, including: two volleyball posts, four netball posts; four football goals; 500 t-shirts; 300 footballs, netballs and volleyballs.
A full school sports day was delivered on the final day of the project at both primary schools, which was a great success and an opportunity never before experienced by the students and their teachers.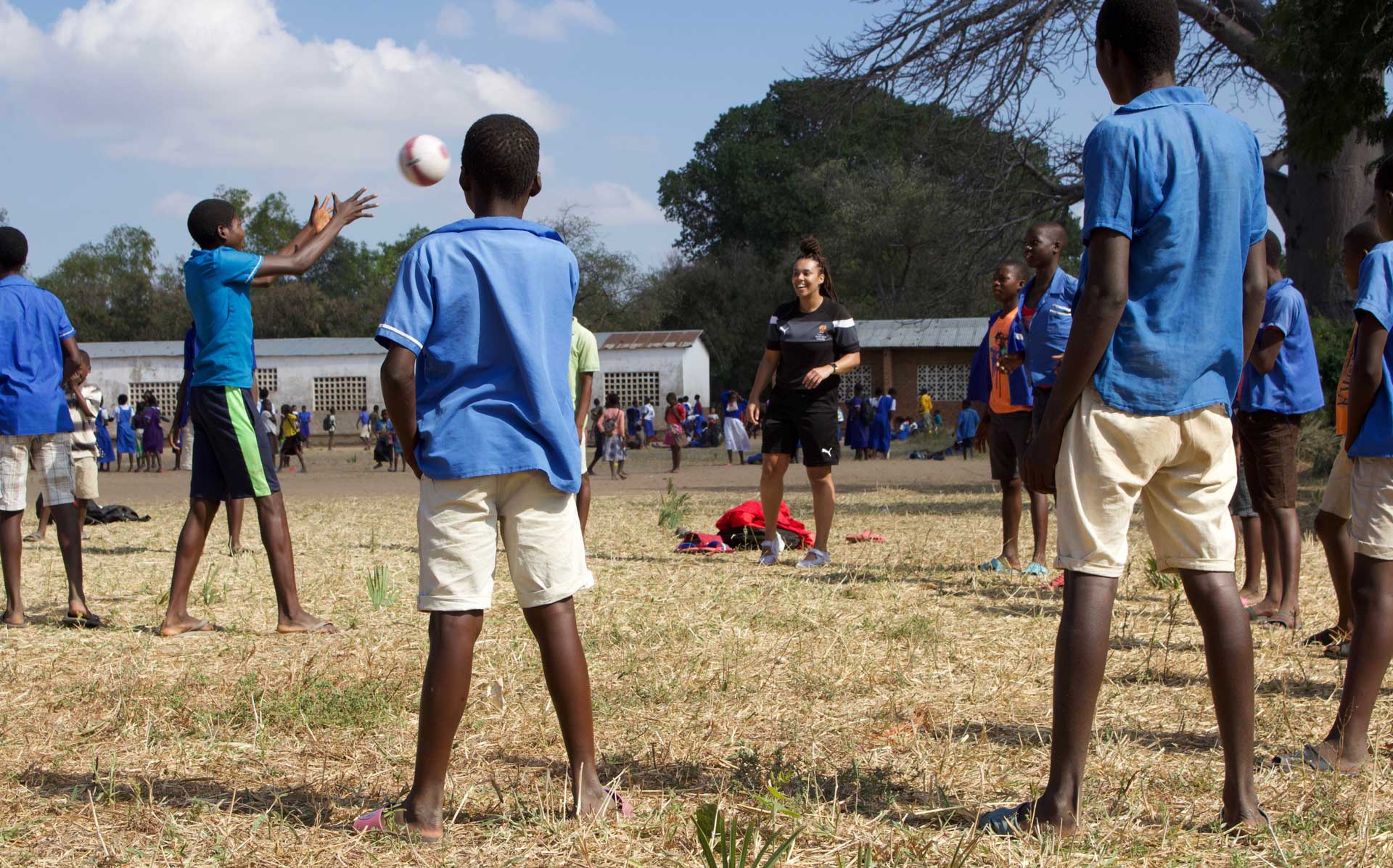 The Sports Ambassadors also worked with other volunteers in the After School drop-in club, set up by Naturally Africa in Nkope village, to deliver English, maths, arts and sports sessions. This opportunity allowed the team to develop deeper relationships with the children and other volunteers. Children attending ranged in age from two to 15 years-old with up to 50 children attending every day.
Medical volunteers collaborated with the LSBU Sports Ambassadors to initiate a drop in medical programme for the children at the resource centre, which proved to be extremely successful.
In order to ensure the trip's legacy, each school nominated two sports masters and mistresses to support and learn from the Sports Ambassadors who would go on maintain sports programmes in each school, making use of the donated equipment, kit and coaching resource donations.
Louis Annan, second year LSBU Applied Science PhD student, said: "I would definitely recommend this project to any student at LSBU. It was incredible and allowed me to experience a new culture."
Reisha Hull, LSBU Applied Science PhD Graduate (2019), said: "I have really enjoyed being embedded within the community and getting to know the locals on a personal level and this experience has readied me for work outside the academic environment as well as developing me as a person."
Jordan Gayle, LSBU Sports Science Graduate (2019), said: "It has been great working with like-minded people who want to make a difference in the world. I am indebted to LSBU for giving me this great opportunity."
LSBU's Senior Sports Development Officer, Safia Zerdazi, said: "It was fantastic to see the students develop throughout the Malawi project, improving their teamwork, leadership and communication skills while working with different groups from the community, with other volunteers, locals in the village and students and teachers at each school.
"In return, the local community received expert sports programme delivery knowledge alongside the donations from the Sports Ambassadors who developed an exciting project that was implemented within the schools, involving football, netball and volleyball.
"The overall experience for the ambassadors has been life-changing and there's no doubt that the people skills they learned on this trip will have enhanced their employability when they graduate. You can't beat a trip like this for enhancing student experience."
Find out more about the Sports Ambassador programme.