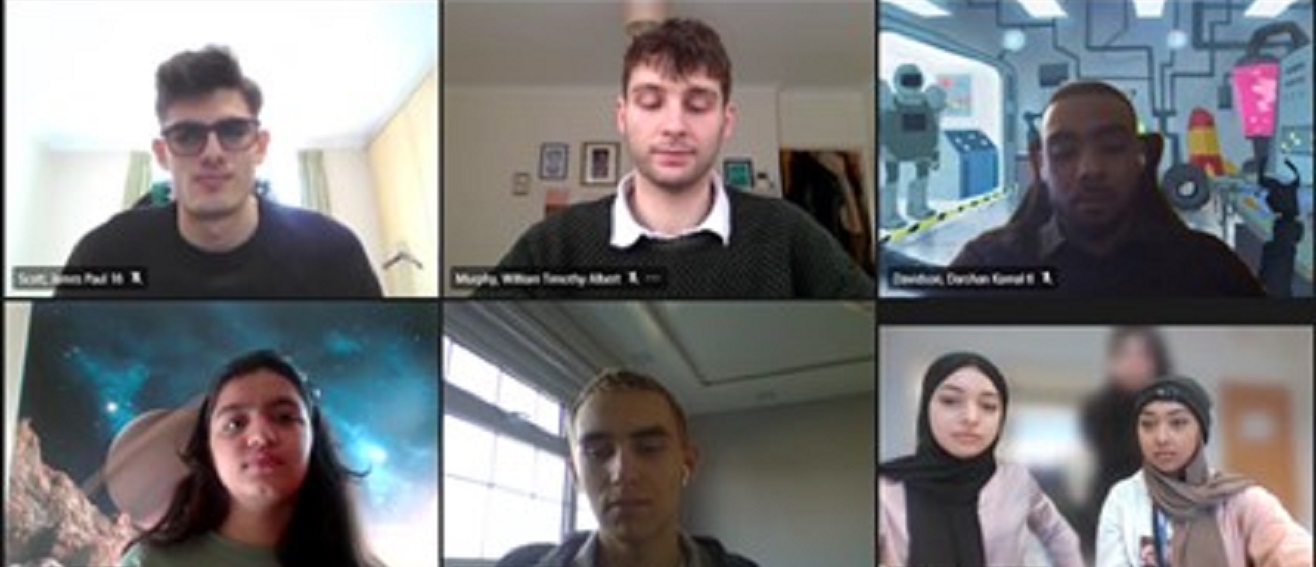 LSBU Engineering students win prizes from the Engineers in Business Fellowship
10 August 2022
First year students in the School of Engineering have shared £3,000 in prize money for their innovative business ideas to solve real problems faced in London. The prizes have been provided by the Engineers in Business Fellowship (EIBF), a registered charity that promotes the importance and value of business education for engineers in order to improve people's lives and the performance of the UK and global economies.
The EIBF Gold Prize of £700 was won by first year LSBU students Michael Beaven, Jacob Church, Balazs Horvath and Tadas Povilaitis, who study part-time BEng (Hons) Electrical and Electronic Engineering and BEng Electrical and Electronic Engineering Apprenticeship. Their business idea, StatClean, uses high-voltage electricity and a fan to pass air between electrically charged plates to clean the air in Transport for London's underground network.
One of two EIBF Silver Prize awards of £500 each were won by Mina Stojic, Dominik Goluch, Aurelio Jesus and Mikeleno Fureraj, LSBU students on BEng (Hons) Mechanical Engineering. The team's prize-winning business idea, I/O Room, is a fire evacuation system using Infrared (IR) and motion sensing technologies. The students' proposal received double success by making it into the national final of the Mayor's Entrepreneur Programme as one of the top five ideas for the Technology Award.
The second EIBF Silver Prize award was won by William Murphy, Kisa Syed, Alif Grimm and Patrick Gomes Da Cruz, fellow LSBU students on the BEng (Hons) Mechanical Engineering course. The group developed a business idea called Spray a waste. The proposal aims to reduced food waste in fridges by removing ethene gas. The Judges Choice award of £500 was secured by Pearce Campion, Mark Craig and Aisleen McKeever, who study part-time BEng (Hons) Electrical and Electronic Engineering and MEng (Hons) Mechanical Engineering. Their engineering business idea, Sustainable Energy Solutions, proposes using magnets and coils to generate power using existing infrastructure.
Associate Professor Alessio Corso, LSBU's Head of Division for Mechanical Engineering and Design, said: "The future is bright for these budding LSBU engineering entrepreneurs. The engineering business ideas proposed by our LSBU students are a response to real-world challenges posed in the Mayor's Entrepreneur Challenge. This project has enabled our students to use their creativity, inventiveness and spirit of innovation to make London cleaner, greener and ready for the future. All of this while developing critical employability skills for the workplace. I couldn't be prouder of them all.
"I'm so grateful to the Engineers in Business Fellowship for their support. Their backing and encouragement to our LSBU Engineering students has enabled them to shine again on the national stage."