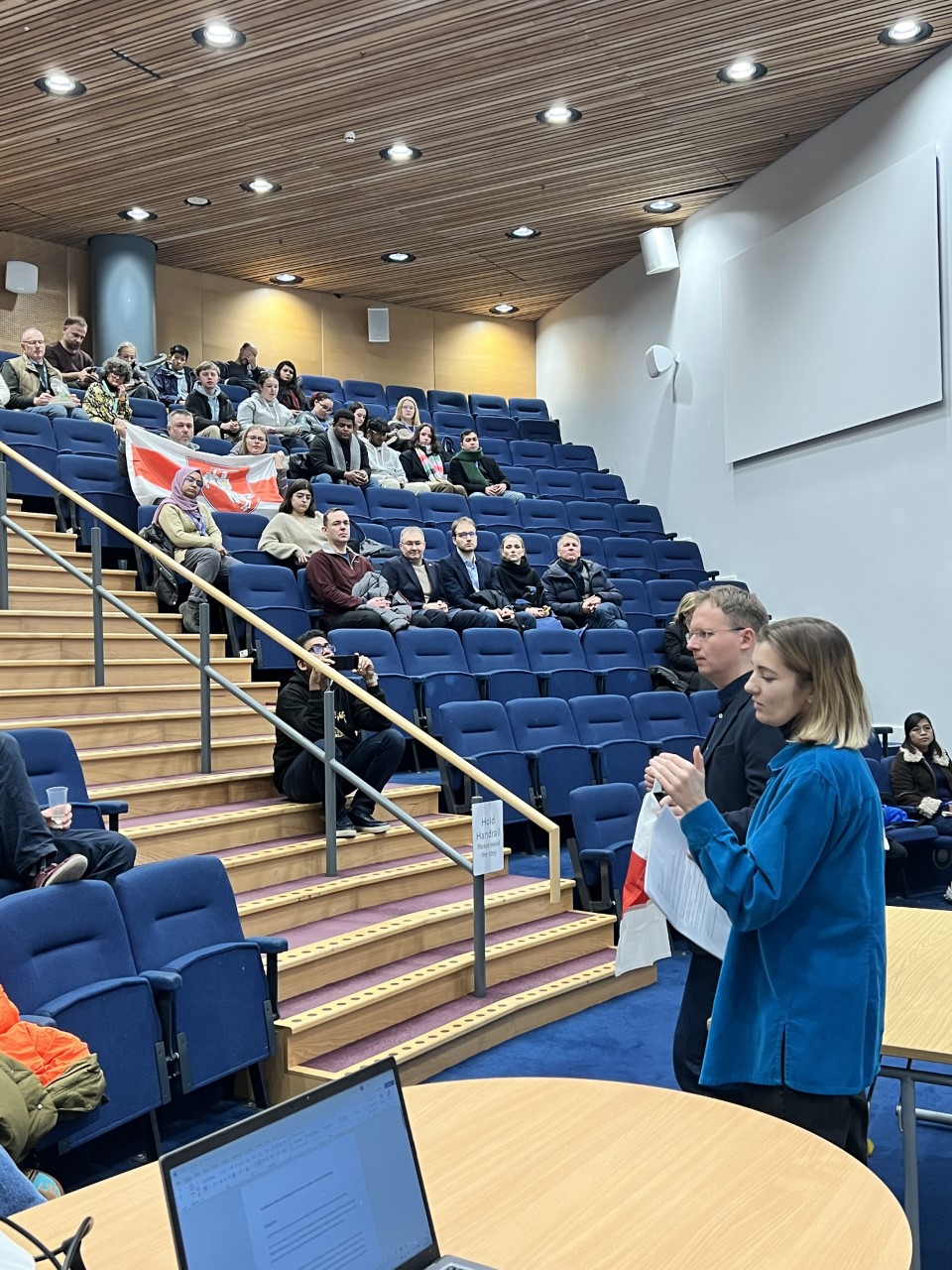 LSBU celebrated its UN Human Rights Day
15 December 2022
LSBU celebrated its UN Human Rights Day with a powerful line-up of human rights campaign groups.
Associate Professor Andy Unger, Head of Law Division, brought campaigners, academics and lawyers together to share stories and the current situation in Belarus, Iran, Colombia, and Myanmar.
Speakers for Belarus in UK shared the current situation in Belarus.
Speakers for United 4 Masha gave powerful speeches in relation to the situation in Iran.
Professor Sara Chandler showcased the Colombia Caravana, a human rights lawyers group.
Senior Lecturers Ozan Kamiloglu and David Birchall traced the journey of the LSBU Human Rights Law Clinic providing LSBU students with the unique opportunity to advise on human rights law for NGO partners.
The Myanmar Minister of E-commerce Khin Ma Ma Nyo shared a heartfelt account of the situation in Myanmar.
The Human Rights Day at LSBU can be summed up with Senior Lecturer Farnush Ghadery saying 'We don't have to look far to see inspiring and tireless human rights activism. The LSBU Human Rights Day was a great opportunity to bring together a diverse group of human rights advocates based in London to learn about the various campaigns, make connections, and most importantly, learn how we can all support them in a multitude of ways.'