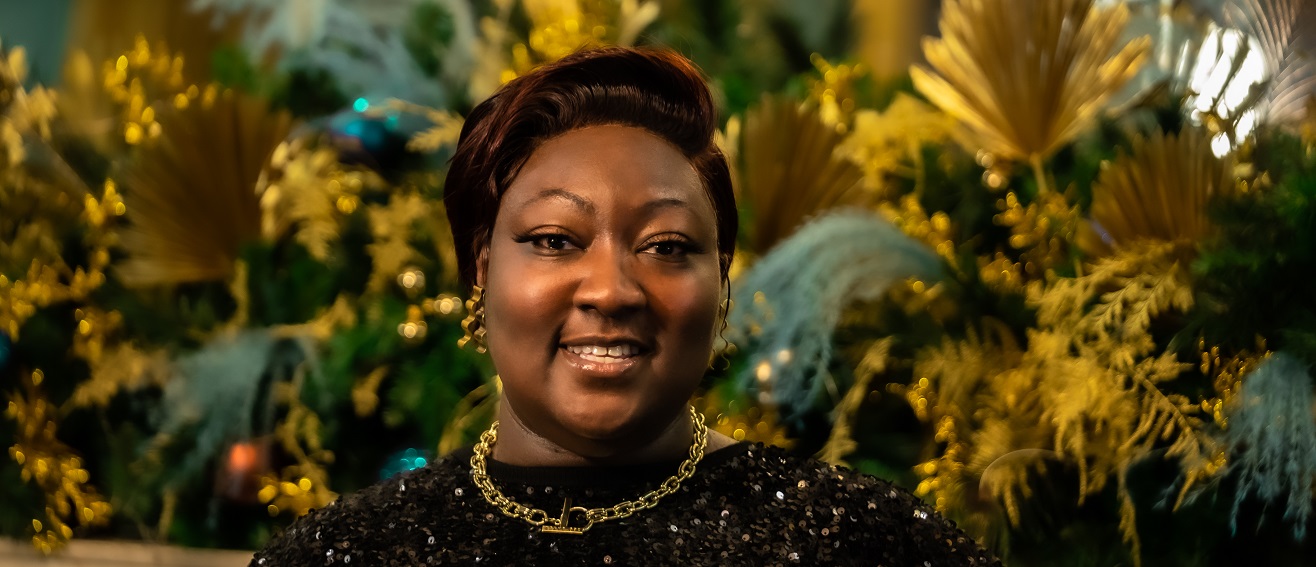 Lady Phyll awarded honorary doctorate for her incredible leadership in the fight for equality
Lady Phyll awarded honorary doctorate for her incredible leadership in the fight for equality
13 January 2022
Lady Phyll has been presented with an honorary doctorate by London South Bank University (LSBU), during a university graduation ceremony for her outstanding work in the fight against homophobia, sexism and racism in the UK and globally
Lady Phyll's achievements include:
Co-founding UK Black Pride, which has grown from an event attended by 450 people in 2005 to over 10,000 people in 2019.
Working as an editor of Sista!, an anthology of writings by same gender loving women of African/Caribbean descent, in 2018
Being appointed a Grand Marshall of New York Pride in 2019 during the 50th Anniversary of the Stonewall Riots
Working across the trade union movement as Head of Political Campaigns and Equality for Public and Commercial Services Union and as a member of the TUC's Race Relations committee.
Winning a Prime Minister's Big Society Award nomination (2012), a Black LGBT Community Award and being named on the Independent on Sunday Pink List (2011), World Pride Power List (2012) and on a list of 100 Great Black Britons (2020).
Since 2019 Lady Phyll has worked for an international human rights LGBT charity, Kaleidoscope Trust, as their Executive Director.
LSBU awards honorary doctorates and degrees to distinguished individuals who have made significant achievements. Alongside Lady Phyll, over 400 students who recently finished their studies at LSBU were presented with their degree scrolls at the major graduation ceremony on 15 January at the Royal Festival Hall. The event is one of the University's nine graduation ceremonies this month.
Lady Phyll said, "It's an amazing feeling, to be seen and recognised for what you do. I'm incredibly proud to be presented with an honorary degree from LSBU today for the work I've led to make our society more equal, open and inclusive. Importantly for me, this honorary degree represents a recognition of the intellectual labour Black women and Black queer women have performed for the world – within and outside of the university walls.
"Education is critical to opening minds and overcoming resistance to change. Today I'll urge graduates to use all they've learnt at LSBU to keep listening to others and educating themselves in order to help change the world."
David Phoenix, LSBU Vice-Chancellor said, "Lady Phyll's leading work in fighting for equality and confronting the appalling discrimination faced by LGBTQ people has been transformative. Lady Phyll is co-founder of UK Black Pride, the largest pride celebration of its kind in Europe for LGBTQ people of African, Asian, Caribbean, Middle Eastern and Latin American descent, and has shown incredible leadership in her fight for equality, fairness and respect.
"Lady Phyll is an outstanding example to LSBU's graduates and our current students of the vital role we all play in ridding society of racism, sexism, misogyny and discrimination and the huge achievements that are possible by working together.".