Engineering students win big at the Engineering Sketches Prize
Two mechanical engineering students at LSBU were awarded honours at the annual Engineering Sketches Prize competition, run by The Engineering Club
13 December 2018
LSBU students entered the competition for the first time and were encouraged to use hand-drawing techniques to communicate designs and engineering ideas.
Third year student, Matthew Morley, studies MEng Mechanical Engineering and won the student prize for the Detail category of the competition, which asks competitors to demonstrate detail-design considerations made during a project. Matthew's sketch was based on an LSBU coursework assignment that he worked on during the second year of his course; a climbing robot design for the IMechE Design Challenge, run the Institution of Mechanical Engineers.
Discussing the importance of sketching, Matthew said: "Drawing, to me, is an invaluable tool when attempting to communicate concepts and ideas. A drawing can convey a design in a far clearer way than words alone. I always use drawings to record my design ideas for this reason."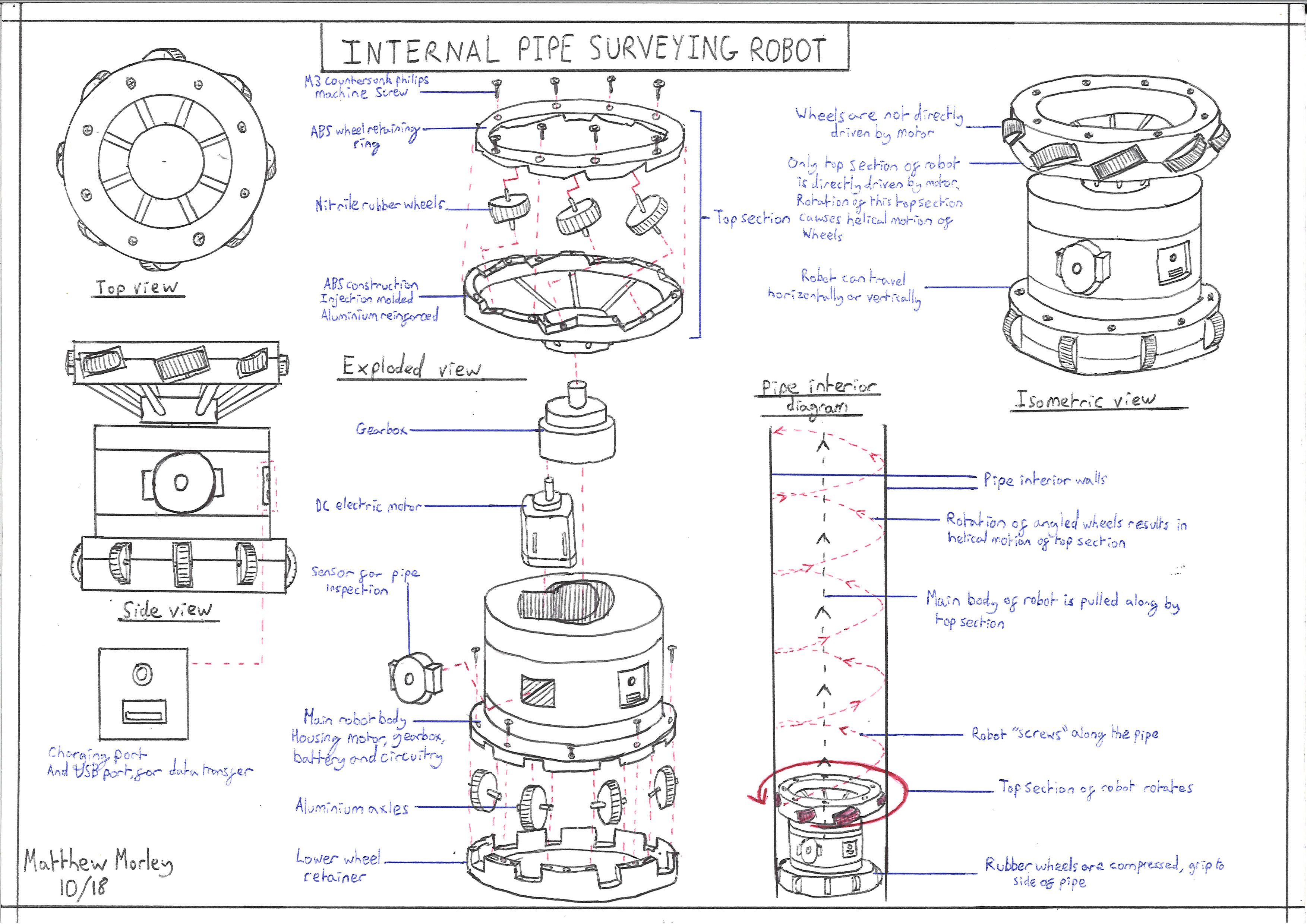 Phillip Holker, also a third year student, studies BEng Mechanical Engineering and was highly commended in the Historic category of the competition, which focuses on drawings of buildings from ancient Greece to the present day. Phillip's sketches depicted a study of steam engines, which stemmed from a personal interest in what he feels is an often overlooked piece of engineering history. The judges were "pleased to receive entries whose subject embraced the broad history of engineering and rewarded 'A study of Steam Engines' by Phil Holker for its spirit of enquiry through a simple comparative sketching exercise."
For Phillip, "sketching is a great way of getting what's in your mind across to others. It allows you to push your own imagination and provoke thought. Everything that has been made, started with a sketch."
Both students had their respective sketches exhibited at the Engineering Sketches 2018 exhibition, held at The Building Centre in Central London, in addition to receiving prize money for their entries.