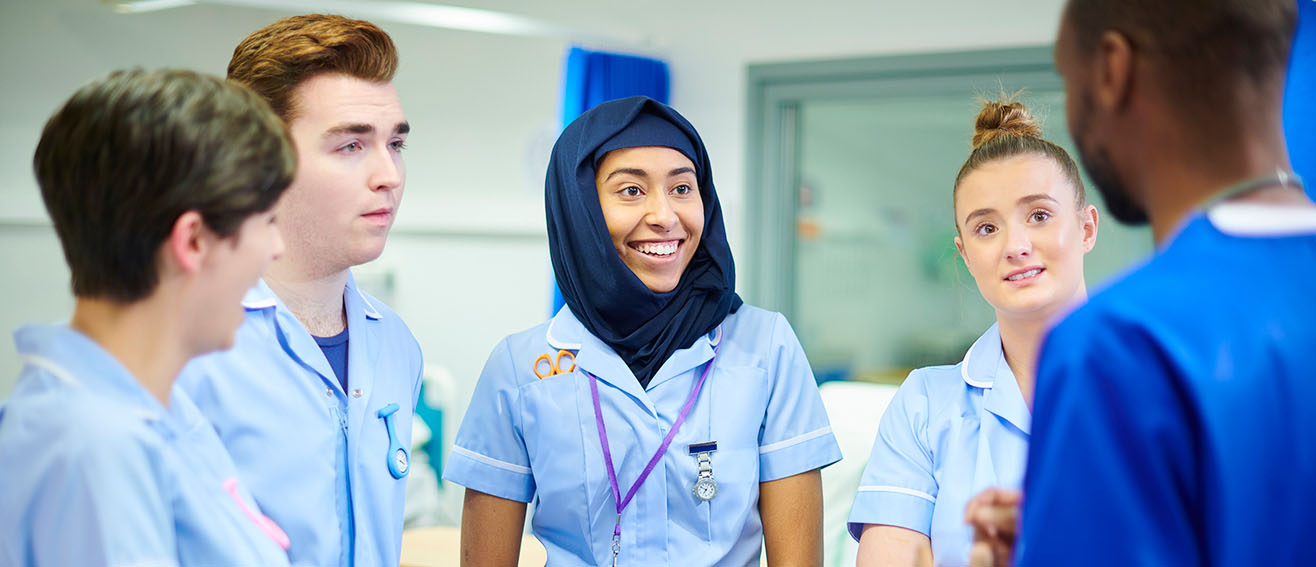 Celebrating the International Year of the Nurse and Midwife 2020
2020 is our time to reflect on the skills, commitment and expert clinical care nurses and midwives bring to the lives of so many
08 October 2020
2020 marks Florence Nightingale's 200th birthday and, in her honour, has been designated as the first ever global Year of the Nurse and Midwife by the World Health Organisation.
Highly skilled, committed and from a host of backgrounds, nurse and midwives make up the largest numbers of the NHS workforce. As a leading provider of nursing and midwifery education, LSBU is proud to contribute to the expert clinical care nurses and midwives bring to our health service, day in, day out.
There's never been a more remarkable year to honour their impact. Today, in the midst of a pandemic, nurses and midwives are celebrated as heroes. At LSBU, we think this should happen every single day! To find out more, watch the video below.
LSBU is committed to training nurses and midwives of Greater London and surrounding areas. We work with over 60 NHS partner organisations, ensuring our education reflects work within the industry. We train in four nursing specialisms (Adult, Children's, Learning Disability and Mental Health) across three campuses: Southwark, Havering, and our brand new Croydon Campus, which opens in September 2021.
We continue to champion the nursing and midwifery professions with an event dedicated to the roles and impact of black nurses and midwives.