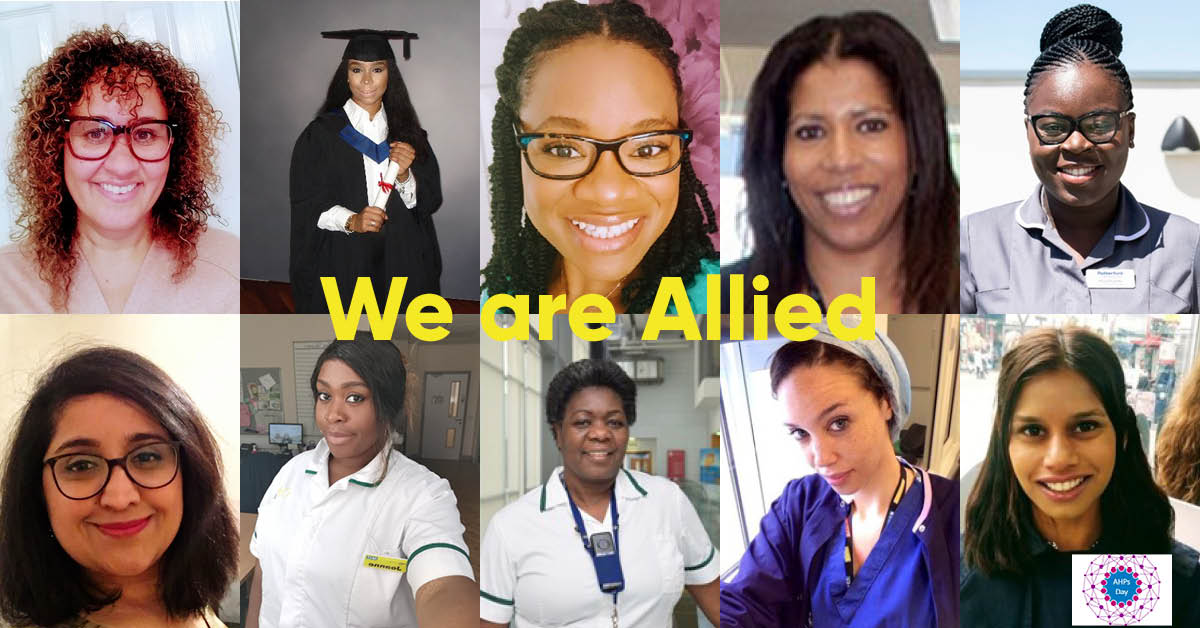 Allied Health Professions Day
Celebrating the 14 Allied Health Professions with AHP Day
13 October 2020
LSBU joins the NHS and the Allied Health community in celebrating their 14 professions with AHP day on 14 October 2020. Currently, there are over 170,000 Allied Health Professional (AHPs) across the community, which forms the third largest clinical workforce in health and care. They play a vital role in meeting the demands the NHS currently faces, through supporting patient flow across the whole system. Adopting a holistic approach to healthcare, AHPs will assess, treat, diagnose and discharge patients from birth to palliative care, focusing on prevention and improvement of health and wellbeing, so individuals can lead a full and active life.
As one of the largest providers of clinical education for allied health and related professions in the UK, we recognise the importance and diversity of the Allied Health Sector. We offer a wide variety of courses in Chiropractic, Occupational Therapy, Operating Department Practice, Physiotherapy, Radiography and Sports Rehabilitation. Our facilities include a range of innovative clinical and simulated environments that help our students to practice and develop the necessary skills for their chosen careers.
For AHP day we will be sharing the many faces of our Allied Health BAME Community, on our Twitter channel @LSBU_HSC. Join us in raising awareness and supporting our Allied Health Professionals.