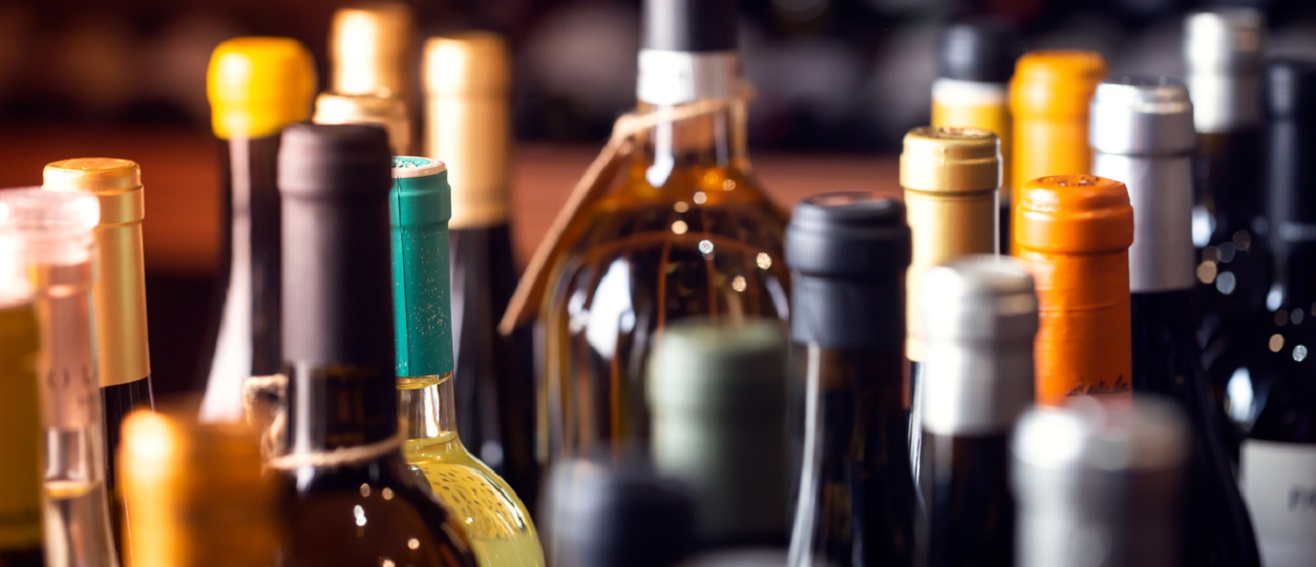 'Alcoholic' language puts off many heavy drinkers off cutting down
31 August 2021
New research by London South Bank University (LSBU) academics has found that heavy drinkers may be less likely to make changes to their drinking if they think about it in terms of 'alcoholism'. The research found:
Alcohol use and heavy drinking is still culturally acceptable in the UK as long as people are not seen as 'alcoholics'.
Alcohol problems affect a far broader spectrum of people who experience harm from drinking, but don't recognise the damage to their health because they are not 'alcoholics'.
The perception of 'alcoholism' carries stigma and heavy drinkers don't want to be subjected to the potential shame and discrimination associated with alcohol problems.
While many people recover from serious alcohol problems through the 'alcoholism model', most heavy drinkers do not need treatment or lifelong abstinence
Policymakers, clinicians, media and the public should avoid using language such as 'alcoholic' and 'alcoholism' and use more neutral and 'person first' language such as 'problem drinking' and 'person with an alcohol use disorder'.
Public Health England estimate there are 1.9 million harmful drinkers, of whom under 600,000 have alcohol dependence. Harmful drinkers are defined as those drinking more than 35 units a week for women or 50 units a week for men. However most heavy drinkers do not see their drinking as a problem, because in contrast to 'alcoholic' stereotypes they are functioning and may not 'need' to drink every day. There are over 1.2 million alcohol-related admissions to the NHS each year.
Dr James Morris, Research Fellow at LSBU's Centre for Addictive Behaviours Research and lead researcher said: "Heavy drinking is still culturally acceptable, even encouraged in many social contexts, as long as you're not seen to be an 'alcoholic'. LSBU's research shows many people who experience alcohol problems do not recognise the harm to their health and don't want to be labelled as 'alcoholics'. Whilst self-identifying as an 'alcoholic' may be crucial for some people's recovery, for others it may be a significant barrier.
"LSBU's new research shows helping people to understand more about the risks from alcohol use will help heavy drinkers recognise the health risks they face. If they aren't seen as 'alcoholics' they are more likely to consider cutting down or seeking help.
"We encourage policymakers, clinicians, journalists and the public to change the way we talk about heavy drinking and alcohol problems. Instead of using general terms like 'alcoholics' we should use person-first language such as 'person with an alcohol use disorder', unless a person chooses to label themselves. Opening up the conversation about alcohol and societal pressures to drink will reduce the stigma associated with alcohol problems and help more people to recognise the risks and make positive changes to their drinking."
Dr Richard Piper, Chief Executive of Alcohol Change UK, said: "The word 'alcoholic' has not been used for many years now by most doctors and alcohol specialists. That's because alcohol harm happens on a spectrum – there's no sudden moment at which you go from being fine to having a problem, and you don't have to fit the stereotype of an 'alcoholic' for alcohol to do huge damage to your health, happiness and those around you.
"But this research shows that it's not only the language used by specialists that have an impact - it's the words we all use, every day, to describe the harm alcohol causes. While self-identifying as an alcoholic is helpful for some people, the widespread use of the word 'alcoholic' is dangerous because it gets in the way. Many of us actively delay taking control of our drinking because we buy-in to the myth that only 'an alcoholic' has a problem – and this delay kills.
"There's a stigma around the word 'alcoholic' that causes even more harm - it increases people's sense of denial, leading to more delays in making a change. Our society's stigma around drinking problems kills, and is directly related to our stereotypes about 'alcoholics'. If you're worried about your own or someone else's drinking, don't wait. You can find out more about the free support that's available online and in your local area on the Alcohol Change UK website."