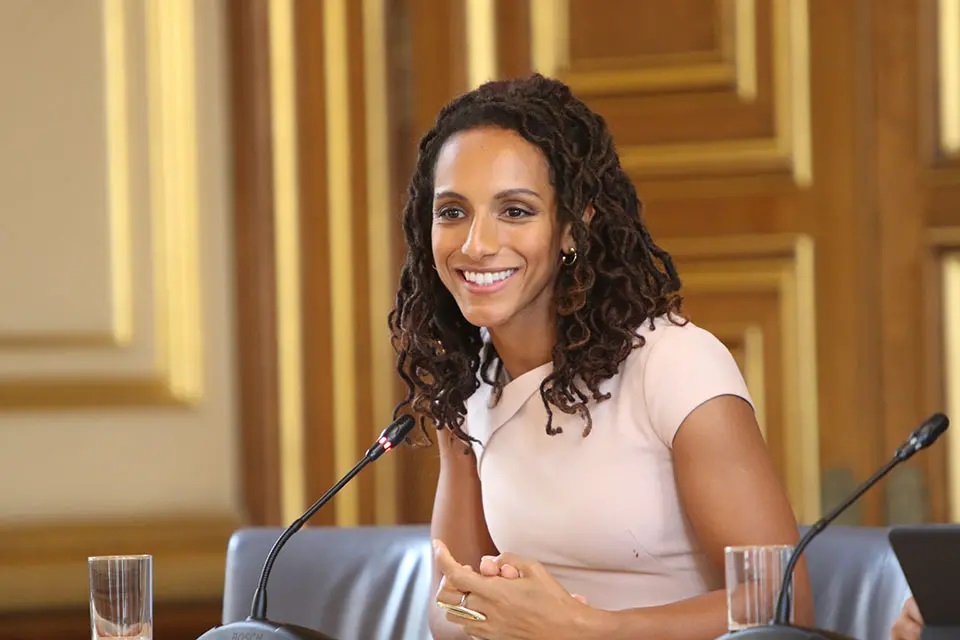 Afua Hirsch awarded honorary doctorate for incredible achievements as UK writer, broadcaster and author
Afua Hirsch awarded honorary doctorate for incredible achievements as UK writer, broadcaster and author
27 January 2022
Afua Hirsch has been presented with an honorary doctorate by London South Bank University (LSBU) for her incredible award-winning work as a writer, author, TV presenter, documentary maker and former barrister.
Afua Hirsch's achievements include:
Starting her career as a journalist (aged 15) for The Voice newspaper, chronicling the challenges and struggles facing Britain's black teenagers.
Working in Senegal for the Open Society Institute, established by George Soros to improve democracy and respect for human rights in 15 West African countries.
Qualifying as a barrister at human rights chambers, Doughty Street Chambers. Afua represented people whose fees were paid by legal aid whose cases included evictions, homelessness, immigration and asylum, press freedom and international war crimes.
Reporting for The Guardian newspaper as Legal Affairs correspondent from 2008 on the fight to retain civil liberties, Wikileaks revelations and "super injunctions". Afua became the Guardian's West Africa correspondent in 2011 covering stories including: the returnee movement, the war in Mali and impact of illegal Chinese goldmining.
Authoring several books about British history, identity and non-fiction including: Brit(ish), Equal to Everything (biography of Lady Hale) and Many Voices: Empire.
Working as a Visiting Professor at the University of Southern California in the prestigious Wallis Annenberg Chair of Journalism.
Presenting radio and tv documentaries including: Britain's Bloody Heroes (C4, 2018), African Art (BBC4, 2020), Enslaved (Epix, 2020) and The White House (BBC2, 2021).
LSBU awards honorary doctorates and degrees to distinguished individuals who have made significant achievements. Alongside Afua Hirsch, over 400 students who recently finished their studies at LSBU were presented with their degree scrolls at a major graduation ceremony on 28 January 2022 at The Royal Festival Hall.
Afua Hirsch said, "I couldn't be prouder to be presented with an honorary degree by LSBU today for my work as a UK writer, broadcaster and author. Since I started my first job at the Voice Newspaper I have tried to make sense of the injustice and unfairness I see in the world around me and use the platforms I have to shine the spotlight on injustice.
"I hope my honorary award demonstrates to LSBU graduates some of the enormous possibilities that are open to them as they decide where they want to work in the next stage in their lives."
David Phoenix, LSBU Vice-Chancellor said, "Afua Hirsch is a brilliant example to all of LSBU's graduates and our current students of the huge possibilities they have to change the world, after her leading work as a UK journalist, barrister, author and radio / tv presenter.
"LSBU celebrates being a diverse community where there are no barriers to inclusion. It is an honour to present Afua with this highly-deserved award on behalf of our university for her award-winning work as an author, broadcaster and writer which has led to social change in the UK."