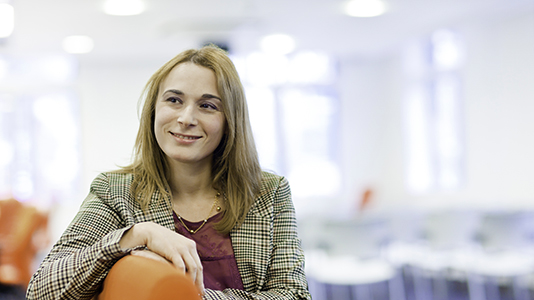 Living Wage
We're proud to be accredited as a Living Wage employer
The Living Wage commitment ensures everyone working at LSBU, regardless of whether they are permanent employees or third-party contractors and suppliers, receive a minimum hourly wage of £9.75 – significantly higher than the national minimum wage of £8.45 (for those 25 years old and over).
The Living Wage is an hourly rate set independently and updated annually by the Greater London Authority. It is calculated according to the basic cost of living using the 'Minimum Income Standard' for the UK. Decisions about what to include in this standard are set by the public; it is a social consensus about what people need to make ends meet.
LSBU seeks to provide an environment for staff in all roles to be creative and empowered to deliver. We aspire to attract and foster the very best staff who take pride in their university, and take responsibility for its development. Becoming a Living Wage employer is a proud moment for LSBU and sends a clear message that we value our staff highly.

Ian Mehrtens, LSBU Chief Operating Officer
Employers choose to pay the Living Wage on a voluntary basis. The Living Wage enjoys cross party support, with public backing from the Prime Minister and the Leader of the Opposition.
Living Wage Foundation Director, Rhys Moore, said: "We are delighted to welcome London South Bank University to the Living Wage movement as an accredited employer. It is wonderful to see London South Bank University taking a lead and involving the whole community in this step. The best employers are voluntarily signing up to pay the Living Wage now. The Living Wage is a robust calculation that reflects the real cost of living, rewarding a hard day's work with a fair day's pay."