Section Menu
UK Coaching: Safeguarding and Protecting Children
Overview
Every child deserves to enjoy their sport. This workshop will raise your awareness of the telltale signs of abuse, and give you the tools and confidence you need to deal with any issues sensitively, appropriately and effectively should the need ever arise in your coaching career. Newly updated to address the impact of the Protection of Freedoms Act 2012.
This workshop is a 'Minimum Standards for Active Coaches' requirement for many governing bodies of sport. The 'Minimum Standards for Active Coaches' are seen as the basic standards every coach needs to meet to carry out their role safely and effectively.
You will cover:
How to identify and recognise good coaching practice and the implications for your coaching
How to explore your values and feelings in relation to child abuse, and recognise their potential impact on your response
How to recognise and respond to possible signs of child abuse
Appropriate action if concerns about a child arise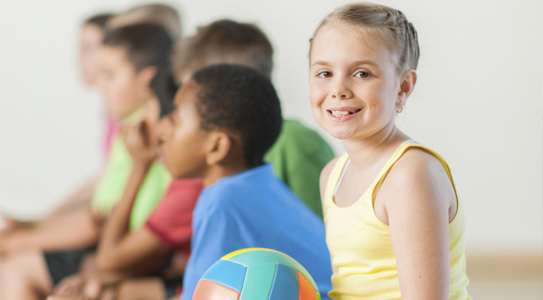 This course is held monthly within the Academy of Sport facilities at London South Bank University and taught by exceptional tutors with years of industry experience. Group sizes are between 6 and 20.
Employability
LSBU Employability Service
We are University of the Year for Graduate Employment - The Times and Sunday Times Good University Guide 2018
LSBU is committed to supporting you develop your employability and succeed in getting a job after you have graduated. Your qualification will certainly help, but in a competitive market you also need to work on your employability, and on your career search.
As an LSBU student you have access to the Employability Service and its resources during your time here and for two years after you graduate.
Our Employability Service will support you in developing your skills, finding a job, interview techniques, work experience or a placement/internship, and will help you assess what you need to do to get the career you want at the end of your course. LSBU offers a comprehensive Employability Service, with a range of initiatives to complement your studies, including:
Direct engagement from employers who come in to network with students
Job Shop – daily drop in service to help with, tailoring CVs, cover letters and applications, sourcing online resource, mock interviews and general job searching. One to one appointments for further support also available
Mentoring and work shadowing schemes
Higher education achievement report - The HEAR is designed to encourage a more sophisticated approach to recording student achievement, which acknowledges fully the range of opportunities that LSBU offers to our students.
It pulls into one certificate: Module grades, Course descriptions, Placements, LSBU verified extra-curricular activities
Employability workshops - delivered free to students all year round on a variety of related topics
Careers fairs throughout the year to really focus your thoughts on a career after university
Find out about any of these services by visiting our student employability page
Facilities
Entry requirements
You must be 16 or over to attend this course. Any course candidates below the age of 18 year old must be accompanied by an adult on the day of the course.
How to apply
The course beginning 7th March is now full - if you would like to be added to the waiting list, please send the completed booking form to coachingcourses@lsbu.ac.uk.
To book your place on the course, download and complete the booking form and return by email to coachingcourses@lsbu.ac.uk.
Applications will be accepted on a first come first served basis, your place will only be confirmed on receipt of full payment and completion of the application form.
Once you have returned the booking form, you can pay by card at our
online store
or come into the LSBU Sports Centre to pay in person.
| | |
| --- | --- |
| Wednesday 13 September | 6.30pm-9.30pm |
| Saturday 14 October | 10.30am-1.30pm |
| Thursday 8 November | 6.30pm-9.30pm |
| Wednesday 6 December | 6.30pm-9.30pm |
| Saturday 13 January | 10.30am-1.30pm |
| Thursday 8 February | 6.30pm-9.30pm |
| Wednesday 7 March | 6.30pm-9.30pm |
| Saturday 7 April | 10.30am-1.30pm |
| Saturday 5 May | 10.30am-1.30pm |
| Monday 18 June | 6.30pm-9.30pm |
Fees and funding
The price of the course is £60.
Case studies
Select a case study and read about practical project work, students' placement experiences, research projects, alumni career achievements and what it's really like to study here from the student perspective.
Prepare to start
All participants will be given details about the course prior to attending, including; the time, location and course structure of the day.
Top of page

Course Enquiries - UK/EU
Tel: 0800 923 8888
Tel: +44 (0) 20 7815 6100
Get in touch
Top of page