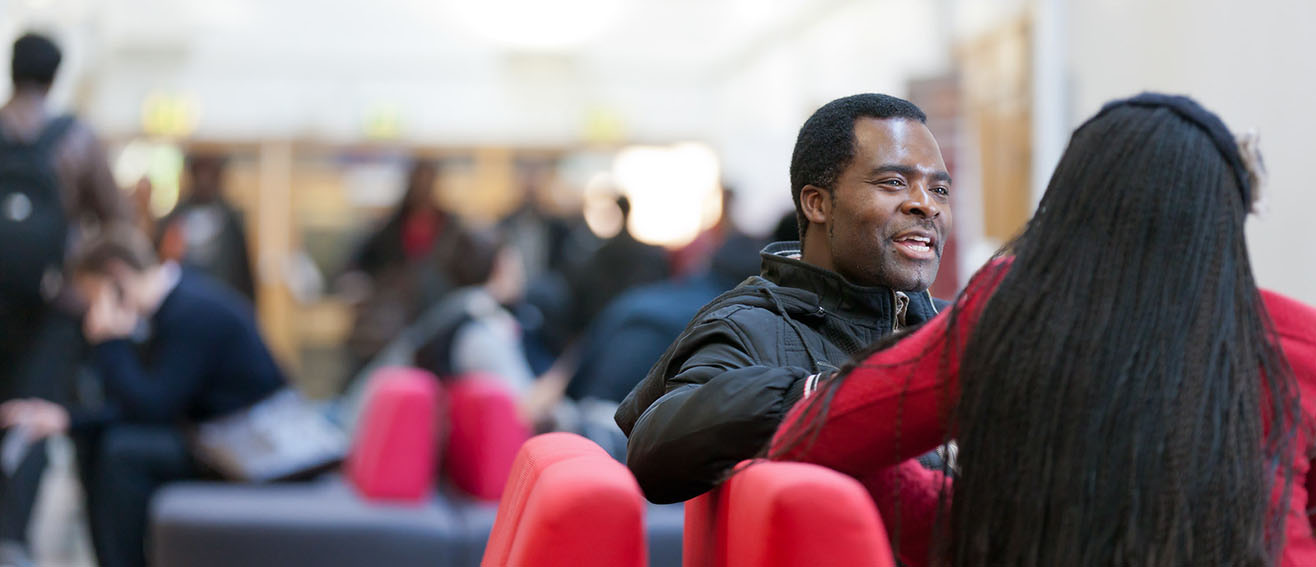 Health and Social Care interviews
Information about your Multiple Mini Interview (MMI)
Health and Social Care interviews
If your initial application to a course is successful, you will be invited to attend a Multiple Mini Interview (MMI).
Documents to bring to the interview
Your passport or driving licence.
We need to check your ID when you arrive for your interview. If you forget your ID, we will not be able to interview you.
Applicants for Children's Nursing BSc, Adult Nursing BSc, or Mental Health Nursing BSc will be asked to nominate two preferred and one non-preferred placement Trusts. Find out more about our placement Trusts and Partners.
Multiple Mini Interview Process
Purpose
The interview is an opportunity to explain face-to-face why you are the right student for your chosen course as well as for us to assess whether you have the desired values and attitudes to become a health or social care professional. You will meet a number of lecturers, professionals from your field of study and service users.
Format
In your MMI, you will be part of a small group of applicants moving around four individual stations. You will be asked a total of five questions in a one-to-one interview style, with the interviewer at the first station asking you two questions and the others asking you one question each. Four minutes are allowed for each answer and one minute for moving between stations. As the first interviewer will ask you two questions without you having to move stations, your time with them will be nine minutes in total.
For social work students: your final station will be a written station with 10 minutes provided to complete your answer.
Each interviewer will ask you to consider a scenario from everyday life or related to a situation that a health or social care professional may need to manage within their working life. You will be asked to discuss what you might do in the given situation or try to solve. You are not expected to demonstrate clinical knowledge but instead reflect on your experiences when forming your responses.
Example questions could include:
A question that allows you to demonstrate your commitment to the course and profession
Give your opinion on a healthcare topic
How you would go about a difficult situation, for example demonstrating how you would break bad news to your interviewer
What interviewers are looking for
Answers to the questions in your MMI are measured against values and attributes of LSBU and the NHS. For social work, chiropractic or sport rehabilitation students the values of the accrediting body for your profession will also be considered. Interviewers are looking for honest, genuine answers that are true to you and demonstrate that you have the values and attributes expected for the course and profession.
Values and attributes for professions
All professions
Additional
Succeeding in your application
Your responses:
Speak clearly, confidently and convincingly about your reasons for choosing this career
Listen to the questions, reflect, recover and provide relevant answers that demonstrate intellectual curiosity and a reflective nature
Adequately express problem-solving skills and use initiative in your answers
Reflect on your personal qualities, skills and what you have learnt through any placement or work experience when presenting your answers
Articulate answers using appropriate language
Request clarification confidently (when required)
Your approach:
Display approachable, friendly, empathetic behaviour: smiling, nodding, engaging, eye contact
Display appropriate interview etiquette and dress
Contain emotions during the interview
Interview preparation tips:
Reflect on your personal qualities, skills and what you have learnt through any placement or work experience with your answers
Be clear about why you are choosing this career, and practice your answer with a friend
Try and get a good night's sleep the night before your interview
Give yourself time for unexpected travel disruptions
Dress smartly and appropriately for your interview
Stay calm and take your time to consider your answers
Remember to bring your ID
Venue
You should arrive to the interview venue stated in your invitation letter at least 10 minutes prior to your interview time and report to the reception desk. If you have a friend or family member accompanying you on the day, they will be asked to wait in a quiet area until your interview has finished.
Travel
Our Southwark campus is located near the Elephant and Castle tube and train stations, as well as several bus stops. Our Havering campus is about a 10-minute walk from Harold Wood train station. There is no parking available at either campus. For more information about travelling to campus and local transport links, visit our maps and travel page.
Reasonable adjustments
We are committed to inclusion, diversity and equality. If you have any support needs and require adjustments for your interview, please email the Admissions Team at least 48 hours before your interview.
Results
If you successfully pass your interview, you'll be notified via email (UCAS Track for undergraduates), usually within two weeks of your interview and offered a place on your chosen course.
You will be notified by email if any further documentation is needed before LSBU can make you an offer. If you are asked for extra documents, please make sure you send these back quickly. Not doing so will delay us being able to make you an offer.
If you have successfully passed your interview, we will be excited to make you an offer. See information and events for offer holders.
In this section
Health and Social Care interviews