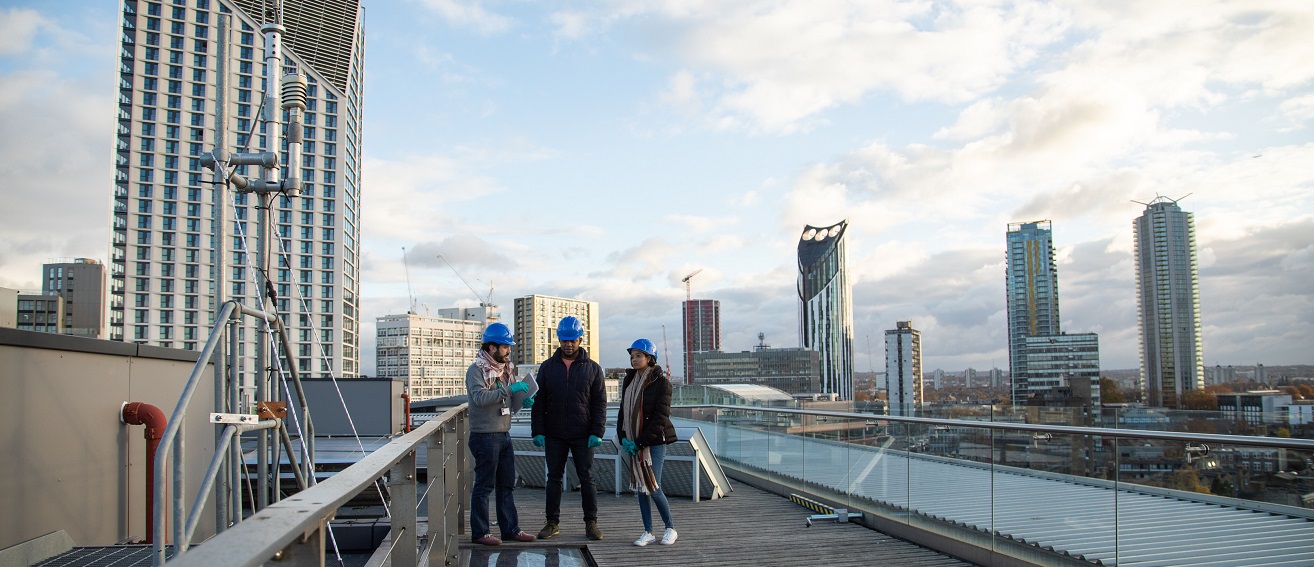 MSc Structural Engineering
Southwark Campus
Mode: Full-time; Part-time; Day release
Structural Engineering - MSc
Overview
Visible realisations
Structures are perhaps the most striking and visible realisations of mechanical principles in our environment. Encompassing everything from residential dwellings and refurbishments, to sweeping bridges and iconic skyscrapers, structural engineers combine technical expertise with creativity and craft in order to provide a safe and sustainable built environment for our society.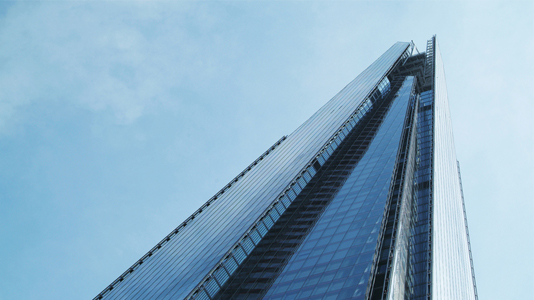 This course covers advanced structural analysis and design, structural computing simulation and also offering units linked with steel, concrete, timber and other construction materials. It will also provide you with knowledge to design structures under dynamic conditions.
Why Structural Engineering at LSBU?
Specialised tutelage in advanced design techniques and a range of construction materials, both traditional and novel.

Accredited by the Engineering Council. Highly-technical course makes gaining Chartership easier.

Currently engaging in numerous research and development projects with industrial collaborators, providing industry-relevant dissertation topics.

Training in the most up-to-date structural analysis and design software, included Robot, Revit and Abaqus.

Ranked 2nd amongst London competitors for Student Satisfaction in Civil Engineering (Complete University Guide 2021).
Accreditations
Key course information - ordered by mode
Mode
Duration
Start date
Location

Mode

Full-time

Duration

13 months

Start Date

September

Location

Southwark Campus

Mode

Part-time

Duration

24 months

Start Date

September

Location

Southwark Campus

Mode

Full-time

Duration

16 months

Start Date

January

Location

Southwark Campus

Mode

Part-time

Duration

28 months

Start Date

January

Location

Southwark Campus
Modules
Teaching techniques include: lectures, workshops, tutorials, laboratories, field trips and IT based blended learning. Visiting lecturers from industry contribute in some modules.
At the end of the course, you'll either conduct a structural related research project or a design project.
If you'd like any further information, please contact the course administrator, Ms. Jo Hillman: hillmajl@lsbu.ac.uk / 020 7815 7106.
Module descriptions
Advanced structural design
In this module, students are instructed in the application of the European structural design codes (Eurocodes) to design steel, concrete and composite steel-concrete elements. Design of specialised structural elements: plate girders, trusses, connections, foundations, prestressed concrete structures, including fire design of structures. Introduction to performance-based design using computer software. Discussion of the sustainability of construction materials.
Soil-structure engineering
This module concerns the study of the interaction of two very different materials (structural and soil). A combination of a classic and modern approach based on numerical methods is delivered for the students to ensure the understanding of the topics.
Finite elements and stress analysis
The module covers two main areas of study: firstly, the finite element modelling of thin walled structures using beam, plate and shell elements. A hand-on approach is used for the finite element modelling exercises using Abaqus finite element analysis software. Secondly, the structural and stress analysis of thin walled beams subjected to axial, bending, shear, torsion and torsion-bending loads.
Masonry and timber engineering
This module introduces students to the materials, properties and design processes using timber and masonry construction. Eurocodes are used for the design of elements. Proprietary computer programmes are used alongside hand calculations. New techniques are introduced and discussed.
Structural dynamics and earthquake engineering
This module teaches principles of dynamic analysis and earthquake response of structures. It starts with basics of free and forced vibration of single and multiple degree-of-freedom systems. The concepts of natural frequency, damping and mode shapes will be defined analytically and also shown experimentally and on FE models. The effect of earthquake on a structure will be described and demonstrated using a shake table. Two different methods for calculating the dynamic response of structures to earthquake loading will be introduced. Eurocode 8 will be briefly summarised. Forensic case studies of structures damaged by earthquake will be analysed and the design implications discussed.
Advanced computing and structural simulation
In this module students will be experiencing the use of advanced Structural Analysis Software (Robot), Building Information Modelling (BIM) software (Revit) and Finite Element Analysis (FEA) software (ABAQUS) for modelling steel, reinforced concrete and composite structures.
Project / dissertation
This module is one third of the course and is an individually supervised piece of work that is typically either a research project or an innovative design exercise. The theme is related to topics covered on the course.
Assessment
Methods of assessment by module
Module title
Assessment
Advanced Structural Design
70% Examination
30% Coursework
Finite Elements and Stress Analysis
50% Examination
50% Coursework
Soil-Structure Engineering
70% Examination
30% Coursework
Advanced Computing and Structural Simulation
100% Coursework
Masonry and Timber Engineering
70% Examination
30% Coursework
Structural Dynamics and Earthquake Engineering
70% Examination
30% Coursework
Project (three modules value)
100% Coursework
Employability
Employment prospects for graduates of Structural Engineering are strong. Successful students will enter into a variety of positions with employers which might include: structural engineer, consultant, project manager, government advisor or researcher.
Employability Service
We are University of the Year for Graduate Employment for the second year in a row - The Times and Sunday Times Good University Guide 2018, 2019.
At LSBU, we want to set you up for a successful career. During your studies – and for two years after you graduate – you'll have access to our Employability Service, which includes:
An online board where you can see a wide range of placements: part-time, full-time or voluntary. You can also drop in to see our Job Shop advisers, who are always available to help you take the next step in your search.
Our Careers Gym offering group workshops on CVs, interview techniques and finding work experience, as well as regular presentations from employers across a range of sectors.
Our Student Enterprise team can also help you start your own business and develop valuable entrepreneurial skills.
Professional links
Accreditation
This degree is accredited by the Joint Board of Moderators (JBM) comprising the Institution of Civil Engineers, Institution of Structural Engineers, Institute of Highway Engineers, and the Chartered Institution of Highways and Transportation on behalf of the Engineering Council as meeting the requirements for Further Learning for a Chartered Engineer (CEng) for candidates who have already acquired a partial CEng accredited undergraduate first degree.*
See the JBM website for further information.
*It should be noted that candidates completing the MSc who hold an underpinning accredited IEng degree or a nonaccredited bachelor degree will need to apply for an academic assessment to determine whether they will meet the educational base for CEng registration.
Entry requirements
2:2 UK BEng Honours Degree in a relevant discipline or international equivalent; or
2:1 UK BSc Honours Degree in a relevant discipline or international equivalent; or
Substantial work experience will be considered on an individual basis.
How to apply
International students
International (non Home/EU) applicants should follow our international how to apply guide.
Home/EU applicants
Mode
Duration
Start date
Application code
Application method

Mode

Full-time

Duration

13 months

Start date

September

Application code

3994

Application method

Mode

Part-time

Duration

24 months

Start date

September

Application code

3995

Application method

Mode

Full-time

Duration

16 months

Start date

January

Application code

5352

Application method

Mode

Part-time

Duration

28 months

Start date

January

Application code

5353

Application method
Postgraduate students and research students should apply through our dedicated application system. Full details of how to do this are supplied on our How to apply section for postgraduate students and our How to apply section for research students.
See our admissions policy (PDF File 544 KB) and complaints policy (PDF File 127 KB).
Accommodation
Students should apply for accommodation at London South Bank University (LSBU) as soon as possible, once we have made an offer of a place on one of our academic courses. Read more about applying for accommodation at LSBU.
Finance
It's a good idea to think about how you'll pay university tuition and maintenance costs while you're still applying for a place to study. Remember – you don't need to wait for a confirmed place on a course to start applying for student finance. Read how to pay your fees as a postgraduate student.
Postgraduate Application Service
Book a session with one of our specialist Postgraduate Advisors. Over a one on one Advice Session they'll advise you on postgraduate degrees at LSBU that match your interests and experience.
Prepare to start
We help our students prepare for university even before the semester starts. To find out when you should apply for your LSBU accommodation or student finance read the How to apply tab for this course.
Enrolment
Before you start your course we'll send you information on what you'll need to do before you arrive and during your first few days on campus. You can read about the process on our Enrolment pages.
Fees and funding
Fees are shown for new entrants to courses, for each individual year of a course, together with the total fee for all the years of a course. Continuing LSBU students should refer to the Finance section of our student portal, MyLSBU. Queries regarding fees should be directed to the Fees and Bursaries Team on: +44 (0)20 7815 6181.
UK/EU fee:

£9135

International fee:

£13780

AOS/LSBU code:

5352

Session code:

1FS00
UK/EU fee:

£9590

International fee:

£14470

AOS/LSBU code:

3994

Session code:

1FS00
UK/EU fee:

£4060

International fee:

£6124.44

AOS/LSBU code:

5353

Session code:

1PS00
Total course fee:
UK/EU
£9135
International
£13780
UK/EU fee:

£4262.22

International fee:

£6431.11

AOS/LSBU code:

3995

Session code:

1PS00
Total course fee:
UK/EU
£9590
International
£14470
For more information, including how and when to pay, see our fees and funding section for postgraduate students.
See our Tuition Fees Regulations (PDF File 160 KB) and Refund Policy (PDF File 102 KB).
Possible fee changes
The University reserves the right to increase its fees in line with changes to legislation, regulation and any government guidance or decisions.
The fees for international students are reviewed annually and the University reserves the right to increase the tuition fees in line with the RPIX measure of inflation up to 4 per cent.
Postgraduate loan (PGL) for Masters study
If you are starting a Masters course, studying either full- or part-time, you may be entitled to apply for a postgraduate study loan. Find out more at our postgraduate fees and funding section.
Scholarships
We offer several types of fee reduction through our scholarships and bursaries. Find the full list and other useful information on funding your studies on the scholarships and fee discounts page.
Fee status
Please check your fee status and whether you are considered a Home, EU or International student for fee-paying purposes and for our regulatory returns, by reading the UKCISA regulations.
Contact information
Course Enquiries - UK
Tel: 020 7815 7815
Due to COVID-19, call waiting times may be longer than usual. Click here to start a live chat with us (Mon-Fri, 9am-5pm)
Get in touch