Overview
The Postgraduate Diploma in Midwifery aims to:
Develop midwives who meet the Standards of proficiency for midwives (NMC 2019) and become eligible for registration with the Nursing and Midwifery Council (NMC)
Develop skilled, knowledgeable, respectful and compassionate midwives, able to provide woman-centred care across a range of settings to ensure the provision of safe and effective care for women their families and the wider community
Build upon existing knowledge, skills and experience, recognising the diversity, richness and relevance of nursing knowledge to enhancing midwifery practice
Develop midwives who embrace cultural safety, recognising equality, diversity and inclusion and acknowledging the need to address own biases and prejudices to challenge racism and inequality
Develop midwives who will act as leaders and change agents, aware of the significance of innovation, creativity and best available evidence in the evaluation and development of woman-centred care and the maternity services
Promote collaborative working with service users, interdisciplinary and multiagency teams in contemporary midwifery practice
Why Midwifery at LSBU?
Ranked 2nd amongst London competitors for Graduate Prospects in Nursing and Midwifery (Complete University Guide 2023)

We have professional links with world-renowned teaching hospitals and Trusts in London and the South East

Career opportunities: 97 percent of midwifery graduates get graduate level jobs or are in further education at professional or higher education level, within 15 months of graduation (Guardian University Guide 2023).

In the final phase of the course you'll do a long stretch of placement block to help consolidate and develop your practical skills by being the lead professional in the care of low risk women.

We have a real-time labour ward that is set up to simulate the range of delivery environments available to labouring women.
Mode

Duration

Start date

Application code

Application method

Mode

Full-time

Duration

2 years

Start date

January

Application code

5766

Application method

Direct to LSBU
Location
London South Bank University student union is located at 103 Borough Rd, London SE1 0AA.
If you are visiting our Southwark Campus, you may wish to use our downloadable campus map (PNG File 466 KB). For information on accessibility, see our DisabledGo access guides.
Walk or bicycle
The University is in easy walking distance of underground and leading overground stations. We are only 20 minutes away from the Thames. We encourage walking and cycling and have bicycle racks on campus. Please check the Transport for London cycling website for London cycling maps and route planners.
By bus
LSBU is very well connected, and a large number of buses travel to and connect in the Elephant and Castle area from across London.
By train or tube
The Bakerloo and Northern lines stop at Elephant & Castle underground station, which is right next to campus. The closest rail stations are Elephant & Castle, London Waterloo and London Bridge. To plan your train journey, visit the National Rail website.
By car
London South Bank University does not provide public parking space. There is a limited amount of parking in the area, so we strongly advise using public transport.
Do consider the Congestion Charge if you are driving through London to reach the campus. Find out if you'll be crossing the Congestion Charge zone to reach our Southwark Campus.
TfL journey planner
You can travel to Southwark Campus by using public transport, plan your journey using the Transport for London journey planner.
Applicants to this programme will need to meet the following entry criteria:
A registered Adult nurse (level 1) with current registration with the NMC;
A Bachelor's degree with a minimum of 2:2: with a minimum qualification of Diploma in Higher Education with evidence of study at Level 6;
At least 6 months post qualification clinical experience as an adult nurse on the NMC register in the UK
For applicants whom English is not their first language, they must achieve a minimum score of 7.0 overall or equivalent, with not less than 7.0 in the listening and reading sections and not less than 7.0 in the writing and speaking sections for the International English Language Test Score (IELTS) at the time of application
Recognition of prior learning is not permitted for pre-registration midwifery programmes (NMC 2019)
Tuition fees are subject to annual inflationary increases. Find out more about tuition fees
Full-time

PgDip Midwifery (FT) - Year 1

UK fee:

£

International fee:

£

AOS/LSBU code:

5766

Session code:

1FS00

Total course fee:

UK:

£18500.00

International:

£0.00

PgDip Midwifery (FT) - Year 2

UK fee:

£

International fee:

£

AOS/LSBU code:

5766

Session code:

2FS00

Total course fee:

UK:

£18500.00

International:

£0.00
Please note that this course is not currently open to international students.
For more information, including how and when to pay, see our fees and funding section for postgraduate students.
See our Tuition Fees Regulations (PDF File 391 KB) and Refund Policy (PDF File 775 KB).
Possible fee changes
The University reserves the right to increase its fees in line with changes to legislation, regulation and any government guidance or decisions.
The fees for international students are reviewed annually and the University reserves the right to increase the tuition fees in line with the RPIX measure of inflation up to 4 per cent.
Funding for pre-registration postgraduate programmes
Since August 2018 new postgraduate pre-registration nursing, midwifery and allied health professional students have been able to access loans from the Student Loans Company. Accessing loans provides at least 25% more up-front living cost support whilst you study. You will also have access to the Learning Support Fund, which is administered by the NHS Business Services Authority, for support while attending clinical placements.
Background to these changes can be found on Gov.uk.
Council of Deans have prepared a briefing paper and Student Finance have outlined who qualifies. The Funding Clinic provides further information on what support is available.
NHS Bursary will produce guidelines and information once the information has received parliamentary approval.
Scholarships
We offer several types of fee reduction through our scholarships and bursaries. Find the full list and other useful information on funding your studies on the scholarships and fee discounts page.
Fee status
Please check your fee status and whether you are considered a Home, EU or International student for fee-paying purposes and for our regulatory returns, by reading the UKCISA regulations.
Home/EU applicants
Mode
Duration
Start date
Application code
Application method

Mode

Full-time

Duration

2 years

Start date

January

Application code

5766

Application method

Direct to LSBU
Applications are made through local Hospital Trusts (Whipps Cross University Hospital Trust; Guys & St Thomas' Hospital (GSTT); Barking, Havering and Redbridge University Hospitals NHS Trust).
These Trusts advertise on the NHS jobs website vacancies available and applications should be made online directly to them.
The process to apply is:
Identify the Trust you want to be sponsored by. All sponsorship opportunities are advertised on NHS jobs and the Trust's vacancy listings.
On your application form, state London South Bank University as your university of choice.
If you have secured a place on the PG Dip midwifery course through the NHS shortlisting process, please submit a separate application through our dedicated application system.
Successful applicants are invited for interview with a panel consisting of both Trust and LSBU representatives.
Candidates who are successful at interview will be sent an offer letter from the University.
Once your place is confirmed on the course, ensure that you inform your employer and hand in your notice to ensure you can start the course on time.
Accommodation
Students should apply for accommodation at London South Bank University (LSBU) as soon as possible, once we have made an offer of a place on one of our academic courses. Read more about applying for accommodation at LSBU.
Finance
It's a good idea to think about how you'll pay university tuition and maintenance costs while you're still applying for a place to study. Remember – you don't need to wait for a confirmed place on a course to start applying for student finance. Read how to pay your fees as a postgraduate student.
Postgraduate Application Service
Book a session with one of our specialist Postgraduate Advisors. Over a one on one Advice Session they'll advise you on postgraduate degrees at LSBU that match your interests and experience.
Prepare to start
We help our students prepare for university even before the semester starts. To find out when you should apply for your LSBU accommodation or student finance read the How to apply tab for this course.
Enrolment
Before you start your course we'll send you information on what you'll need to do before you arrive and during your first few days on campus. You can read about the process on our Enrolment pages.
The main focus of the course is the promotion of normality, i.e. the framing of childbirth as a normal physiological process which the majority of women will undergo in their lifetime. The course also acknowledges that a number of women have more complex needs where technological help will be needed.
You are expected to achieve the theoretical and practice standards stipulated by the Nursing and Midwifery Council (NMC) to enable you to perform the role and responsibilities of the Midwife within the context of promoting normality, using preventative measures, detecting complications, accessing appropriate assistance and carrying out emergency measures in the absence of medical aid.
Some compulsory skills sessions may take place in the evening.
Year 1
Universal care needs of the woman and newborn infant
This module will enable the student to develop an understanding of physiological childbirth and the principles and provision of holistic midwifery care applied across pregnancy and the childbirth continuum. The holistic health of the woman and the developmental needs of the newborn infant will be discussed. It will also provide the opportunity to explore the midwife's role in the assessment and organisation of safe and compassionate midwifery care of women and the newborn infant. The module will introduce the student to the newborn physical examination, which forms part of the National Screening Committee's newborn and infant screening programme. The role of the midwife will be explored and applied to the development of core midwifery knowledge and skills, professional behaviour, and effective communication skills essential to support the student's practice learning experience.
The Midwife and Public Health
This module will support the consolidation of knowledge, skills and attitude from nursing to contemporary midwifery practice. Introduces the epidemiological principles and current evidence and data on Public Health strategies, Health Promotion, Health Protection, and Safeguarding. The student will use this evidence to inform conversations with women, their partners, and families, appropriate to their needs and preferences.
Additional care for women with complications
This module prepares the student to care for women with altered health during pregnancy and women with pre-existing conditions. Students will be equipped with the skills and knowledge to recognise deviations from the norm, signs of compromise and deterioration and plan, escalate and coordinate care to ensure that women achieve an optimum outcome. The principles of evidence based best practice for the first line management of complications and additional needs of women will be provided.
Developing competent midwifery practice (Year 1 Practice)
The module will introduce the student for the fundamental aspects of midwifery practice and support their completion of the practice document known as the Midwifery On-going record of Achievement (MORA), across the first year of the programme. Students will begin to develop and apply their knowledge and understanding of the role of the midwife in the care of women and their newborn infants within caseloads, and develop their midwifery skills in practice During this module, the student will begin to develop and apply their knowledge of the systematic examination of the newborn and the screening elements within it. Students will be encouraged to use reflection within their learning and personal development.
Year 2
Care and management of the newborn infant with additional care needs
This module will enable the student to build upon their knowledge of the anatomy and physiology of the newborn infant to enable them to gain an in-depth understanding of the range of conditions that affect the newborn infant due to illness, birth injury or prematurity and their additional care needs. It will provide the opportunity to analyse the midwife's role in the assessment and early management of newborn infants. In addition, this module will provide the student with the opportunity to develop the skills and knowledge required to assess the cardiovascular and the respiratory systems as part of the systematic examination of the newborn.
Leading and promoting excellence in Midwifery Practice: Applying the evidence
This module provides the student with an opportunity to critically examine the theoretical underpinnings of quality improvement in the maternity services. Students are enabled to critically explore the concept of quality in relation to leadership and innovation and the contribution of evidence in the promotion of a safe and effective maternity service. An opportunity will be provided for students to participate in identifying issues of concern, engage in the process of investigation and disseminate findings to facilitate change. This module will enable the student to recognise the role of the midwife as a key change agent leading in the process of quality assurance and improvement, working with service users in the process of co-production. This module coincides with an elective opportunity, where students can select to attend an international, national or specialist placement which enables them to enhance their understanding of the quality improvement process. By the end of this module, the student will recognise their future role as a midwife to improve safety and effectiveness of care as a scholar and leader and as a member of an interdisciplinary team.
Emergency care and management of mother and newborn infant
This module equips the student to implement first-line emergency management of complications and/or additional care needs for the woman, fetus, and newborn infant when signs of compromise and deterioration or emergencies occur with the input of the multidisciplinary team.
Proficient midwifery practice (practice module)
This is a work-based learning module where students will be given academic credit for clinical practice. This module supports the achievement of key aspects within the MORA which centre on issues of decision making, accountability and autonomy in caseload midwifery and also enhances the student knowledge and skills related to the systematic examination of the newborn. Whilst these will be facilitated by the practice supervisor and practice assessor in the clinical environment, the student is facilitated to consolidate their skills and knowledge in preparation for registration as a midwife with the nursing and midwifery council.
Careers
Employability Service
At LSBU, we want to set you up for a successful career. During your studies – and for two years after you graduate – you'll have access to our Employability Service, which includes:
An online board where you can see a wide range of placements: part-time, full-time or voluntary. You can also drop in to see our Job Shop advisers, who are always available to help you take the next step in your search.
Our Careers Gym offering group workshops on CVs, interview techniques and finding work experience, as well as regular presentations from employers across a range of sectors.
Our Student Enterprise team can also help you start your own business and develop valuable entrepreneurial skills.
Midwifery as a career
Many graduates take their first posts as qualified practitioners in the NHS Trusts and hospitals where they gained experience during their training. The degree enhances employability through its emphasis on a vocational approach to teaching, leading to a professional qualification and registration with the Nursing and Midwifery Council (NMC).
The majority of roles are in the NHS, although there are opportunities at private hospitals, clinics and abroad. Day-to-day the work can be varied, as midwives have a range of responsibilities. Providing advice to women and their families; diagnosing, monitoring and examining women during pregnancy and co-ordinating with other professionals and agencies are all typical activities. There are also opportunities to enter education such as; practice development midwife, midwifery lecturer or lecturer-practitioner, research and management.
Recent graduates have become specialist midwives in teenage pregnancy, HIV, and smoking cessation counselling, whilst others have gone on to work in children's centres or become consultant midwives.
Interpersonal skills and salary
Being able to keep a calm head under pressure is essential, as are excellent people skills and good physical and mental stamina. Due to the nature of the work, many midwives do shift work around the clock, including weekends and bank holidays. Salaries for newly qualified midwives are set at Band 5, which starts at £24,907 – with band 6 midwives earning between £31,365 to £37,890. Midwives working at a senior level Band 7, can earn in the region of £38,890 to £44,503 with consultant midwives earning from £51,168 to £73,664.
Professional Development
As a graduate from this course, you will be able to apply for further study at postgraduate level. Find out more about postgraduate study through our online CPPD prospectus.
The programme has been jointly validated by LSBU and the NMC. On completion of the course, you are eligible to be placed on the NMC professional register.
---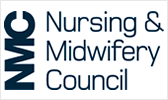 The Nursing and Midwifery Council regulates nurses and midwives in England, Wales, Scotland, Northern Ireland and the Islands.
---
Teaching and Assessment
The Midwifery academic team is made up of qualified midwives with a wealth of experience and knowledge of the midwifery profession. The team members hold professional teaching qualifications, Masters and PhDs which enable a more rich and invigorating learning experience and ability to adapt to new and innovative teaching methods and strategies.
Students will also have input from Midwifery placement facilitators, specialist clinicians and practice educators who hold joint appointments between the university and the Trusts.
LSBU prides itself on the support that is offered to the students in university and placement and are committed and dedicated to ensuring all students have an excellent learning experience to enhance their professional development.
Assessment
Assessment methods are specified in each module descriptor with details in the individual module guides; these are designed to test the module and course learning outcomes. These are mapped to the professional standards outlined in the Future midwife: Standards of proficiency for midwives (NMC, 2019) and will be assessed through either coursework and/or clinical proficiencies.
The types of assessments adopted include:
Written assignments: such as narrative and reflective essay, case study, evidence-based scenarios and critical analysis assignments, to develop integration of theory and practice and to critically examine selected aspects of care and suggest strategies for quality improvement.
Care studies: to develop skills in articulating knowledge and decision-making processes
Oral and poster presentations: to enable the student to demonstrate their ability to identify relevant information and articulate practice focussed decisions based on their assessment and interpretation
Literature searching and critical appraisal: to identify and examine the evidence for quality of midwifery care
Examinations: to test underpinning knowledge and decision making.
A variety of assessment methods are used to assess practical skills. These include;
Objective Structured Clinical Examinations (OSCEs), modified viva, practice scenarios to provide a simulated experience in which knowledge and skills can be demonstrated
Case reviews, history taking and assessment skills
The achievement of identified proficiencies is assessed in practice with the use of the practice assessment document - Midwifery on-going record of achievement (MORA).

Course Structure

Students are expected to be in theory block 50% and practice block 50% each year

Modules vary from 0 credits to 40 credits
Students will be expected to work a variety of shifts including, evenings, weekends, bank holidays and night shifts
Students must have occupational health and Enhanced DBS clearance prior to starting placement
Some compulsory skills sessions may take place in the evening depending on the capacity of rooms and resources.

Expectation from students to complete:

Minimum 1500 hours of clinical practice over the length of the programme
Estimated 10 hours per 1 credit value of a module which includes blended learning, face to face, online and self-directed learning as adult learners.

Note all clinical and theory hours will be accounted for.

Key Topics and Skills

The proficiencies expected for each year reflect the theme for the learning and teaching for the modules undertaken building from the first year where the focus is very much on normality and on complexities, culminating in the midwife's role as a colleague, scholar, and leader in the second year.

Learning in practice level 6 and level 7 – Contribution Universal care, Continuity of care, Relationship building, Infant feeding, Communication, Public health, Medicines administration, Record keeping. In addition - Interdisciplinary working and Additional care

Learning in Practice level 7– Demonstrate Proficiency Universal care, Continuity of care, Relationship building, Infant feeding, Communication, Public health, Medicines administration, Record keeping, Interdisciplinary working, Additional and emergency care In addition -Supervision and delegation, Management, Responding to vulnerability

Practice skills teaching, learning and assessment are a key focus of the curriculum and continue to be enhanced and developed. The Standards for student supervision and assessment (NMC 2018) and NMC Standards for pre-registration midwifery programmes (2019) provide the framework on which the strategy for practice skills learning, teaching and assessment is built. This dictates that all skills in Domain 6 will be assessed in practice and have been incorporated in the MORA.