Business Project Management - MSc
Overview
This masters course is for individuals wishing to further their careers inproject management or consultancy. In today's business environment, the skills of the project manager have never been more in demand. Organisations, businesses and governments are becoming increasingly aware of the strategic importance of effective project management for gaining a competitive advantage.
A masters degree in the rapidly growing area of project management will help develop skills that are highly sought-after globally in almost every sector.
This course is particularly relevant for professionals who wish to be able to run complex projects with a range of stakeholders, managing all phases to time and to budget.
This course is underpinned by the core competencies at the heart of the Association of Project Managers (APM), so you can be sure that what you learn is contemporary, relevant, and directly applicable in the workplace.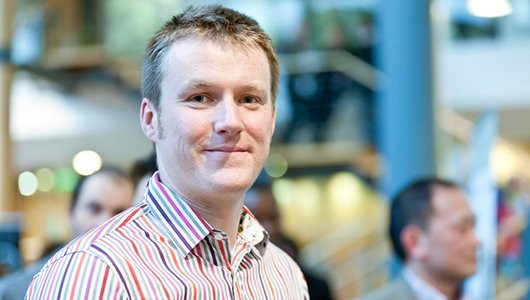 Our aim is to help you develop a range of technical skills that will be complemented by transferable soft skills so that you develop as an independent learner and thinker who is comfortable tackling the two key ideas in modern Business Project Management: choosing the right project and doing the project right. This means you'll be able to identify and select projects that are going to benefit an organisation, and then deliver them within the scope required, to the budget and on schedule. With that skill set, it isn't hard to see why graduates from this course are in high demand.
The course also provides professional training to gain a relevant project management certification examination, for instance PRINCE2. The course also provides further opportunities to gain certification in the following areas for a discounted rate via the university:
APM Introductory Certificate (IC)
MSP® (Managing Successful Programmes) Foundation
MSP® (Managing Successful Programmes) Practitioner
MoP® (Management of Portfolio) Foundation
MoV® (Management of Value) Foundation
M_o_R® (Management of Risk) Foundation
P3O® (Portfolio, Programme and Project Office) Foundation
AgilePM Foundation
PPS (Programme and Project Sponsorship)
Mode

Duration

Start date

Application code

Application method

Mode

Full-time

Duration

15 months

Start date

January

Application code

5343

Application method

Direct to LSBU

Mode

Full-time

Duration

12 months

Start date

September

Application code

4036

Application method

Direct to LSBU
Register your interest
We expect you to have some practical experience in business, but the precise amount will vary on how relevant your Bachelors degree is to Business Project Management.
A bachelor's degree in a relevant subject (e.g. business, business analytics, management science, economics or finance) or at least 2:2 (honours) or Bachelor degree equivalent to UK Second Class Honours Lower Division and at least two years' experience working in business.
A bachelor's degree in a non-relevant subject of at least 2:2 (honours) standard, and at least five years' experience working in business.
We are happy to consider other qualifications combined with appropriate experience that are equivalent to the amounts outlined above.
You'll be expected to have first-hand appreciation of general business processes, business planning cycles and the general business environment. We expect you to have been involved in business decision making at an operational level, and to have supported strategy development at a departmental level. You'll also have some quantitative business skills and be familiar with handling and manipulating quantitative data which could have been acquired either through a relevant bachelor degree or via five years' work experience.
The quantitative business skills we are looking for from you are:
The ability to use appropriate ICT to investigate, analyse and summarise numerical data.
A knowledge of the standard mathematical models used to support decision making in an area of business activity such as accounting, finance, forecasting, investment, risk analysis, production planning, inventory control etc.
The ability to produce and interpret reports produced in support of quantitative decision making in an area of business such as those listed in the bullet point above
Missing English and Maths qualifications?
If you do not have the required English and Maths qualifications needed to satisfy the entry requirements for this programme, we have courses available at our partner College that you can take to upskill in these areas. Find out more at Southbank College site.
Tuition fees are subject to annual inflationary increases. Find out more about tuition fees for Undergraduate or Postgraduate courses.
Full-time

MSc Business Project Management (FT) - Year 1

UK fee:

£12000

International fee:

£17900

AOS/LSBU code:

4036

Session code:

1FS00

MSc Business Project Management (FT) (JAN) - Year 1

UK fee:

£12000

International fee:

£17900

AOS/LSBU code:

5343

Session code:

1FS00
For more information, including how and when to pay, see our fees and funding section for postgraduate students.
See our Tuition Fees Regulations (PDF File 391 KB) and Refund Policy (PDF File 775 KB).
Possible fee changes
The University reserves the right to increase its fees in line with changes to legislation, regulation and any government guidance or decisions.
The fees for international students are reviewed annually and the University reserves the right to increase the tuition fees in line with the RPIX measure of inflation up to 4 per cent.
Postgraduate loan (PGL) for Masters study
If you are starting a Masters course, studying either full- or part-time, you may be entitled to apply for a postgraduate study loan. Find out more at our postgraduate fees and funding section.
Scholarships
We offer several types of fee reduction through our scholarships and bursaries. Find the full list and other useful information on funding your studies on the scholarships and fee discounts page.
Fee status
Please check your fee status and whether you are considered a Home, EU or International student for fee-paying purposes and for our regulatory returns, by reading the UKCISA regulations.
International students
The course is not currently open to international students.
International (non Home) applicants should follow our international how to apply guide.
Home
Mode
Duration
Start date
Application code
Application method

Mode

Full-time

Duration

15 months

Start date

January

Application code

5343

Application method

Direct to LSBU

Mode

Full-time

Duration

12 months

Start date

September

Application code

4036

Application method

Direct to LSBU
Postgraduate students and research students should apply through our dedicated application system. Full details of how to do this are supplied on our How to apply section for postgraduate students and our How to apply section for research students.
See our admissions policy (PDF File 1,043 KB) and complaints policy (PDF File 516 KB).
Accommodation
Students should apply for accommodation at London South Bank University (LSBU) as soon as possible, once we have made an offer of a place on one of our academic courses. Read more about applying for accommodation at LSBU.
Finance
It's a good idea to think about how you'll pay university tuition and maintenance costs while you're still applying for a place to study. Remember – you don't need to wait for a confirmed place on a course to start applying for student finance. Read how to pay your fees as a postgraduate student.
Postgraduate Application Service
Book a session with one of our specialist Postgraduate Advisors. Over a one on one Advice Session they'll advise you on postgraduate degrees at LSBU that match your interests and experience.
Prepare to start
We help our students prepare for university even before the semester starts. To find out when you should apply for your LSBU accommodation or student finance read the How to apply tab for this course.
Enrolment
Before you start your course we'll send you information on what you'll need to do before you arrive and during your first few days on campus. You can read about the process on our Enrolment pages.
Quantitative aspects of project management
This module aims to develop a range of quantitative modelling skills with which financial and other information can be structured, manipulated and used for business project planning, scheduling and controlling.
Qualitative aspects of project management
This module includes discussions on the principles, qualitative tools, standards and methodologies used in business project management mapped based on APM competency framework.
Risk, change and crisis management
This module aims to develop a range of quantitative and qualitative modelling skills which are used in risk management, with the focus on business risk, business change and crisis management. The student will use techniques to structure and manipulate data for business decision support and project control and evaluation. The module is mapped to cover risk and change components of APM competency framework as well as part of IRM syllabuses.
Quality and agile project management
The module provides frameworks, tools and techniques for quality management in order to develop, maintain and apply quality process. It also develops an understanding on the closely linked area of agile project management, within the delivery of quality product/service.
Consultancy enterprise and innovation
The module focuses on the rapidly changing world around it is imperative that students are able to think creatively, problem solve and create advantage for themselves (be entrepreneurial) and for the businesses they may work for (be intrapreneurial).
Research Methods
The module focuses on the nature, approaches, methods, tools and techniques of research within relevant disciplines from the business environment.
Optional Modules
Options such as organisational Risk Management and Internal Controls, Big Data Analytics, Global Operations and Logistics - Governance and Leadership.
Careers
Employability Service
At LSBU, we want to set you up for a successful career. During your studies – and for two years after you graduate – you'll have access to our Employability Service, which includes:
An online board where you can see a wide range of placements: part-time, full-time or voluntary. You can also drop in to see our Job Shop advisers, who are always available to help you take the next step in your search.
Our Careers Gym offering group workshops on CVs, interview techniques and finding work experience, as well as regular presentations from employers across a range of sectors.
Our Student Enterprise team can also help you start your own business and develop valuable entrepreneurial skills.
A project manager plays a key role in helping businesses introduce change through the development of a new product, process or service. In order to succeed, you'll need to be highly adaptable and able to work in areas as diverse as IT, health services and education, local and national government, media and sport and leisure.
Practical application enhances skill set
This course is all about the practical application of theory. It comes to life through case studies and examples of a variety of businesses and organisations across the world, rather than existing only in the dusty pages of a textbook. This practical element, along with the understanding of key concepts and principles of identified approaches, enhances your professional competency and gives you the platform to work either in direct control of projects or in a research-based capacity looking at improving project processes, integrating projects with the business environment.
We're committed to helping you develop your employability. That commitment means that we've worked hard to make the course relevant to the industry that awaits you, but in a competitive marketplace, we're also able to help you go even further.
In addition, you'll have the opportunity to publish research dissertations and gain project management experience, which can only add to your employability.
Memberships
LSBU Business School is an esteemed member institution of the Business Graduates Association (BGA), an international membership and quality assurance body of world-leading and high-potential Business Schools who share a commitment for responsible management practices and lifelong learning, and are looking to provide positive impact on their students, communities, and the economy as a whole. BGA is the sister brand to the Association of MBAs (AMBA), the world's impartial authority on postgraduate management education.

As a BGA member institution, students of LSBU Business School are able to access BGA's individual membership, which offers a range of tools and resources designed to support the professional and personal development of business students and graduates, free of charge. This includes CV building services, a job search function, skill assessments, thought-leadership, partner discounts and much more.
Teaching and Assessment
We've developed this course with three interconnected areas in mind of profession, practice and research. As a result, every module is built with an awareness of the requirements of project management bodies such as the APM (in the UK) and the Project Management Institute (in the USA). The bodies of knowledge of these organisations are combined with PRINCE2 project management methodology and MS Project, and applied to real world project assignments that will also require the application of a variety of methodologies and techniques to give you invaluable practical experience, which you can further enhance through work placements undertaken while studying for your dissertation.
Our academic team then take all of this knowledge and experience and develop and apply new theories and approaches as part of their research, which in turn influences how project management develops as a discipline. Lecturing staff have a history of publishing dissertations, with postgraduate students, in journals and conferences. Moreover, staff regularly chair project management streams at Business Research Methodology and Operational Research conferences.
Personal Tutoring
As a postgraduate student in the Business School, your personal development and wellbeing is very important to us, so we have developed a personal tutoring system that is tailored to your individual and group needs.
Firstly, you will be allocated a personal tutor who will be available to you on a 1:1 basis as well as facilitating group personal tutoring sessions, designed to enhance your academic and personal development within your postgraduate degree programme.
In addition to an allocated personal tutor, there will also be a personal tutor available 'on call' in a designated room, called 'Talk', for confidential 1:1 pastoral care meetings every day of the academic semester from 9am to 8pm. This personal tutor can be seen by appointment or within a few minutes in order to assist you with any concerns that you may have.
Our personal tutoring motto is that we want you to "Achieve, Succeed & Excel".
Contact information
Course Enquiries - UK
Tel: 0207 815 7500
Chat with a course student