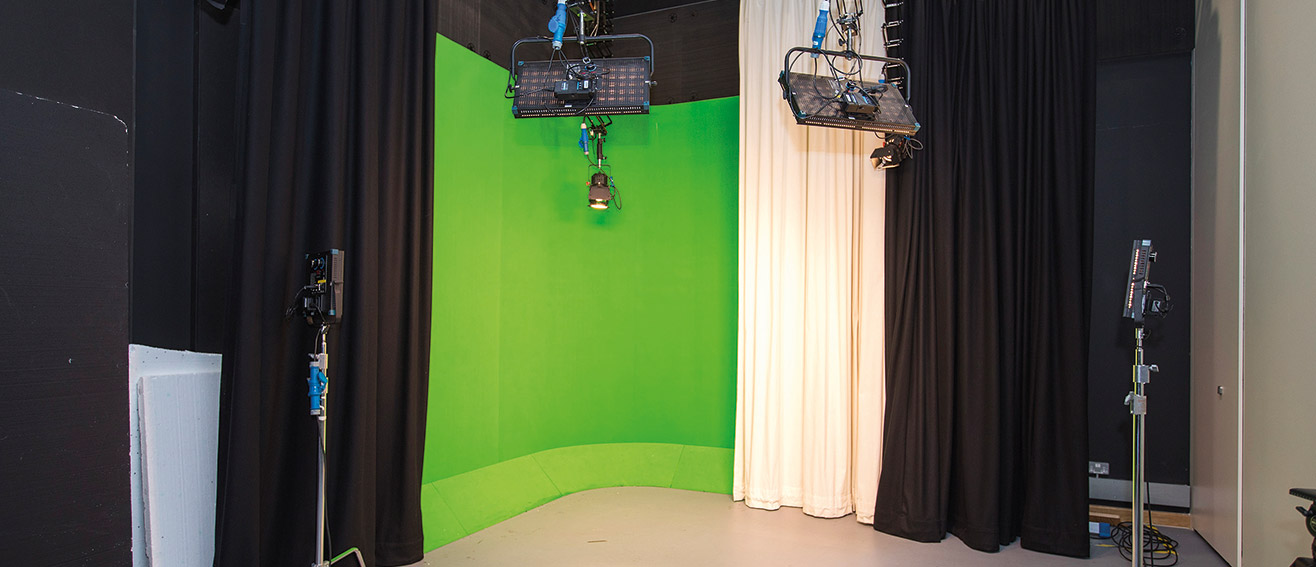 Photography Studio
Multi-purpose film studio with a photography lighting grid, green room, and specialised photography equipment
The Photography Studio is a large space with a photography lighting grid, air conditioning and two colourama separate systems with a range of backdrop options and includes tethering solitons to a Mac Pro machine, with a self-calibrating colour monitor. The studio comes with use of a green room for make-up and wardrobe.
The Photography Studio is part of Elephant Studios at LSBU – multi-million pound multidisciplinary studio facilities at the forefront of digital technologies and multimedia creative practice.
Equipment
12x Bowens 750W
2x Colourama backdrops
4x soft boxes
Virtual tour
Please note, these images are representative of the equipment available. However, the layout and space may be different.