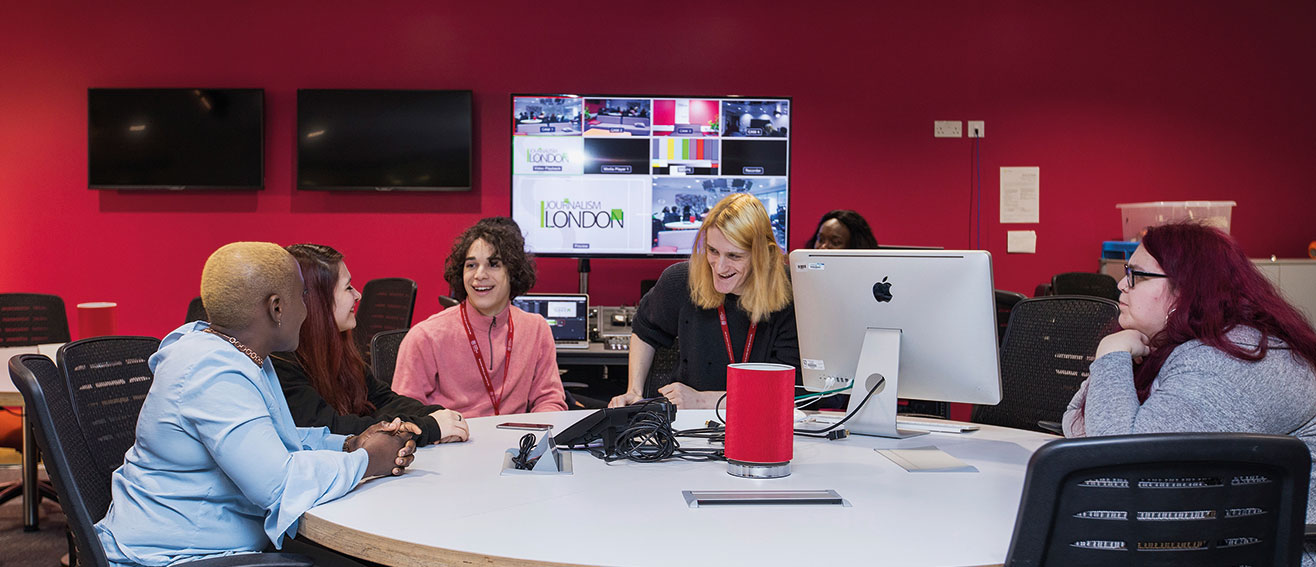 Newsroom
The Newsroom, based at Elephant Studios at LSBU, houses an array of facilities ideal for multimedia journalism: the perfect home for Journalism.London
Our dedicated Newsroom is fitted with nine 24" monitors, two 40" monitors, a 60" monitor for the vision mixer and an 84" interactive board. All equipment is honed for top quality journalistic production. Everything is for student use, and the Newsroom is the home of student journalist portal Journalism.London.
The Newsroom is part of Elephant Studios at LSBU – multi-million pound multidisciplinary studios at the forefront of digital technologies and multimedia creative practice.
Equipment
Nine 24" monitors
Two 40" monitors
60" monitor for the vision mixer
84" interactive board
Soundcraft Performer SI 1 audio mixer featuring 16 mono mic inputs, 8 line inputs and 80 channel mix
Blackmagic ATEM vision mixer
Buri News Synergy Workstation
Five LED soft lights and two Fresnel LED lights, six of which are controlled by a DMX control on the audio mixer
Panasonic remote control camera panel
Sennheiser radio transmitters and receivers
22 Macbooks and one iMac
Virtual tour
Please note, these images are representative of the equipment available. However, the layout and space may be different.
Student work
See our student projects for examples of how students have used the facilities of Elephant Studios at LSBU to their advantage.