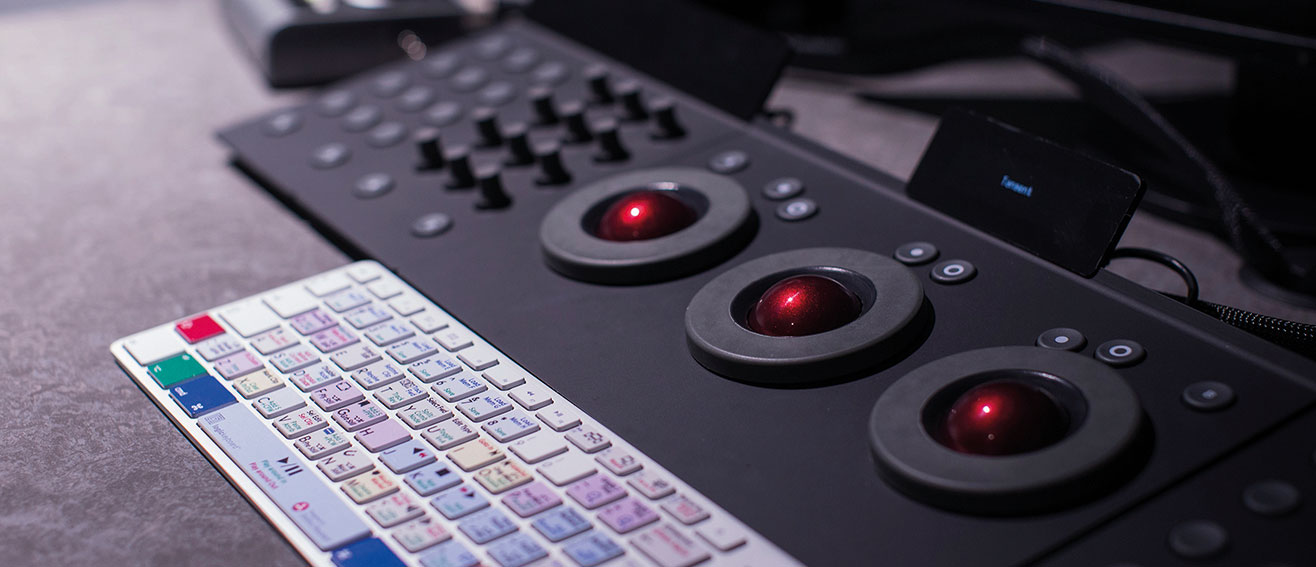 Editing Suites
Seven Editing Suites, all air-conditioned and acoustically treated, are ideal for use in film and sound editing
There are seven Editing Suites available for concurrent use. They are all air-conditioned and acoustically treated. The Suites are ideal for editing video, and sound and recording quick voiceovers.
All Editing Suites are networked with an ultra-fast 10Gb/s network, making it possible to edit and grade whilst sharing production files at blistering speeds.
The Editing Suites are part of Elephant Studios at LSBU – multi-million-pound multidisciplinary studio facilities at the forefront of digital technologies and multimedia creative practice.
Equipment
The suite of 7 Mac Pro Ultrastudio Express with 3.5GHz 6-core with 12MB of L3 cache, 16 GB (4 x 4GB) of 1866MHz DDR3 ECC
Dual display screens (including one Eizo monitor)
Audient soundcard
Key software: Ableton Live, Adobe Creative Suite, Apple Logic Pro X, Avid Media Composer & Pro Tools, Davinci Resolve
Virtual tour
Please note, these images are representative of the equipment available. However, the layout and space may be different.