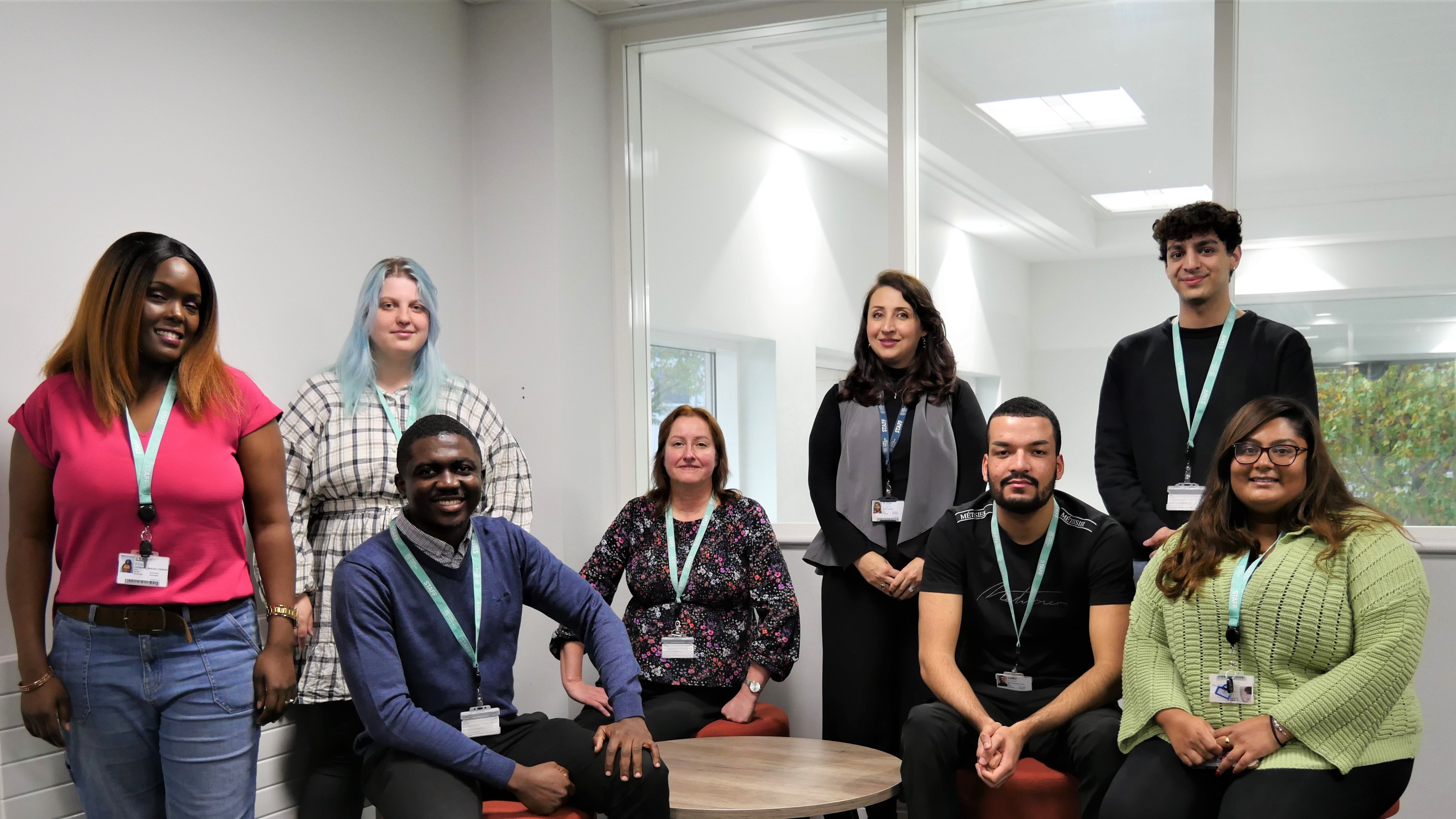 Graduate Interns
LBSU Business School supports personal development through unique coaching, demonstrating their continued focus on student success
The Graduate Interns
COACHING, MENTORING & PASTORAL CARE
LBSU Business School supports academic and personal development through unique coaching, demonstrating its continued focus on student success.
The Graduate Interns
University life can be demanding, and we understand the challenges students face whilst balancing academic and personal commitments. We believe that having integrated support is vital for the welfare of our students. All our students have access to Coaching, Mentoring, Pastoral Care, and signposting their inquiries to the LSBU central student support services.
Our team of Graduate Interns supports and assists with various activities surrounding the improvement of the overall student experience. These include but are not limited to:
*Assisting students with general enquiries
*Supporting personal tutors
*Signposting students to university support services
*Organising student events and trips
*Supporting PLCs sessions
*Employability support
*Classroom support
*Participating and organising extra-curricular activities and social events
*Supporting with open days
*Assisting and participating in Clubs such as the Business School Toastmasters Club
*Active involvement in societies (now known as LSBU communities)
How to contact the Pastoral Support Team:
You can access the pastoral support team by going to Student Help on the 1st Floor of the Business School at the Southwark Campus or GO5 at the Croydon Campus, where a Graduate Intern will tend to you, only drop-in sessions, no appointment necessary. Alternatively, you can email pastoralsupportBUS@lsbu.ac.uk,and a member of the team will contact you ASAP.