LSBU library opens to Group
LSBU library opens to Group
As part of the process to bring our Group family closer together, we are opening up more facilities to staff across the Group's institutions.
Staff from Lambeth College, UAE and UTC can now use LSBU library facilities and borrow books and DVDs.
You need to fill in a short application form and supply a picture, and LSBU's Security team will give you an access card for the LSBU campus.
Take it to the Perry Library on Southwark campus and we'll register you to borrow up to 20 books and 5 DVDs at a time.
Staff across the Group can also now access the LSBU print room, and you can join the LSBU benefits platform, offering discounts for a wide range of retailers from Pizza Express and Nandos to Thomas Cook.
We have now completed integrating the finance system Agresso and we're planning to do the same with the HR system iTrent, which will give relevant staff further access to learning and development and create a saving.
ICT are now looking at more options to integrate IT networks across the Group, and we are drafting a Group events calendar.
Take a virtual tour of the Perry Library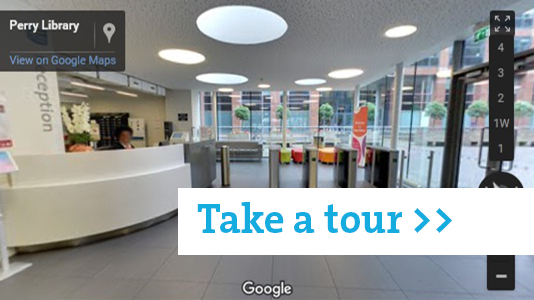 The information in this newsletter article is intended for LSBU Group staff only. Whilst every effort has been made to ensure the accuracy of the information supplied in this article, London South Bank University cannot be held responsible for any errors or omissions.